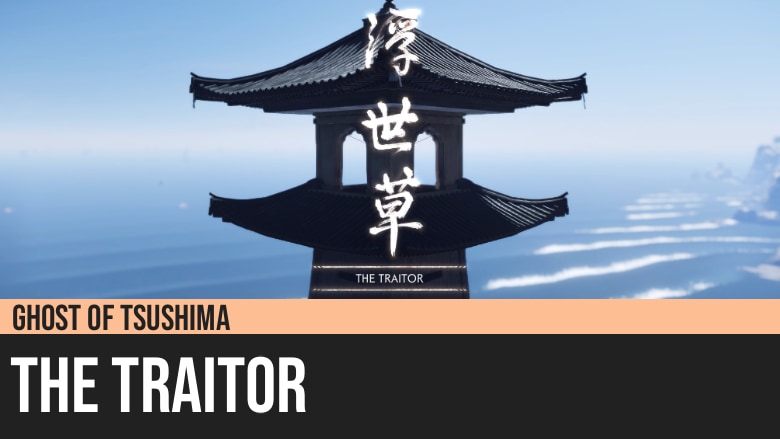 Ghost of Tsushima: The Traitor
Ghost of Tsushima's The Traitor is the fourth part of The Tale of Lady Masako where Jin and Lady Masako hunts Sadao in Yarikawa. With the help of Junshin, they finally located him in the Ariake lighthouse.

Lady Masako and I are on the hunt for Headman Sadao, one of the conspirators behind her family's murder. To track him down, Lady Masako asked me to speak with a monk who may know where we can find him.
Rewards:
Travel to the Ariake Refugee Camp
Depending on whether you have unlocked the fast travel spot for the Ariake Survivor Camp or not, you might have to travel there manually. If you are coming from the Adachi estate, it will be around 400m in distance.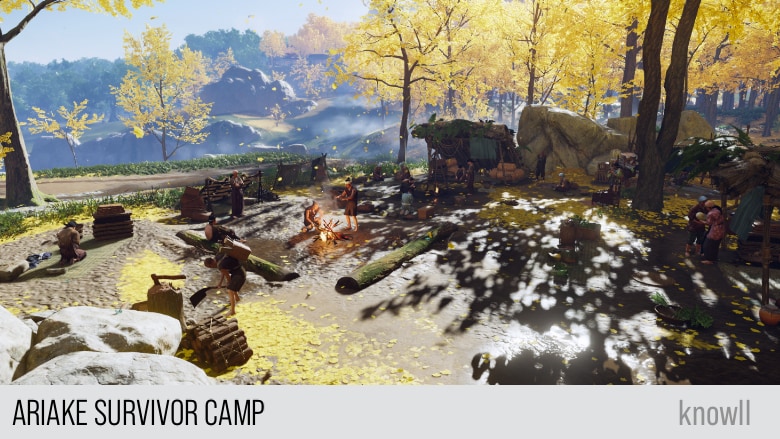 Once you have reached the survivor camp, look for the monk heading the camp.
Jin: Masako said to find the monk in charge of this camp... He may be able to read the map I found on the traitor's brother...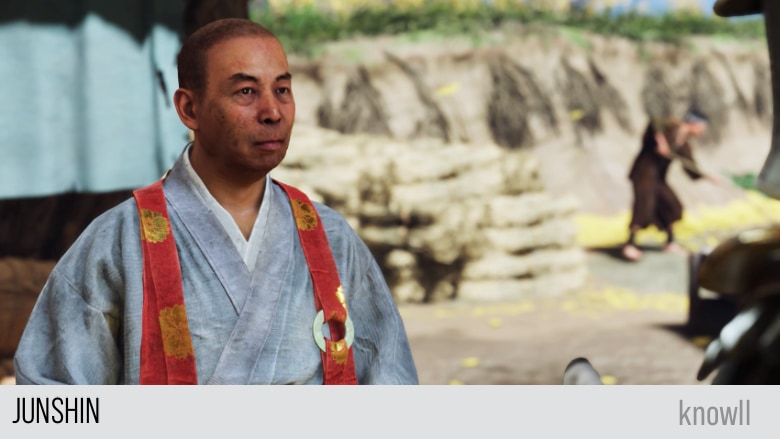 Junshin: Lord Sakai. How good to see you.
Jin: Junshin. I should have expected to find you here.
Junshin: How may I serve you, my lord?
Jin: Do you know these lands well?
Junshin: I set up all of these camps.
Jin: Does this map mean anything to you?
Junshin: We give these to our wagon-drivers who deliver food. They mark where the camps are, so no one gets missed. Is that blood?
Jin: Do you see anything that isn't one of your camps?
Junshin: I hear rumors of our own people killing each other in Ariake.
Jin: Traitors are preying on innocent people. They murdered the women and children of Clan Adachi. You can help bring them to justice.
Junshin: This map shows Ariake's lighthouse. We have no camps there, but people have said bandits have taken it over.
Jin: Not bandits. Something worse.
Junshin: Lady Masako has arrived. I think she prefers to speak with you.
Speak with Masako
After talking to Junshin, you will find Masako standing just in front of you.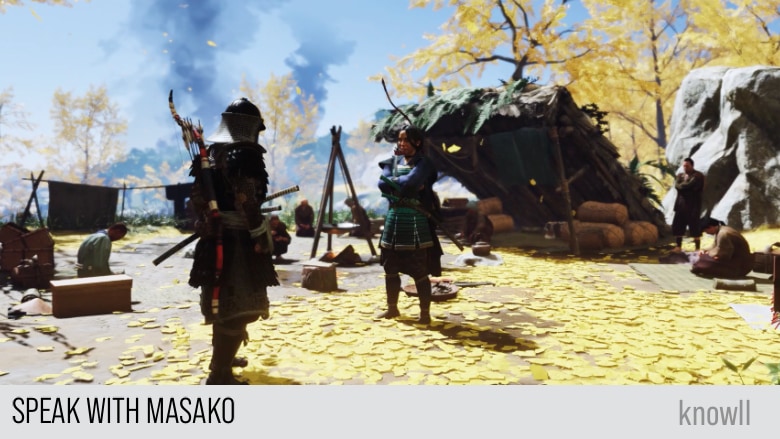 Masako: What have you learned?
Jin: The headman of Kuta village might be at the lighthouse.
Masako: Clan Adachi built that for Ariake. This traitor has no shame.
Jin: Sadao has men protecting him. There's no way they won't see us coming.
Masako: Good. I want to give that traitor just enough time to fear what's coming.
Jin: Let's go.
Travel to the Ariake Lighthouse
The Ariake lighthouse is near to the Ariake survivor camp, around 180m in distance.
While traveling to the lighthouse with Masako, he will share more background information on Sadao.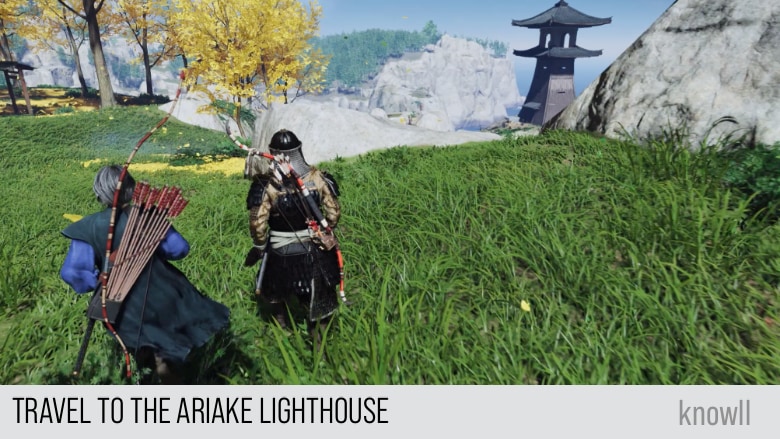 Jin: Why would Sadao betray you?
Masako: I accused him of stealing rice. Starving our people to turn a profit.
Jin: You think he caused the rice shortages that hit Kuta.
Masako: I could never prove it. But it was such a disaster. I knew he was trying to hide something.
Jin: Bad men are good at hiding their true natures.
Defeat the Guards
Once you are near the lighthouse, Lady Masako will just burst in anger and attack the enemies head-on. No stealth, no sneaking.
Jin: Guards outside.
Masako: The coward is hiding at the top.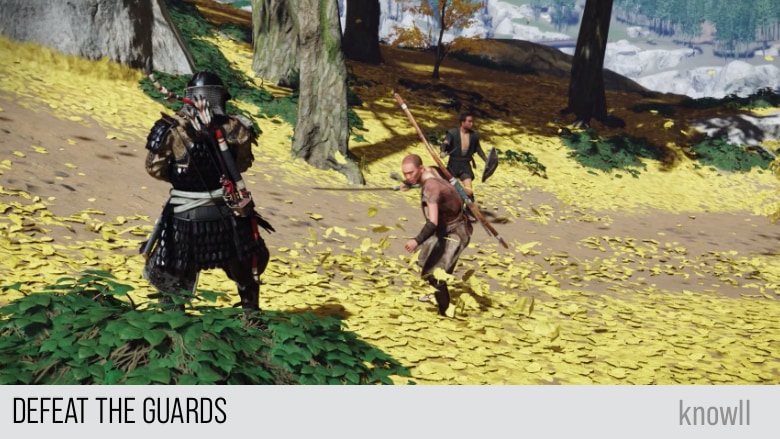 Masako: Sadao! I've come for your head!
Go ahead and punish the guards of Sadao.
Join Masako at the Top of the Lighthouse
After defeating all the enemies, go to the lighthouse. While climbing the stairs, you will hear Lady Masako and Sadao.
Sadao: You killed Hina! My brother!
Masako: They died because of you!
Sadao: You should've died with your family!
Masako: I wish I had!
Sadao: (Screams in agony)
Masako: Damn you...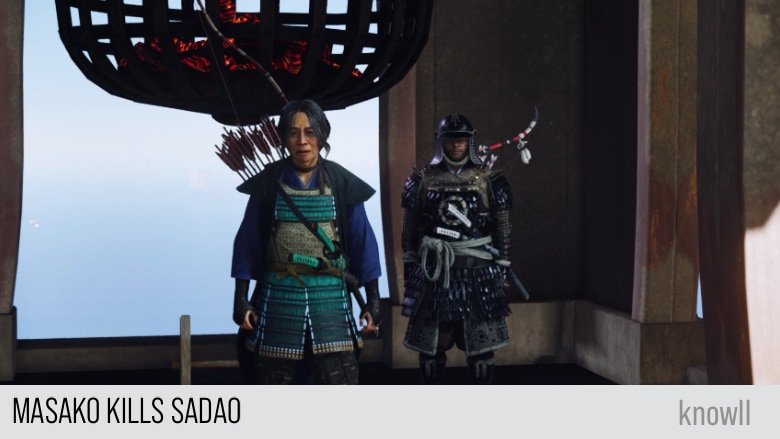 Jin: You killed Sadao. Masako...
Masako: He helped kill everyone I loved. And for what? To satisfy his pathetic hatred?
Jin: When the Mongols defeated the samurai, I wanted to die with them. I threw myself into a battle I knew I couldn't win. It was... easier.
Masako: How do you survive?
Jin: I remember that I have people to protect, and the dead to avenge.
Masako: With Sadao dead, whoever is responsible will hear that I'm alive. And hunting. They'll become afraid, make a mistake.
Jin: Just be careful Masako.
Masako: You too. You are a part of this now. The other traitors are somewhere in Toyotama.
Jin: We'll find them together.
And with that, you have completed The Traitor quest.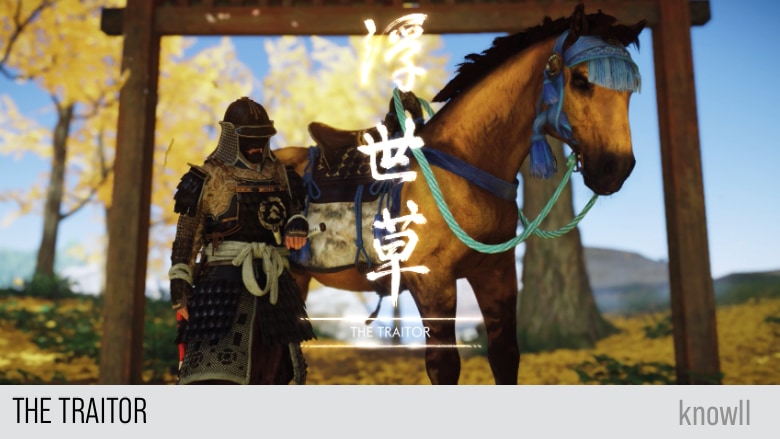 Charm of Ferocity Reward
Completing the tale rewards you with a Minor Melee Charm. This item is the Charm of Ferocity.
Moderate increase to Melee damage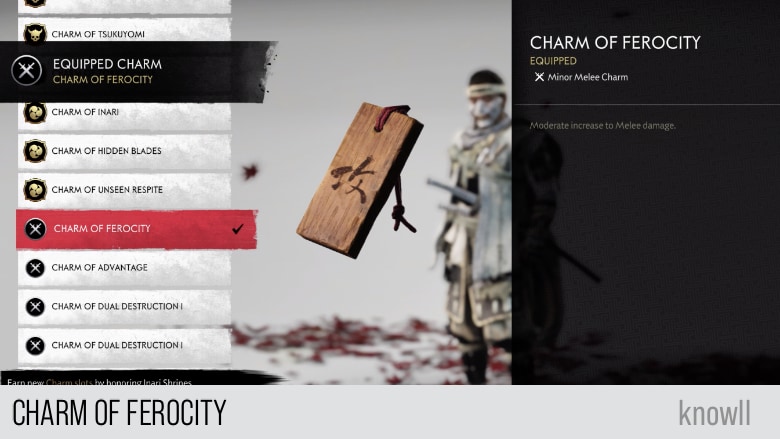 Warrior's Bounty Clan Armor Dye Reward
Completing the tale also rewards you with an armor dye for the Samurai Clan Armor. This dye is called Warrior's Bounty. It has a yellow theme.