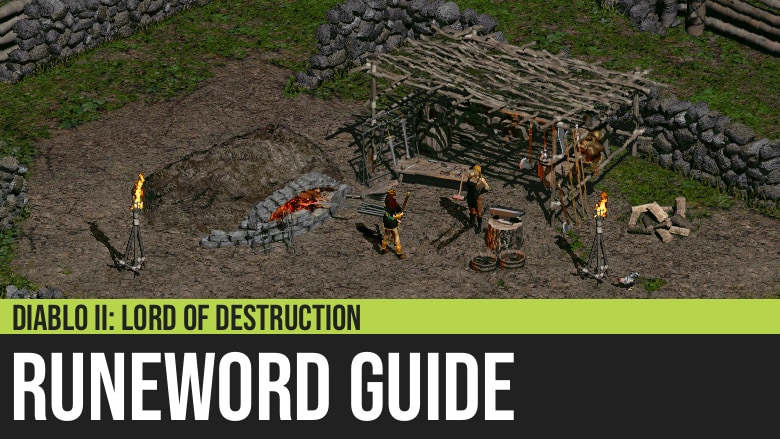 Diablo II: Spirit Runeword
Spirit is a runeword consisting of Tal-Thul-Ort-Amn for four-socketed off-hand armor and swords in Diablo II: Lord of Destruction. Any armor that is used for blocking like Shields, Necromancer Shrunken Heads, and Paladin Shields can be used as the base equipment.
Its shield version is one of the best off-hand runeword for caster classes, especially the Sorceress due to its bonuses to All Skills, Faster Cast Rate, Mana, Elemental Resistance, and Vitality. This version is usually crafted using a four-socketed Monarch, which only drops late in the game.
Runeword
Spirit
Shields {4}
Level: 25
Properties
+2 To All Skills
+25-35% Faster Cast Rate (varies)
+55% Faster Hit Recovery
+250 Defense Vs. Missile
+22 To Vitality
+89-112 To Mana (varies)
Cold Resist +35%
Lightning Resist +35%
Poison Resist +35%
+3-8 Magic Absorb (varies)
Attacker Takes Damage of 14




Tal (7) + Thul (10) + Ort (9) + Amn (11)
Spirit
Swords {4}
Level: 25
+2 To All Skills
+25-35% Faster Cast Rate (varies)
+55% Faster Hit Recovery
Adds 1-50 Lightning Damage
Adds 3-14 Cold Damage 3 Second Duration (Normal)
+75 Poison Damage Over 5 Seconds
7% Life Stolen Per Hit
+250 Defense Vs. Missile
+22 To Vitality
+89-112 To Mana (varies)
+3-8 Magic Absorb (varies)




Tal (7) + Thul (10) + Ort (9) + Amn (11)