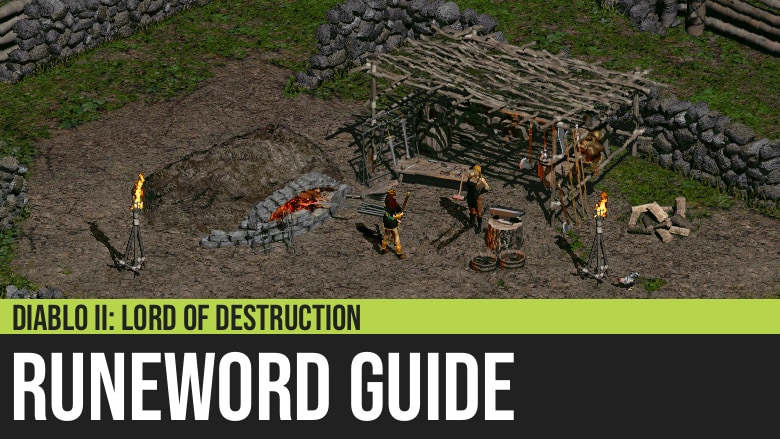 Diablo II: Lawbringer Runeword
Lawbringer is a runeword consisting of Amn-Lem-Ko for three-socketed hammers, scepters, and swords in Diablo II: Lord of Destruction. It is a good mid-game runeword, giving the hero the Sanctuary Aura and the chance to cast Decrepify on striking.
It contains the rare attribute Slain Monsters Rest in Peace, which makes it an effective weapon for the likes of Nihlathak.
Runeword
Lawbringer
Hammers, Scepters & Swords {3}
Level: 43
Properties
20% Chance To Cast Level 15 Decrepify On Striking
Level 16-18 Sanctuary Aura When Equipped (varies)
-50% Target Defense
Adds 150-210 Fire Damage
Adds 130-180 Cold Damage
7% Life Stolen Per Hit
Slain Monsters Rest In Peace
+200-250 Defense Vs. Missile (varies)
+10 To Dexterity
75% Extra Gold From Monsters



Amn (11) + Lem (20) + Ko (18)