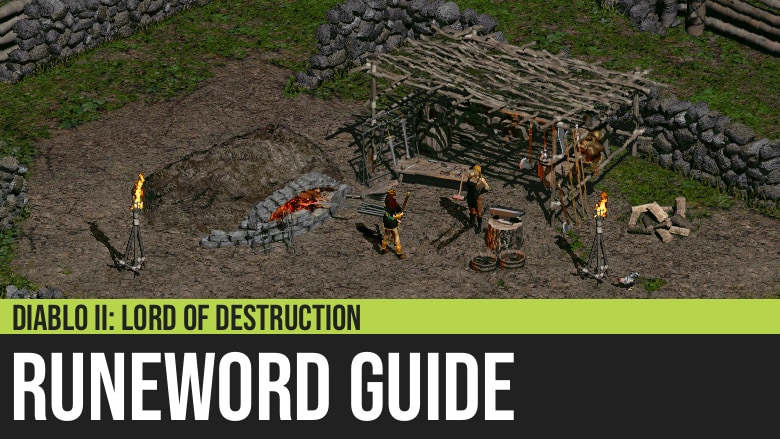 Diablo II: Insight Runeword
Insight is a runeword consisting of Ral-Tir-Tal-Sol for four-socketed polearms and staves in Diablo II: Lord of Destruction. It is one of the most popular runewords due to its Meditation Aura, which gives the hero a massive boost in mana regeneration. It is typically given to the Merc so the hero can equip something more powerful.
The runes of Insight are all easy to find.
Runeword
Insight
Polearms & Staves {4}
Level: 27
Properties
Level 12-17 Meditation Aura When Equipped (varies)
+35% Faster Cast Rate
+200-260% Enhanced Damage (varies)
+9 To Minimum Damage
180-250% Bonus to Attack Rating (varies)
Adds 5-30 Fire Damage
+75 Poison Damage Over 5 Seconds
+1-6 To Critical Strike (varies)
+5 To All Attributes
+2 To Mana After Each Kill
23% Better Chance of Getting Magic Items




Ral (8) + Tir (3) + Tal (7) + Sol (12)