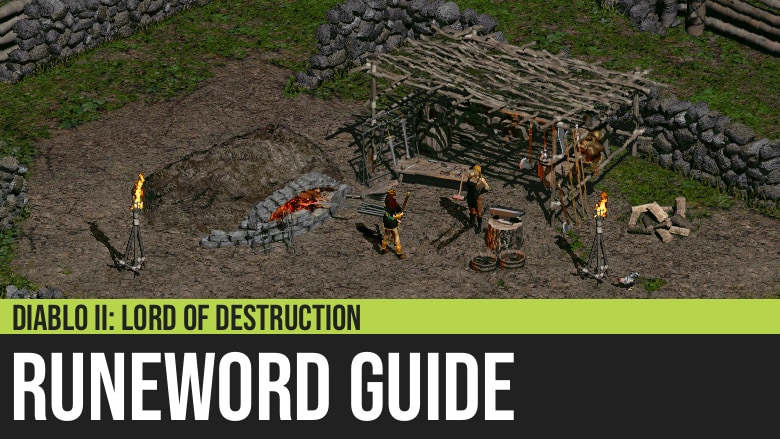 Diablo II: Harmony Runeword
Harmony is a runeword consisting of Tir-Ith-Sol-Ko for four-socketed missile weapons in Diablo II: Lord of Destruction. Weapons that can be used as base equipment include bows and crossbows.
It is a good mid-game runeword as it provides a bonus of a Valkyrie to any class, plus extra elemental damage and faster running through the Vigor Aura.
Runeword
Harmony
Missile Weapons {4}
Level: 39
Properties
Level 10 Vigor Aura When Equipped
+200-275% Enhanced Damage (varies)
+9 To Minimum Damage
+9 To Maximum Damage
Adds 55-160 Lightning Damage
Adds 55-160 Fire Damage
Adds 55-160 Cold Damage
+2-6 To Valkyrie (varies)
+10 To Dexterity
Regenerate Mana 20%
+2 To Mana After Each Kill
+2 To Light Radius
Level 20 Revive (25 Charges)




Tir (3) + Ith (6) + Sol (12) + Ko (18)