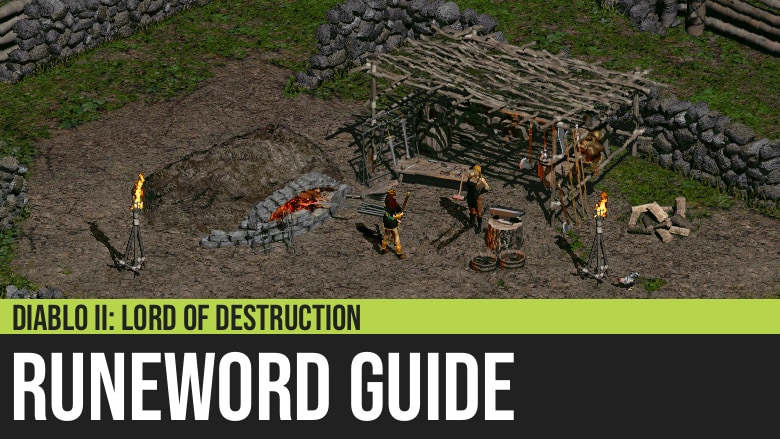 Diablo II: Edge Runeword
Edge is a runeword consisting of Tir-Tal-Amn for three-socketed missile weapons in Diablo II: Lord of Destruction. Weapons that can be used as base equipment include bows and crossbows.
It is a good and easy to create early runeword with enhanced damage to both demons and the undead. Plus, it has the rare attribute of Reduce All Vendor Prices by 15%. The only other item with that bonus is Gheed's Fortune.
Runeword
Edge
Missile Weapons {3}
Level: 25
Properties
Level 15 Thorns Aura When Equipped
+35% Increased Attack Speed
+320-380% Damage To Demons (varies)
+280% Damage To Undead
+75 Poison Damage Over 5 Seconds
7% Life Stolen Per Hit
Prevent Monster Heal
+5-10 To All Attributes (varies)
+2 To Mana After Each Kill
Reduces All Vendor Prices 15%



Tir (3) + Tal (7) + Amn (11)