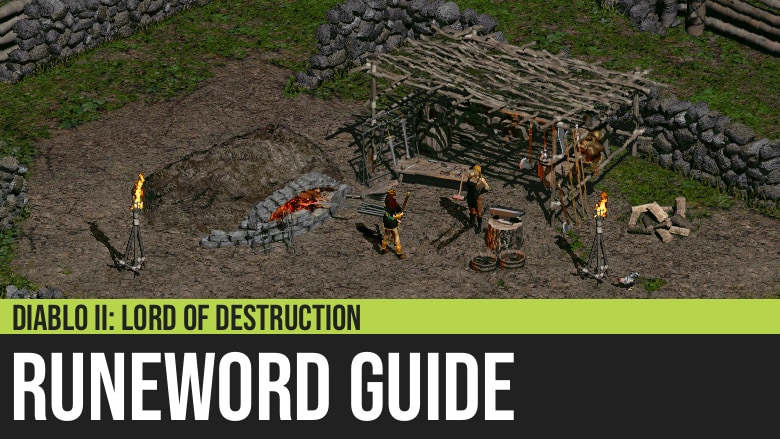 Diablo II: Delirium Runeword
Delirium is a runeword consisting of Lem-Ist-Io for three-socketed helms in Diablo II: Lord of Destruction. Any armor that is used on the head like Helms, Barbarian Helms, Druid Plets, and Circlets can be used as the base equipment.
This runeword has an interesting property that can surprise players if caught unaware. It has a 1% chance to transform the player into a Bone Fetish for around 60 seconds. It is also useful for its crowd-control bonuses and +2 to all skills.
Runeword
Delirium
Headgear {3}
Level: 51
Properties
1% Chance To Cast Level 50 Delirium* (morph) When Struck
6% Chance To Cast Level 14 Mind Blast When Struck
14% Chance To Cast Level 13 Terror When Struck
11% Chance To Cast Level 18 Confuse On Striking
+2 To All Skills
+261 Defense
+10 To Vitality
50% Extra Gold From Monsters
25% Better Chance of Getting Magic Items
Level 17 Attract (60 Charges)


Lem (20) + Ist (24) + Io (16)