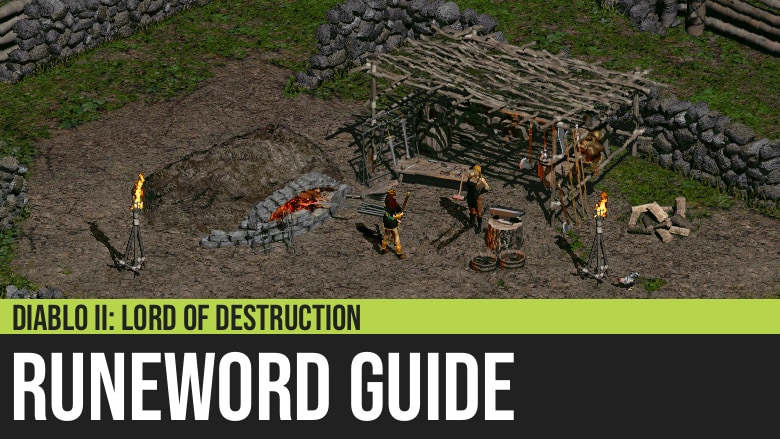 Diablo II: Beast Runeword
Beast is a runeword consisting of Ber-Tir-Um-Mal-Lum for five-socketed axes, hammers, and scepters in Diablo II: Lord of Destruction. It is a good weapon for heroes who use their default melee attack as their main damage output.
Its Fanaticism Aura makes it an excellent weapon for Necromancers, as it affects all the summoned melee skeletons and monsters.
Rune Word
Beast
Axes, Hammers & Scepters {5}
Level: 63
Properties
Level 9 Fanaticism Aura When Equipped
+40% Increased Attack Speed
+240-270% Enhanced Damage (varies)
20% Chance of Crushing Blow
25% Chance of Open Wounds
+3 To Werebear
+3 To Lycanthropy
Prevent Monster Heal
+25-40 To Strength (varies)
+10 To Energy
+2 To Mana After Each Kill
Level 13 Summon Grizzly (5 Charges)





Ber (30) + Tir (3) + Um (22) + Mal (23) + Lum (17)