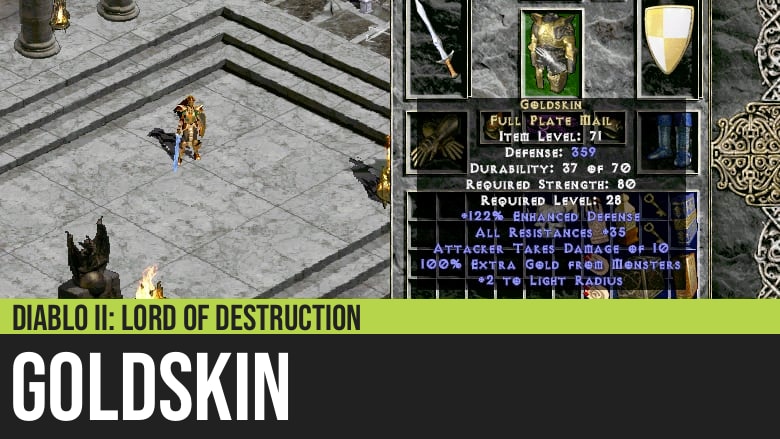 Diablo II: Goldskin
Goldskin is a unique full plate mail that increases the gold that you get from slain enemies by 100%. It also gives you a high defense and guaranteed increase to all resistances by 35.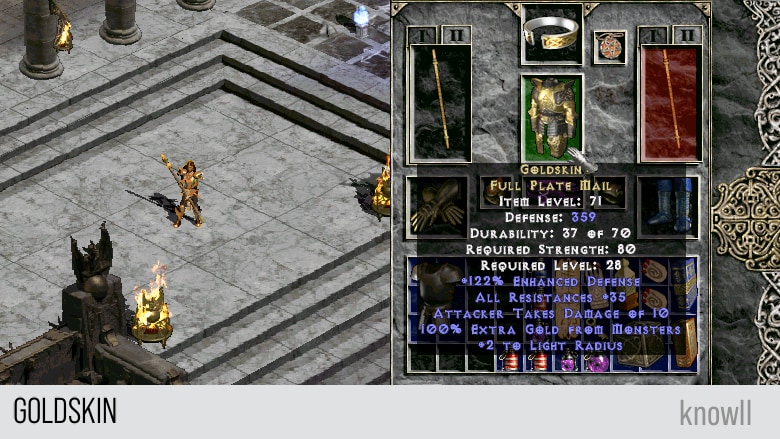 Defense: 356 - 405
Armor Type: Heavy
Minimum Strength: 80
Durability: 70
Level Requirement: 28


+120-150% Enhanced Defense (varies)
+2 To Light Radius
All Resistances +35
Attacker Takes Damage of 10
100% Extra Gold From Monsters
By supporting us on Patreon, you help us in production and content creation.