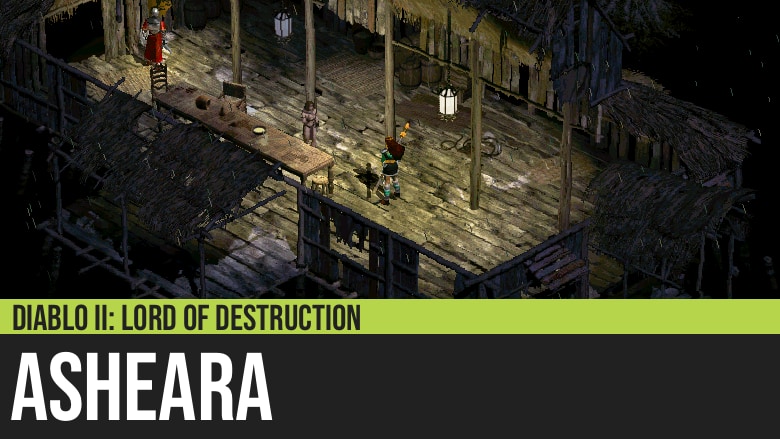 Diablo II: Asheara
Asheara is the captain of the mercenary group known as the Iron Wolves. After the hero finds the magical dagger called the Gidbinn in the quest Blade of the Old Religion, Asheara can offer him an Iron Wolf mercenary, free of charge.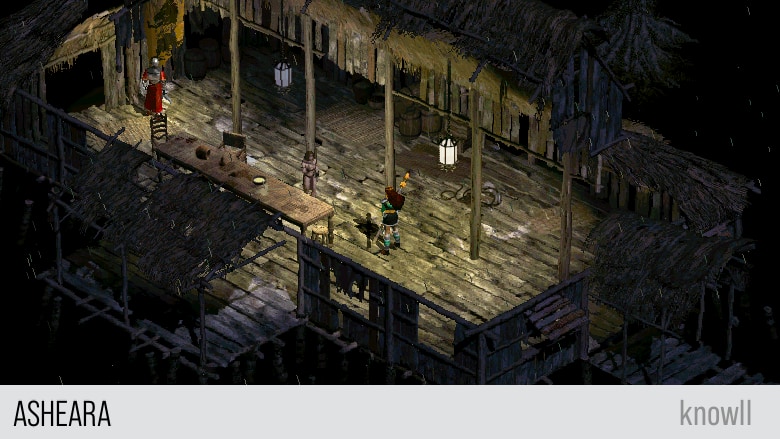 Act
Act III
Affiliation
The Iron Wolves
Services

Hire - allows you to hire Iron Wolves and resurrect fallen hirelings.

Trade - sells Armor, Weapons, Bolts, and Arrows.

Starts Quest
None
By supporting us on Patreon, you help us in production and content creation.