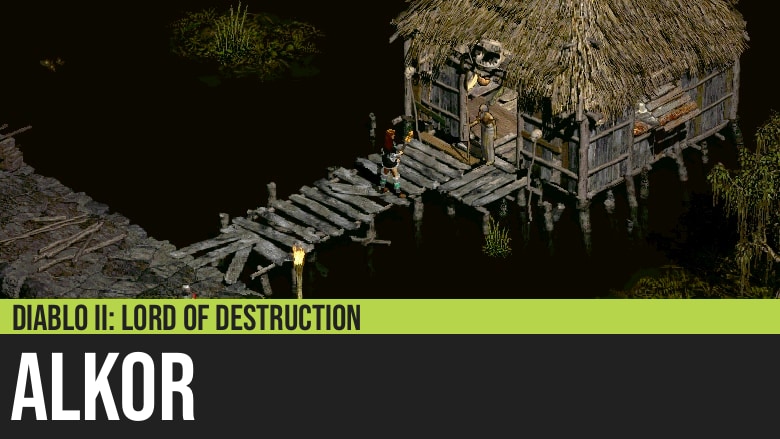 Diablo II: Alkor
Alkor is a reclusive alchemist and merchant living in a small hut in Kurast Docks. He provides Gambling services and sells potions. He rewards the hero twice after his quests get completed.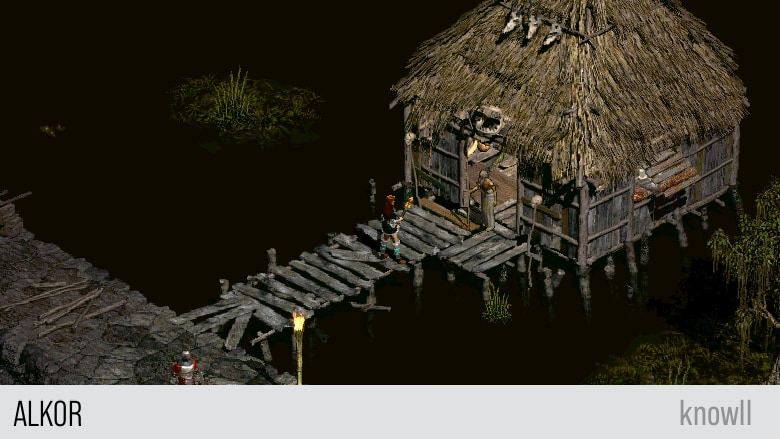 Act
Act III
Services

Trade - sells Potions.

Gamble - for a price, Alkor will sell you an unidentified item. Once purchased, the item will be identified and you will see what item you received.

Starts Quest

Lam Esen's Tome
By supporting us on Patreon, you help us in production and content creation.