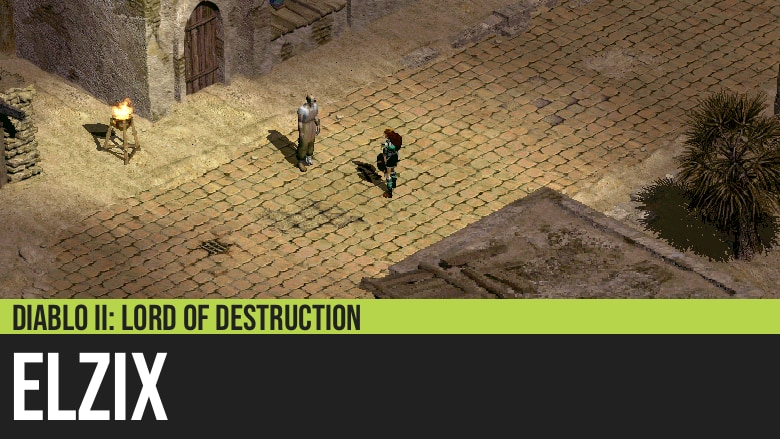 Diablo II: Elzix
Elzix was a former bandit king who became an innkeeper after settling down in Lut Gholein. With his current business, he also serves as a gambling merchant and sells weapons and armor. He became handicapped after several attempts of assassination.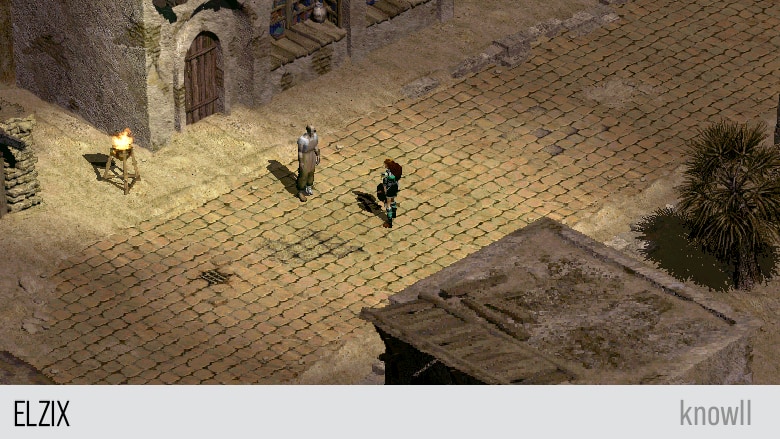 Act
Act II
Services

Trade - sells Armor, Weapons, Bolts, and Arrows.

Gamble - for a price, Elzix will sell you an unidentified item. Once purchased, the item will be identified, and you will see what item you received.

Starts Quest

None
By supporting us on Patreon, you help us in production and content creation.