Diablo II: Fara
Fara is both the blacksmith and healer of Lut Gholein. You might wonder how she can do both? That's because she used to be a Paladin, a holy knight of the Zakarum.
As a healer, she can restore the player's health, stamina, and mana and remove curses and poisons. If you try to buy items while below level 15, her inventory will be fewer, but after this level, you will have more choices, including magical and socketed items.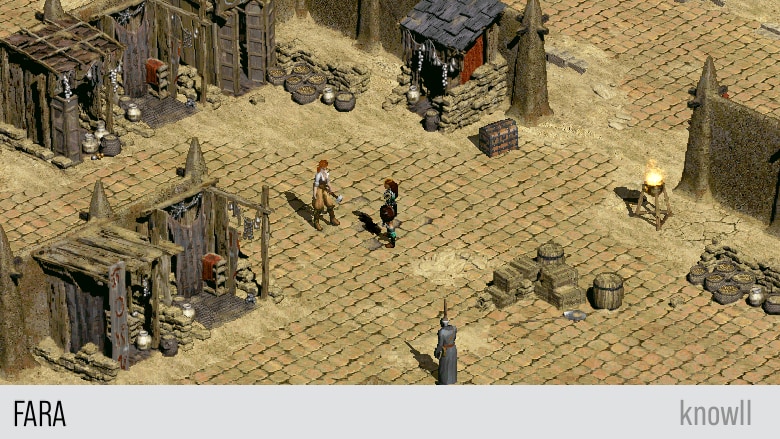 Act
Act II
Affiliation
Formerly a Paladin
Services

Heals - refills your Life, Mana, and Stamina for free

Repair - repairs damaged weapons and armor for a price

Trade - sells armor, weapons, bolts and arrows

Starts Quest

None
By supporting us on Patreon, you help us in production and content creation.