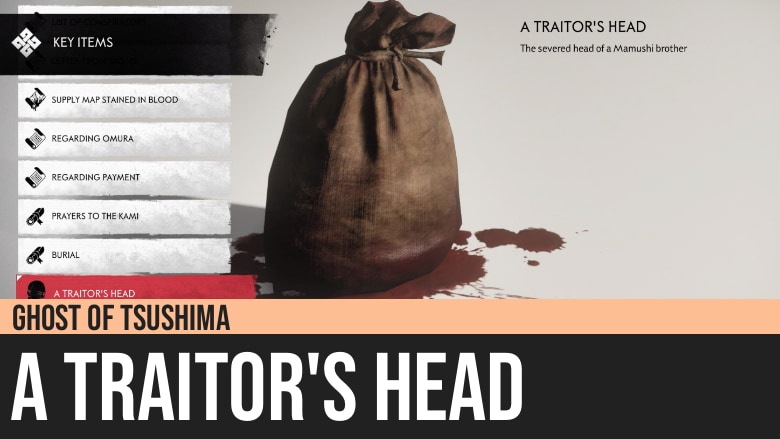 Ghost of Tsushima: A Traitor's Head
Ghost of Tsushima's A Traitor's Head is a key item in the tale Silent Death, wherein Jin collected the severed heads of the Mamushi brothers, based on the request of Yuna to make them suffer as part of her revenge for what they have done to them when she was a child.
It has the following content:
The severed head of a Mamushi brother.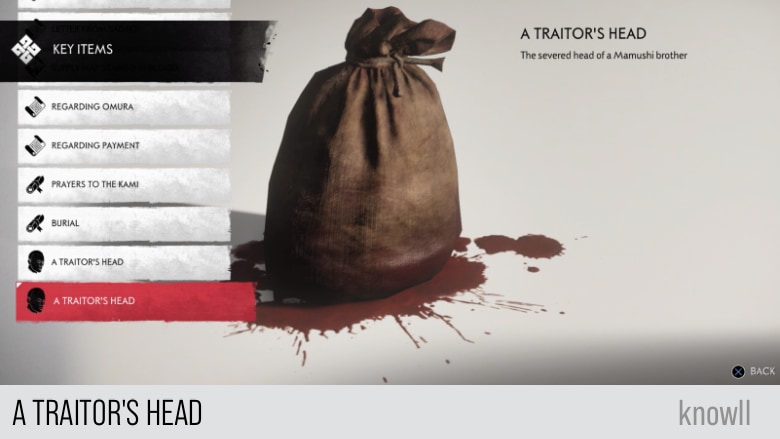 Visit our Ghost of Tsushima 100% Walkthrough to get more details.