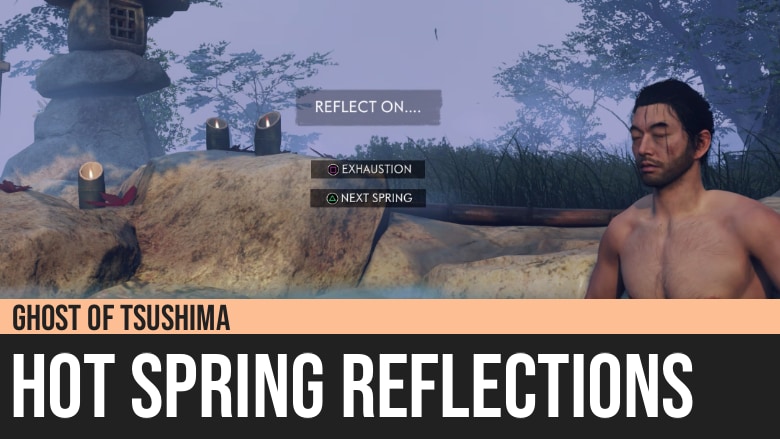 Ghost of Tsushima: Reflect On
Ghost of Tsushima's Reflect On mechanic enables Jin to meditate while on a Hot Spring and think about things that have happened in the story. These thoughts are often focused on characters or events that impacted him.
Izuhara Hot Springs Reflect On
Jin: (Sigh). Feels like I haven't slept in days. If only I had time for a short nap...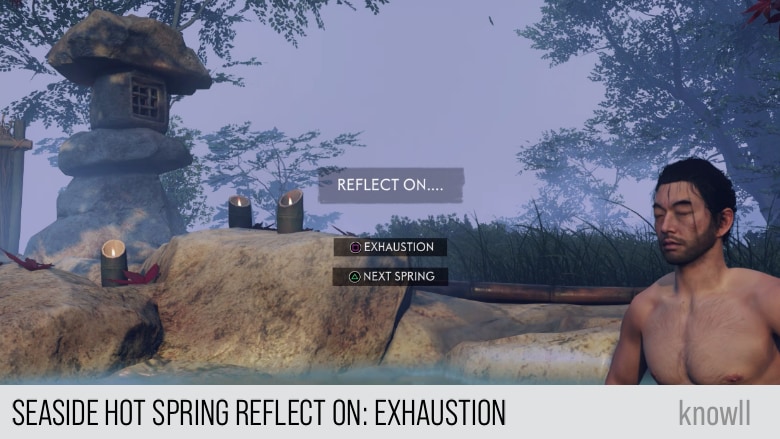 Jin: Nobu...(Sigh)... Nobu...(Sigh)... You were a brave companion... A good friend...Maybe I'll see you soon...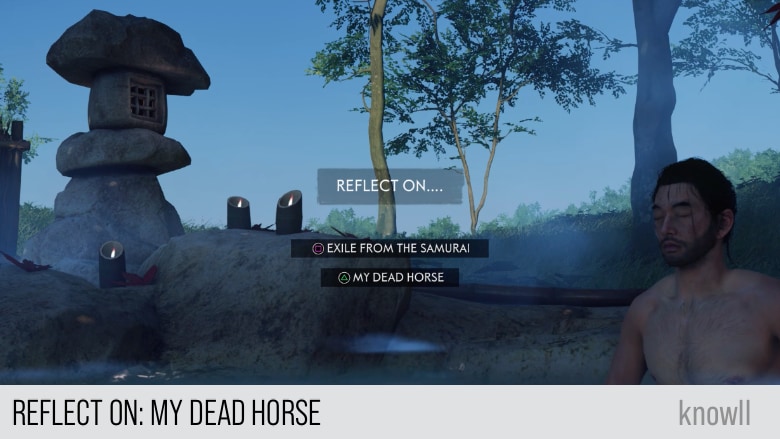 Jin: Saved from the battlefield by a thief... (Chuckle) What will my uncle think of Yuna?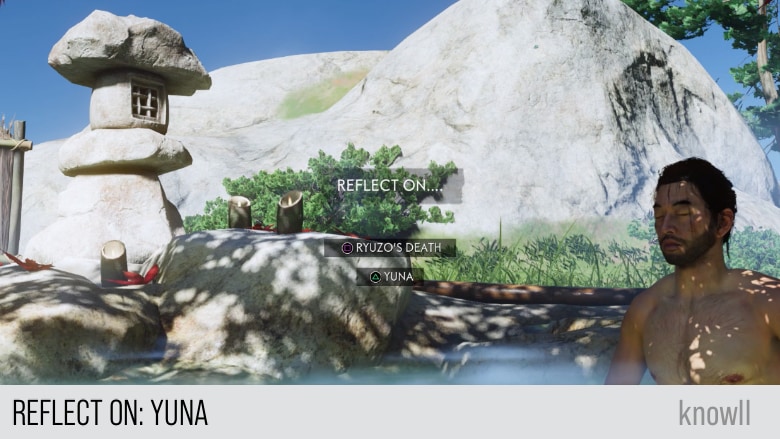 Jin: You should be here, Uncle. When the island's free, we'll spend a week soaking in these waters...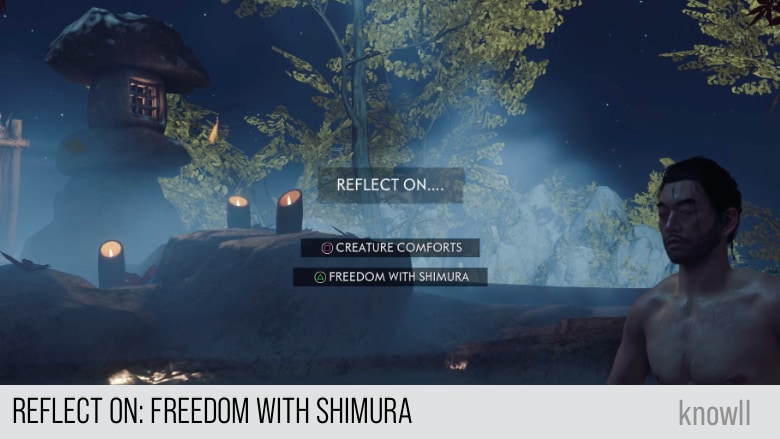 Jin: I'll never forget the day he was killed. I could have saved my father. If only I was older, stronger... If I wasn't so afraid.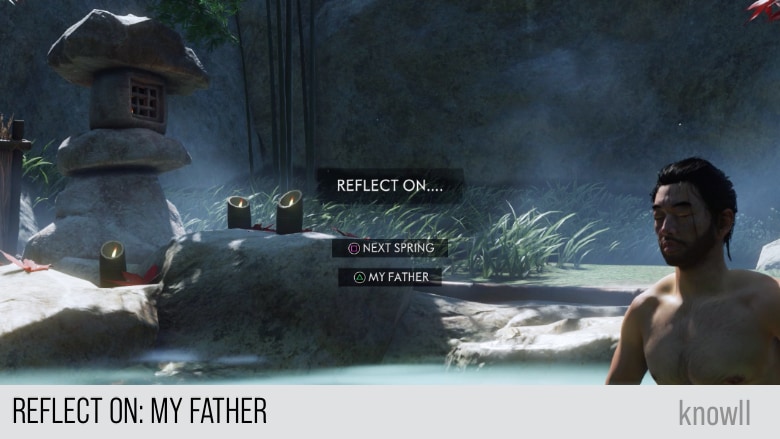 Jin: I thought they'd killed Lord Shimura. After everything he's done for me, everything he taught me... I can't lose my uncle. I won't.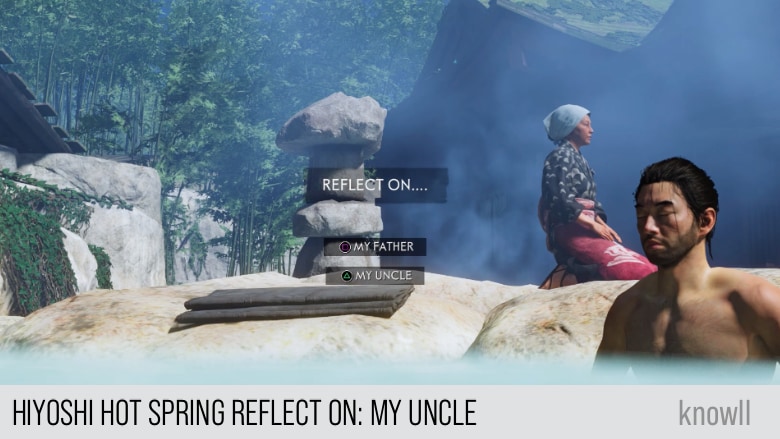 Jin: Only thing that would make this better is a jar of Kenji's sake. But then he would never stop talking...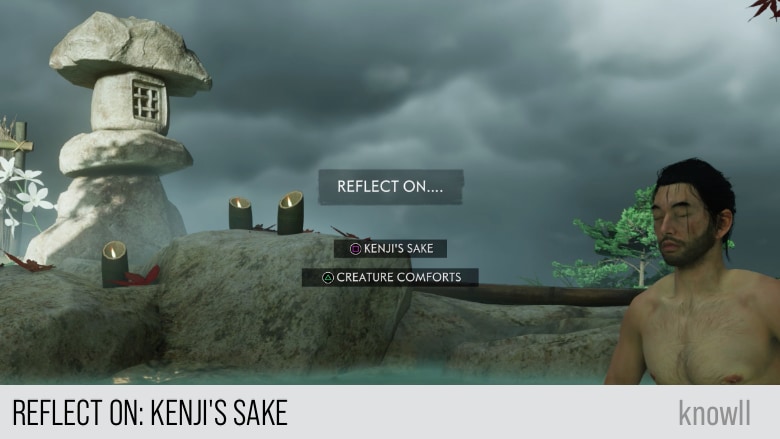 Jin: Sensei Ishikawa should visit this place. I wonder if he's ever relaxed in his life. He's strung tighter than his bowstring.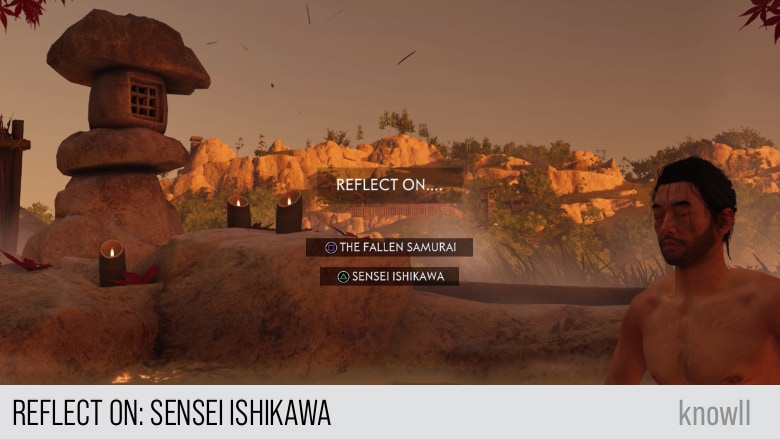 Toyotama Hot Springs Reflect On
Jin: I didn't know you long... But you were brave, Taka. As brave as any samurai I've met... I hope you knew that.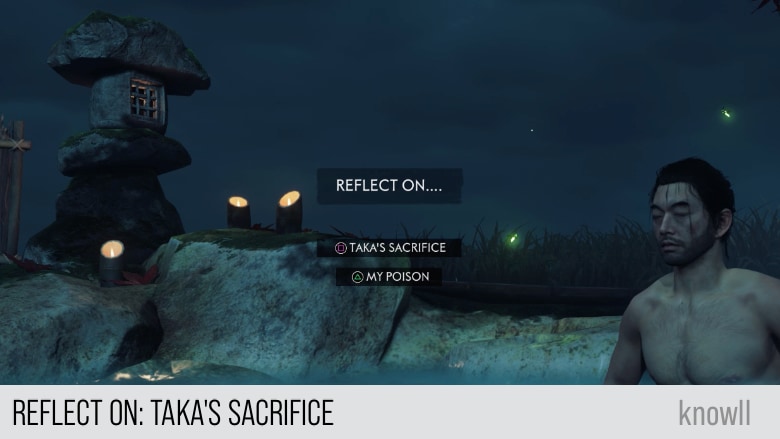 Jin: Everywhere I look... They're taking prisoners, burning homes... Slaughtering our people. They think they broke our spine by killing the samurai... But they haven't won. Not yet.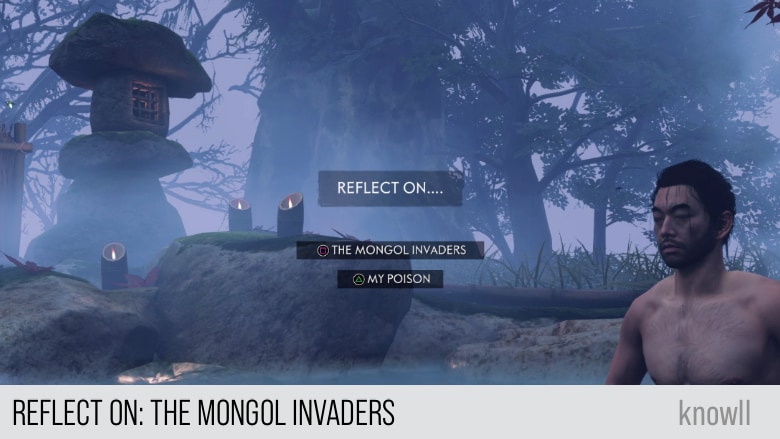 Jin: I lost good friends on the beach. Kasai, Matsudo, Hongo. I won't forget what you sacrificed for our home.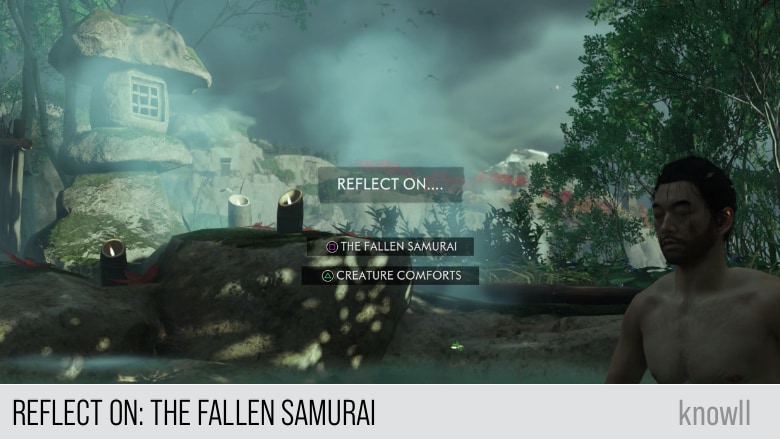 Jin: Mother spent her last weeks in the hot springs. Even then, she'd never get her hair wet.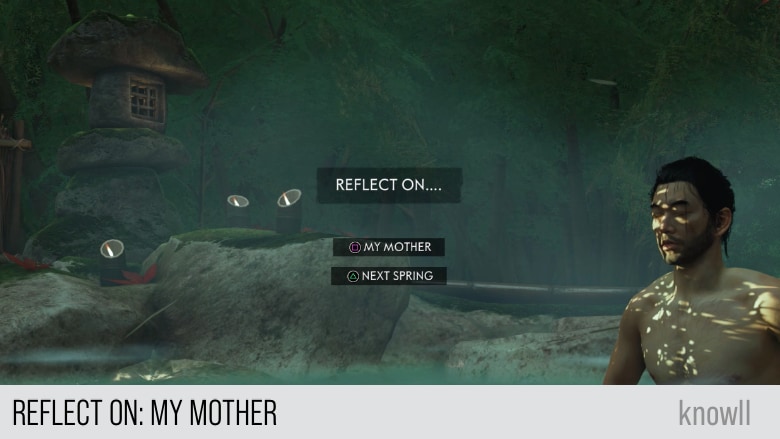 Jin: Wish I had some company in here. (Sigh) It's been too long...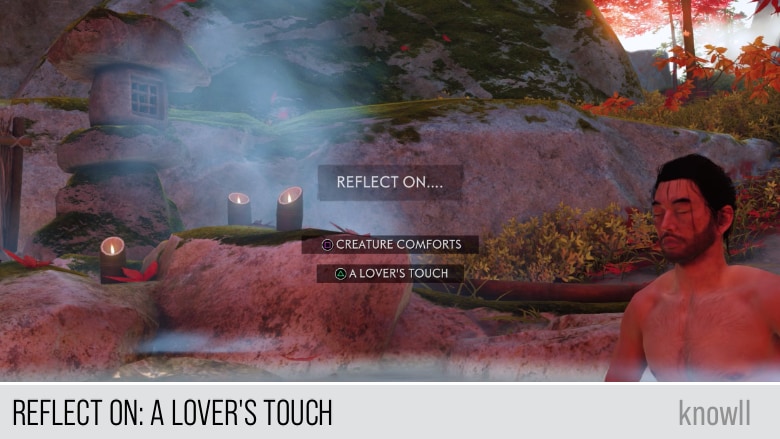 Kamiagata Hot Springs Reflect On
Jin: (Sharp inhale) (Exhale) Only thing I'm missing is a strong drink... Bowl of miso... Some sleep... A woman...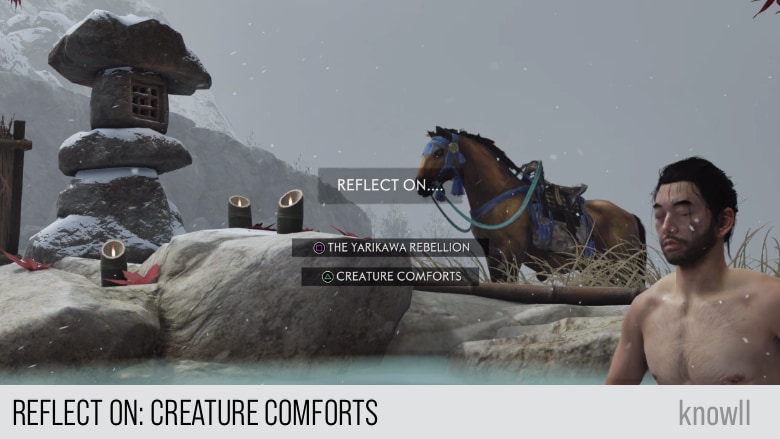 Jin: You could have been here right now, Ryuzo. Bragging about how many Mongol heads you collected. Telling your awful jokes... (Dejected Sigh) You gave me no choice.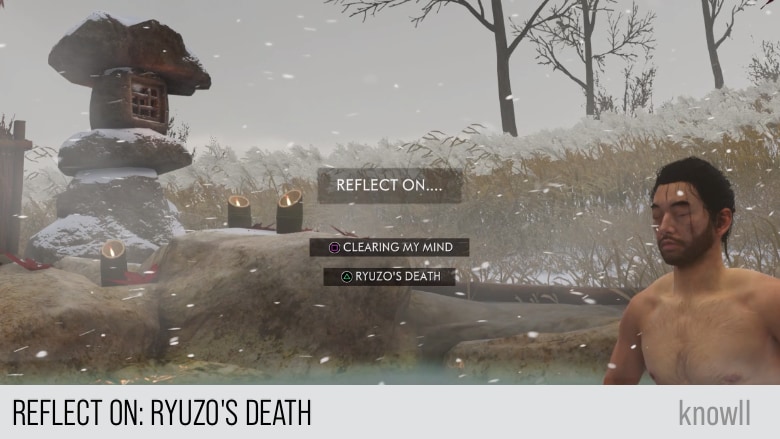 Jin: (Sigh) My uncle deserved a warrior's death. It's what he wanted. I did the right thing...