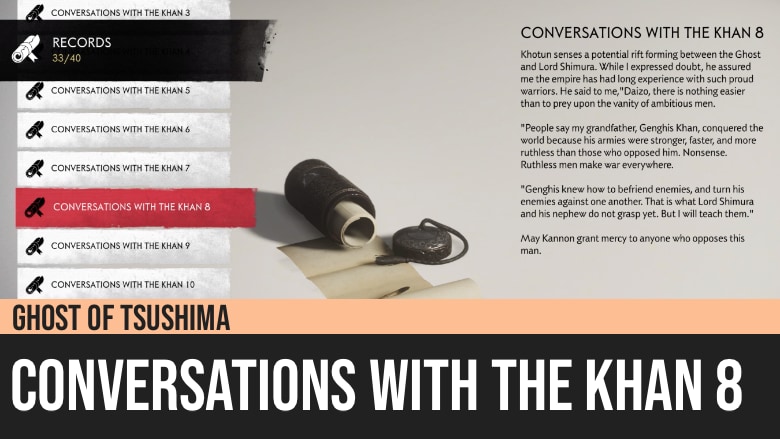 Ghost of Tsushima: Conversations with the Khan 8
Ghost of Tsushima's Conversations with the Khan 8 is a Mongol Record found in General Dogshin's Camp in which a monk shares the plan of Khotun Khan to exploit the potential rift he sees between Jin Sakai and Lord Shimura regarding the Ghost.
The record also revealed the name of the monk who has learned to admire Khotun Khan. His name is Daizo.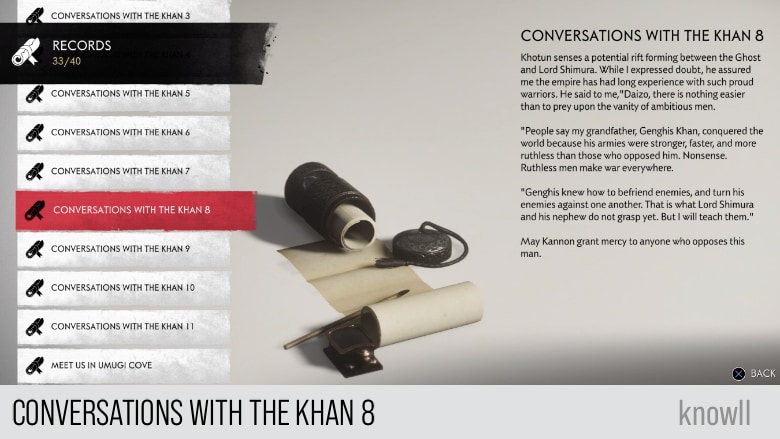 Conversations with the Khan 8 Record Content
Khotun senses a potential rift forming between the Ghost and Lord Shimura. While I expressed doubt, he assumed me the empire has had long experience with such proud warriors. He said to me, "Daizo, there is nothing easier than to prey upon the vanity of ambitious men.
"People say my grandfather, Genghis Khan, conquered the world because his armies were stronger, faster, and more ruthless than those who opposed him. Nonsense. Ruthless men make war everywhere.
"Genghis knew how to befriend enemies, and turn his enemies against one another. That is what Lord Shimura and his nephew do not grasp yet. But I will teach them."
May Kannon grant mercy to anyone who opposes this man.
Conversations with the Khan 8 Map and Location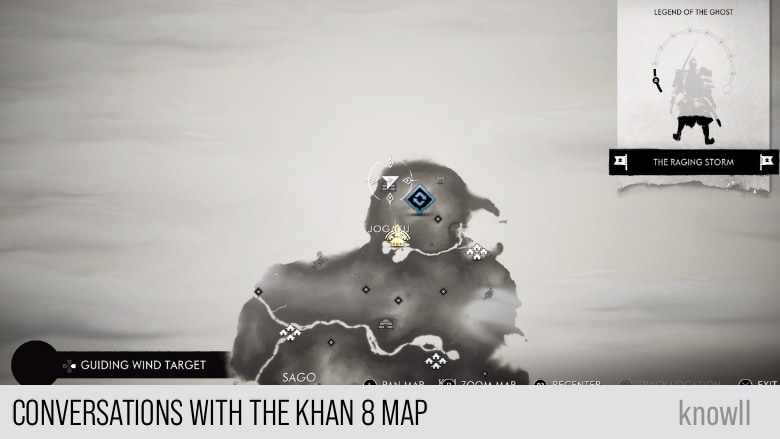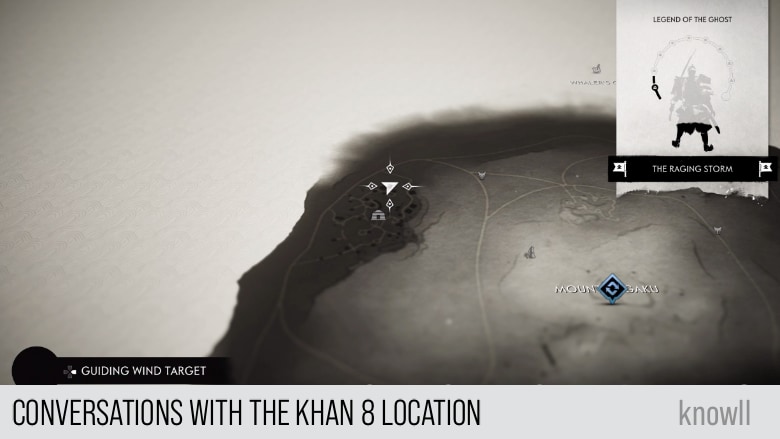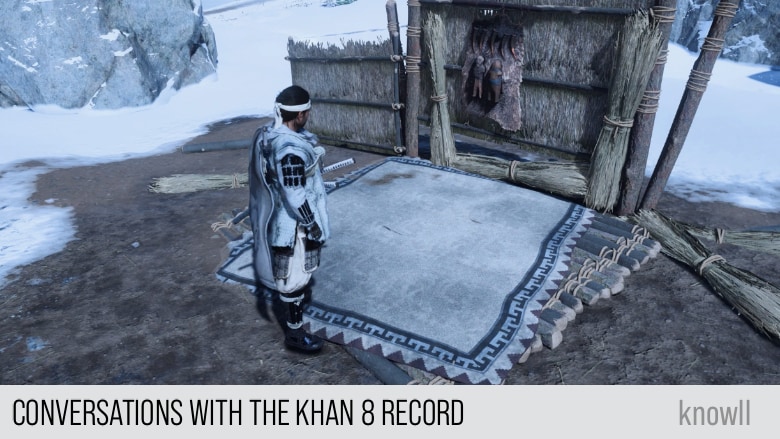 Visit our Ghost of Tsushima 100% Walkthrough to get more details.