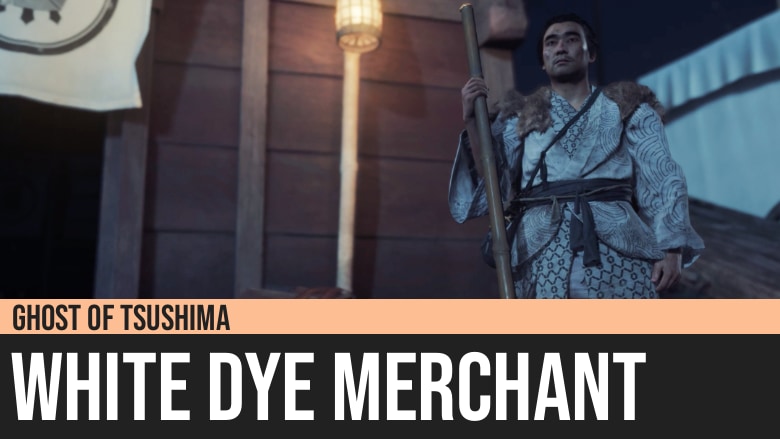 Ghost of Tsushima: White Dye Merchant
Ghost of Tsushima's White Dye Merchant is an NPC that sells Bow Kits, Armor Dyes, and Hats. The armor dyes he sells are all light-themed and are exclusive to his shop.
Merchant: You won't find these elsewhere, my lord.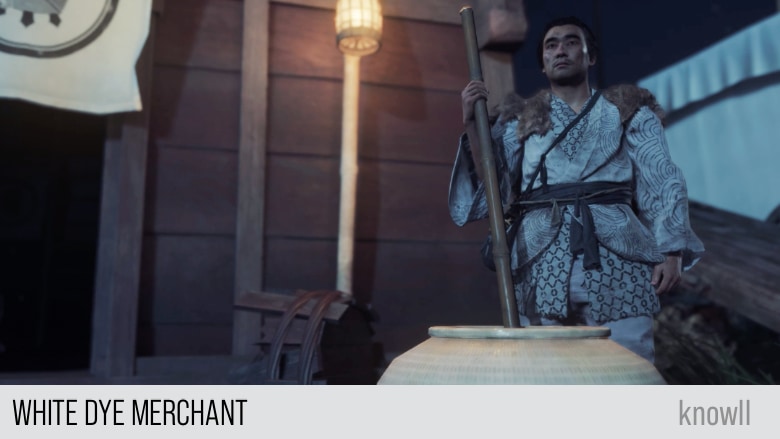 Merchant: I thought all the samurai were dead...
Jin: Is that any way to great a visitor?
Merchant: Forgive my manners, my lord. I spend all my time alone. My only company is dyes and brushes, lacquer and cloth... I've perfected a shade of white like sparkling virgin snow in frozen Jogaku.
Merchant: Bring me the necessary ingredients, and I will adorn in white, like Death itself.
White Dye Merchant Map and Location
You can find below the White Dye Merchant on the map and his location when it's zoomed-in.
The White Dye Merchant sells Bow Kits, Armor Dyes, and Hats.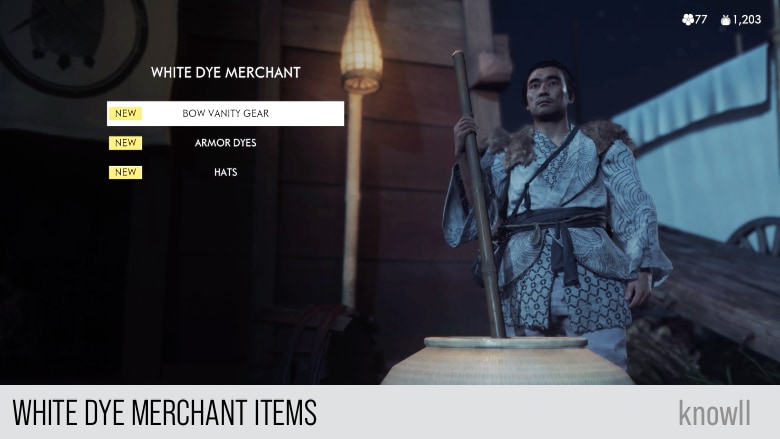 Nine-tailed Fox
This is the only Bow Kit that you can buy from his shop.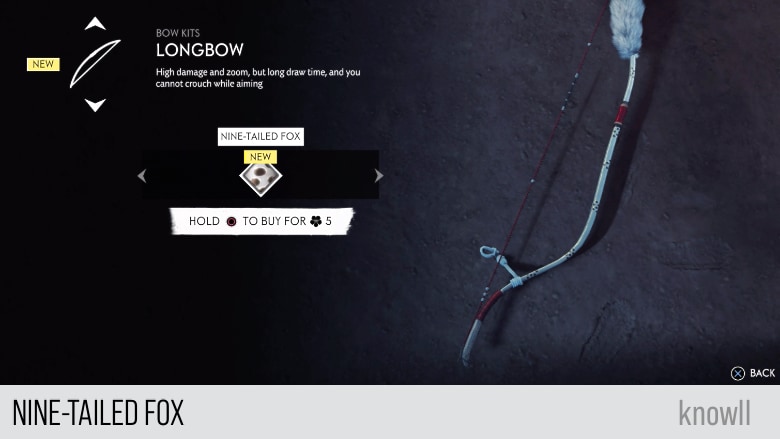 Pure Intent Headband
Unlike the Black Dye Merchant, the White Dye Merchant sells one headband.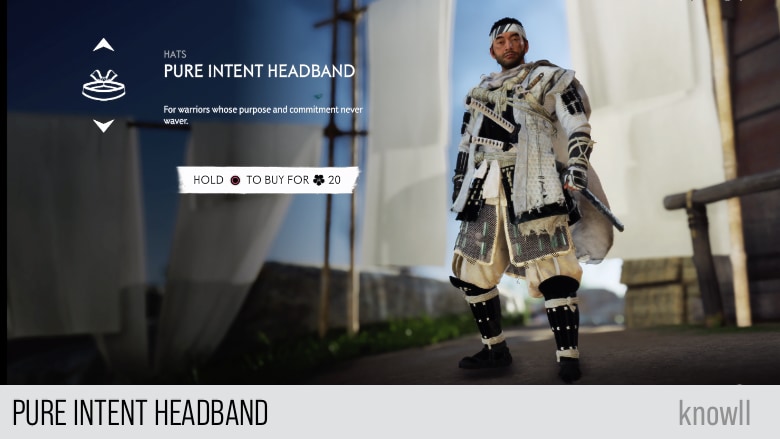 White Dye Merchant Armor Dyes
The armor dyes below are all light-themed and are exclusive to the White Dye Merchant.
Graceful Pathfinder
Moonlight Slayer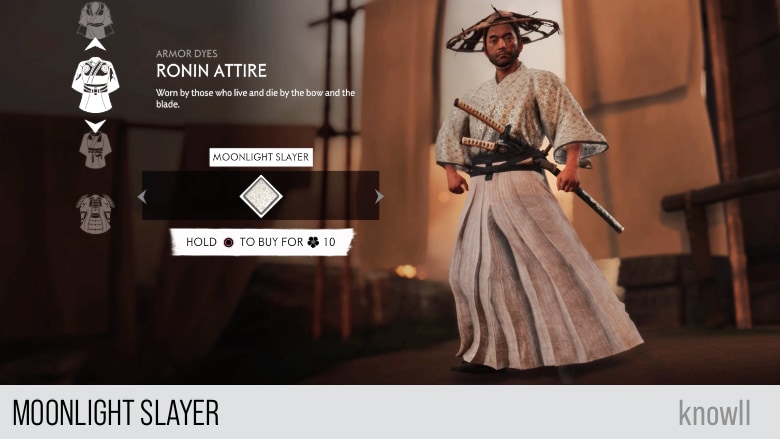 Pure Reckoning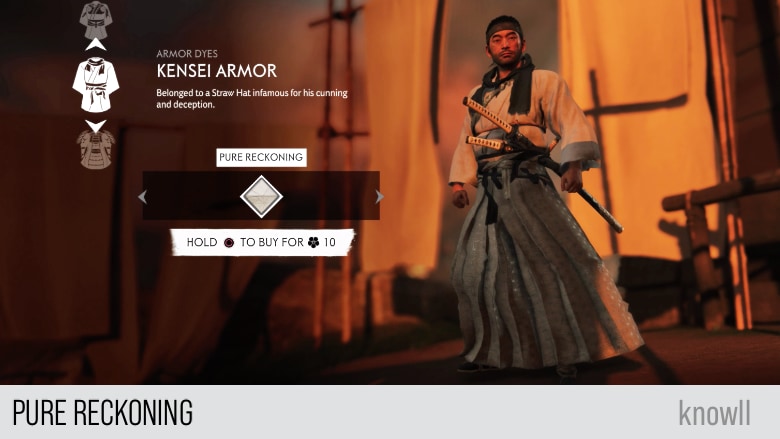 Island Bulwark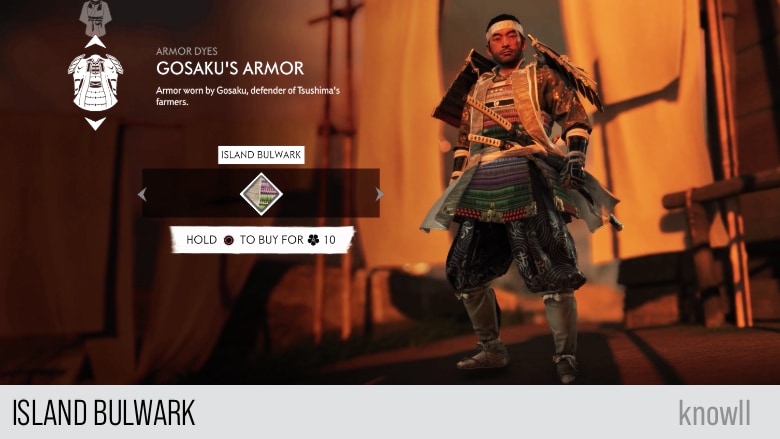 View our Black Dye Merchant Guide to see the light-themed armor customizations.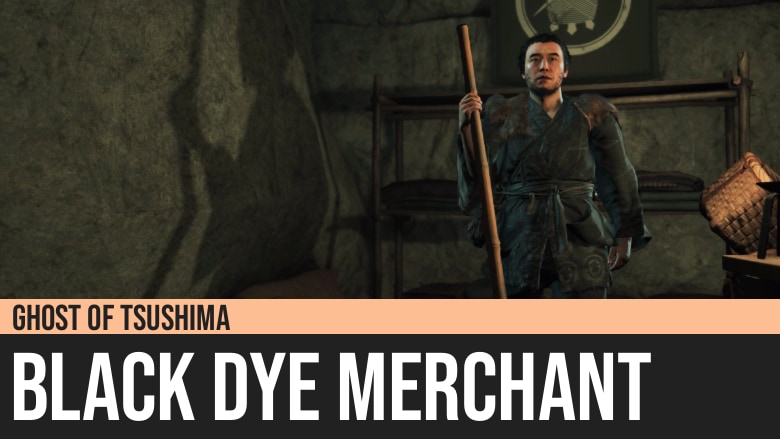 View our Armor Dyes Guide to see all the other available armor customizations beyond the light and dark themes.