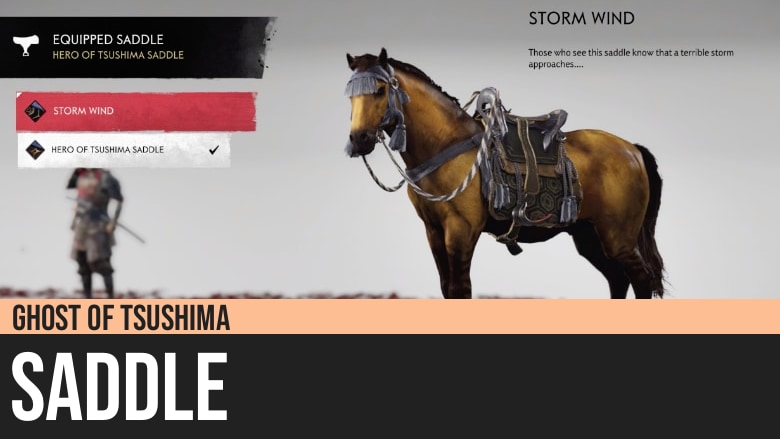 Ghost of Tsushima: Saddle
Ghost of Tsushima's Saddle is an accessory that you can acquire and equip for your horse. You collect them by exchanging Sashimono Banners to a Monk in Komatsu Forge.
Saddles are cosmetic and do not affect the performance of your horse.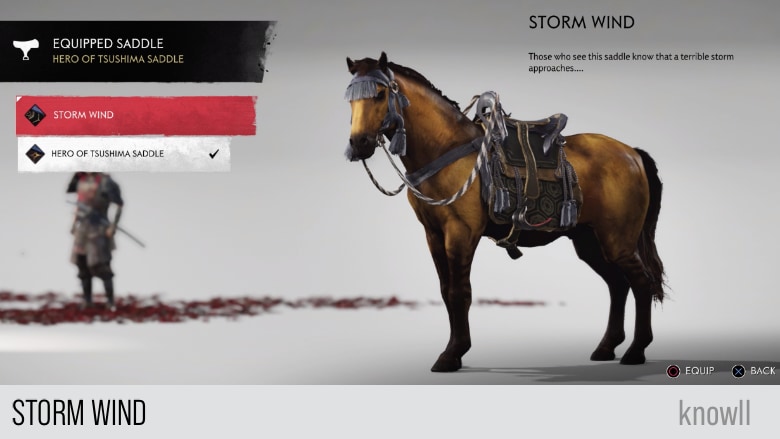 Complete List of Saddles
There is a total of 8 Saddles that you can acquire in the game.
Storm Wind is the default saddle of the game. Those who see this saddle know that a terrible storm approaches.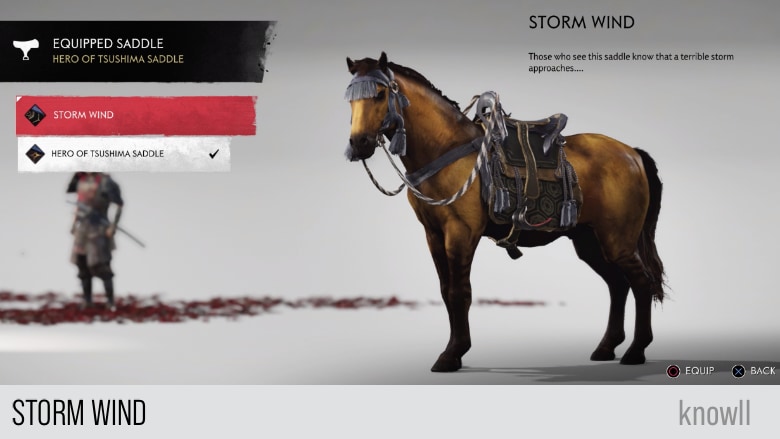 The bonus saddle of the Digital Deluxe Edition. Used only by the greatest defenders of Tsushima.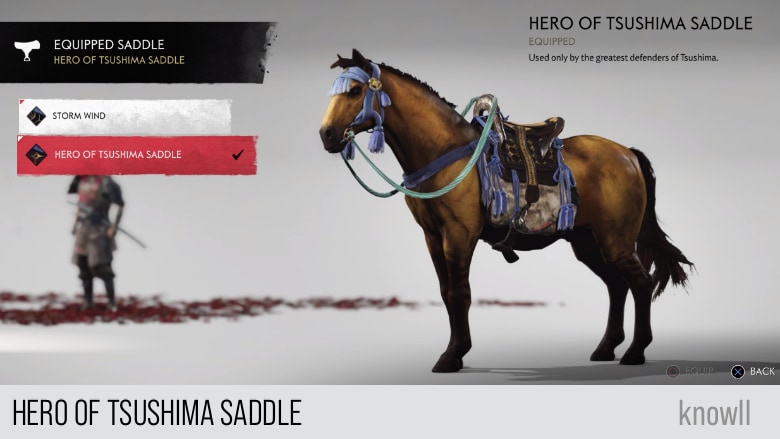 Sashimono Banners are small flags worn by common soldiers and samurai alike, these banners can display a clan's name, mon, leader's name, or slogan.
You acquire them from Mongol Territories and buildings in the open world.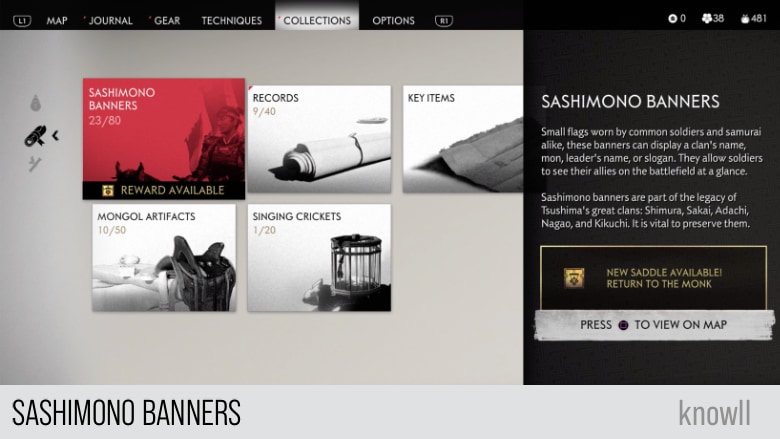 Visit our Ghost of Tsushima 100% Walkthrough to get more details.