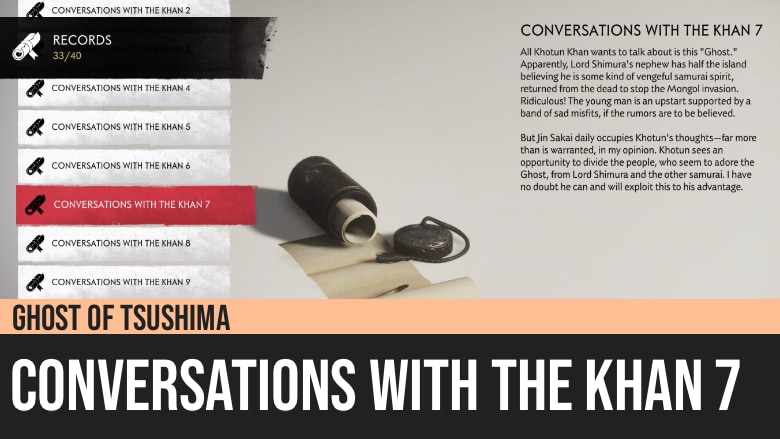 Ghost of Tsushima: Conversations with the Khan 7
Ghost of Tsushima's Conversations with the Khan 7 is a Mongol Record found in Fort Imai in which a monk shares information on how Khotun Khan views the Ghost and how it has affected him.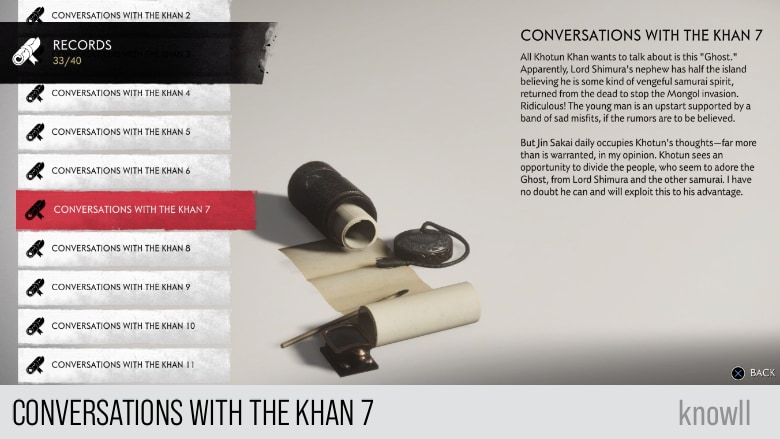 Conversations with the Khan 7 Record Content
All Khotun Khan wants to talk about is this "Ghost". Apparently, Lord Shimura's nephew was half the island believing he is some kind of vengeful samurai spirit, returned from the dead to stop the Mongol invasion. Ridiculous! The young man is an upstart supported by a band of sad misfits, if the rumors are to be believed.
But Jin Sakai daily occupies Khotun's thoughts - far more than is warranted, in my opinion. Khotun sees an opportunity to divide the people, who seem to adore the Ghost, from Lord Shimura and the other samurai. I have no doubt he can and will exploit this to his advantage.
Conversations with the Khan 7 Map and Location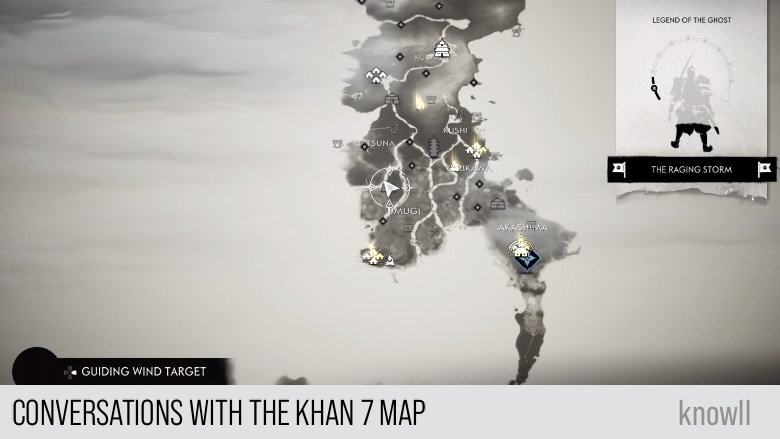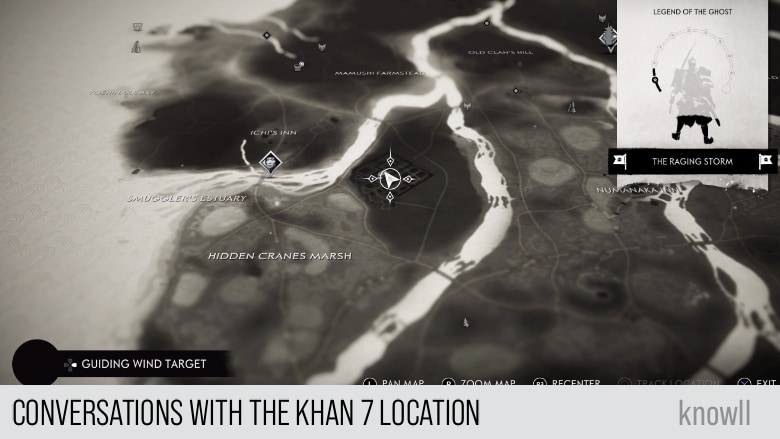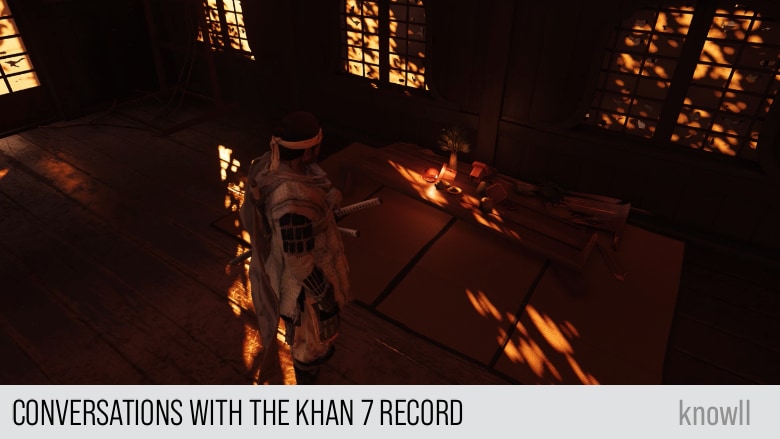 Where is the Building?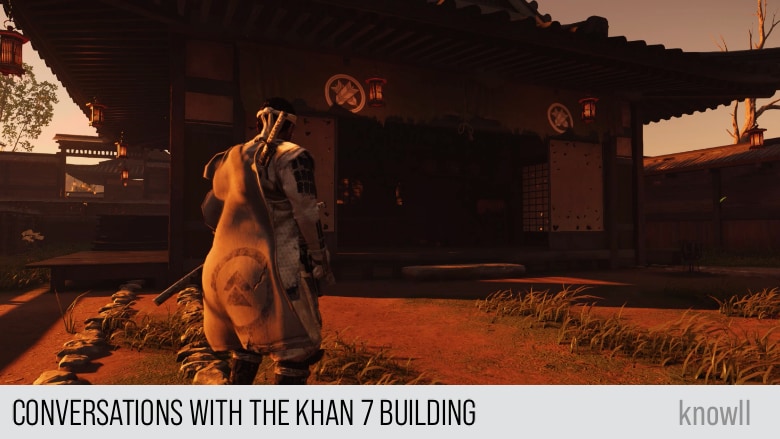 Visit our Ghost of Tsushima 100% Walkthrough to get more details.