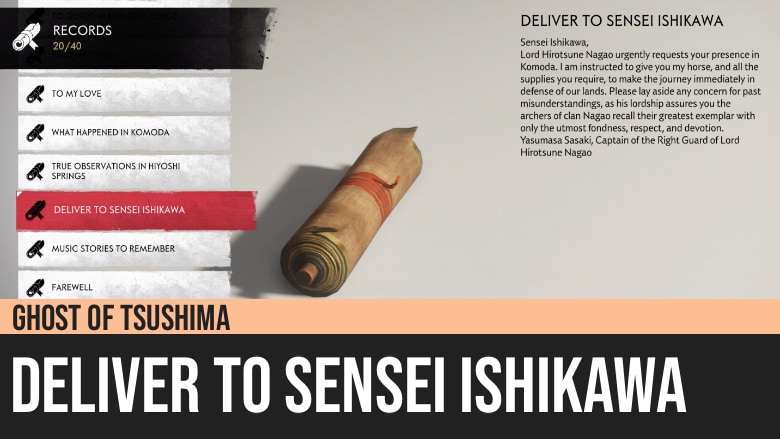 Ghost of Tsushima: Deliver to Sensei Ishikawa
Ghost of Tsushima's Deliver to Sensei Ishikawa is a Record found in Hiyoshi Springs in which Yasumasa Sasaki informs Sensei Ishikawa of Lord Nagao's request for help.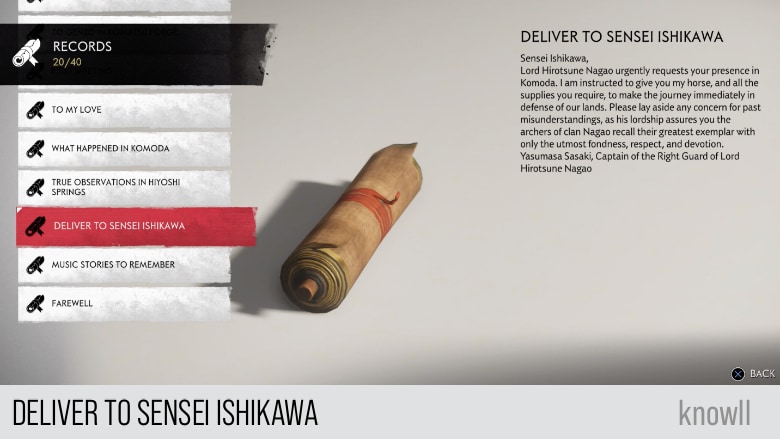 Deliver to Sensei Ishikawa Record Content
Sensei Ishikawa,
Lord Hirotsune Nagao urgently requests your presence in Komoda. I am instructed to give you my horse, and all the supplies you require, to make the journey immediately in defense of our lands. Please lay aside any concern for past misunderstandings, as his lordship assures you the archers of clan Nagao recall their greatest exemplar with only the utmost fondness, respect, and devotion.
Yasumasa Sasaki, Captain of the Right Guard of Lord Hirotsune Nagao
Deliver to Sensei Ishikawa Map and Location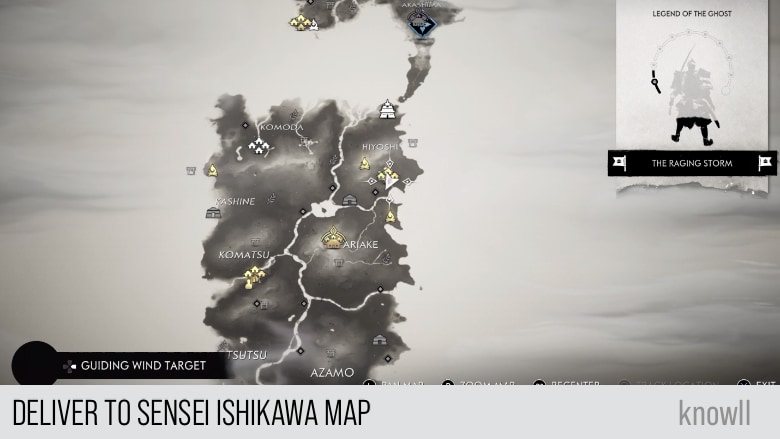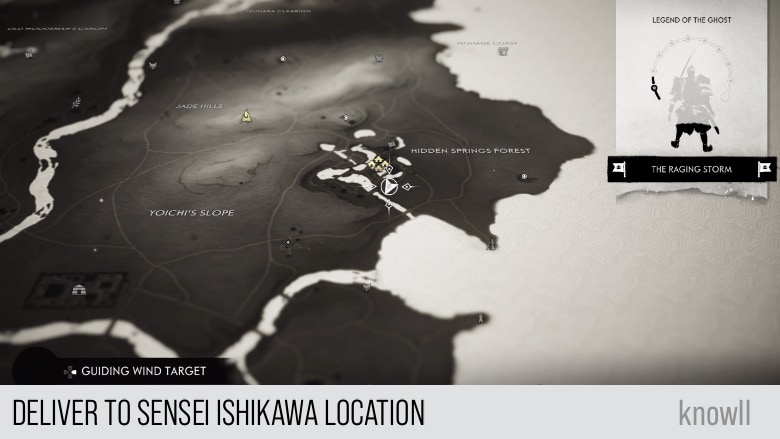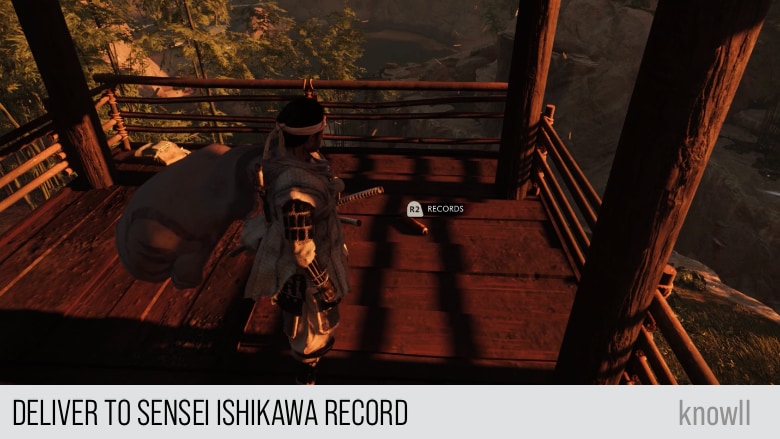 Where is the Building?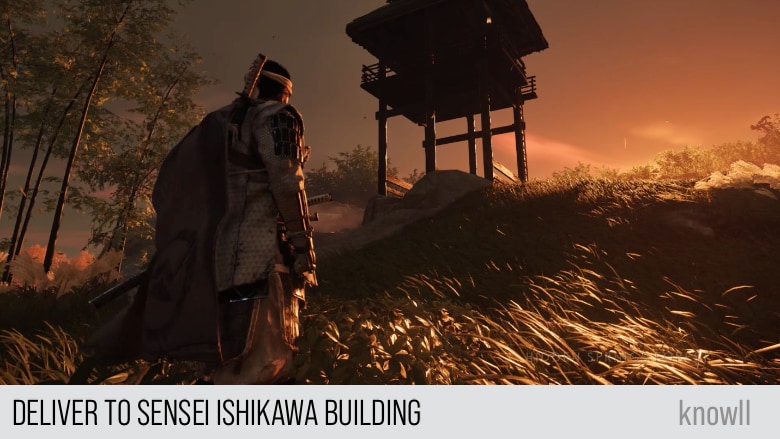 Visit our Ghost of Tsushima 100% Walkthrough to get more details.