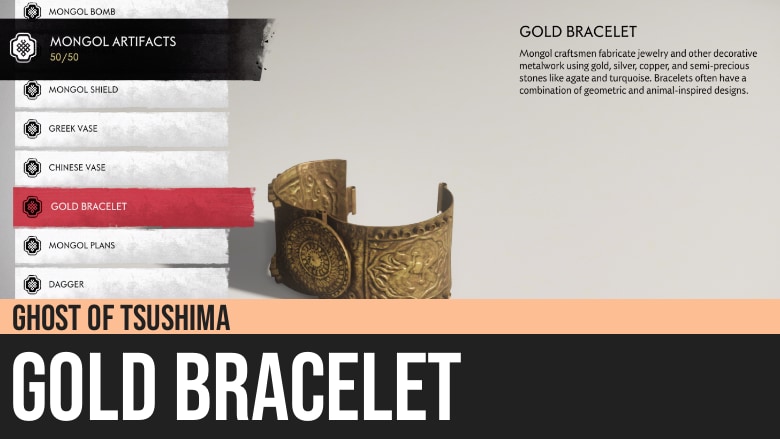 Ghost of Tsushima: Gold Bracelet
Ghost of Tsushima's Gold Bracelet is a Mongol Artifact that you can find in Beachside Camp. A variety of Mongol Artifacts can be found in enemy forts, encampments, and dwellings across the island.
Mongol craftsmen fabricate jewelry and other decorative metalwork using gold, silver, copper, and semi-precious stones like agate and turquoise. Bracelets often have a combination of geometric and animal-inspired designs.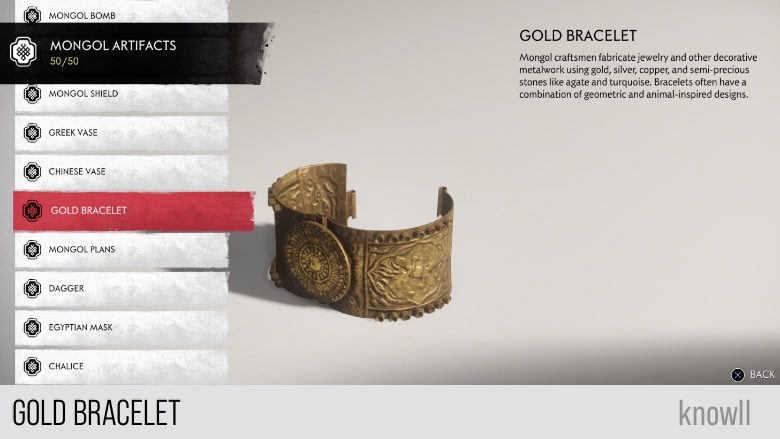 Gold Bracelet Map and Location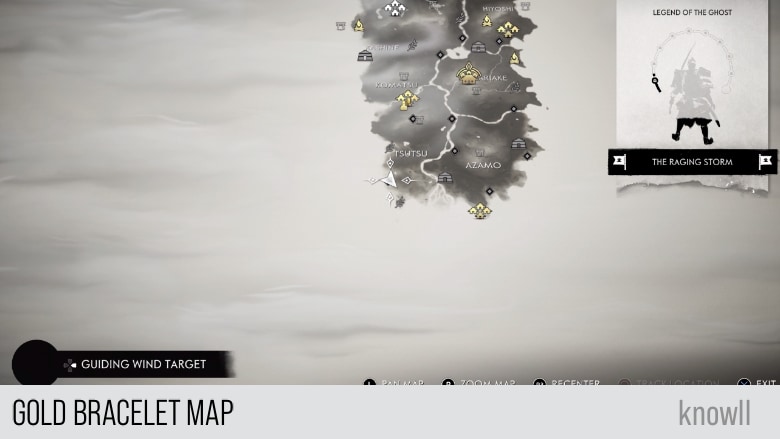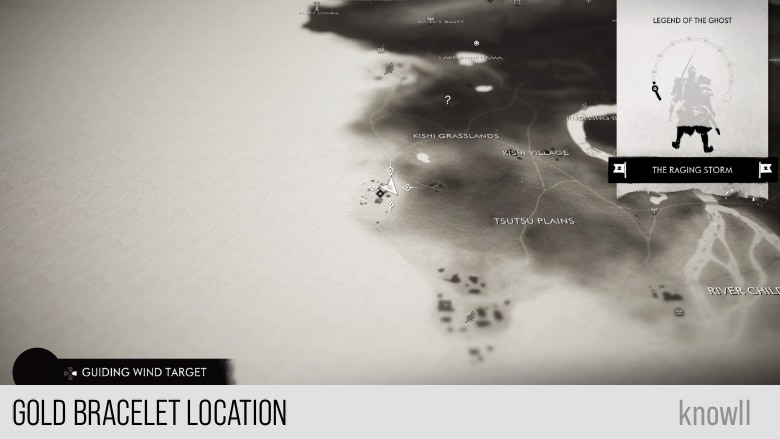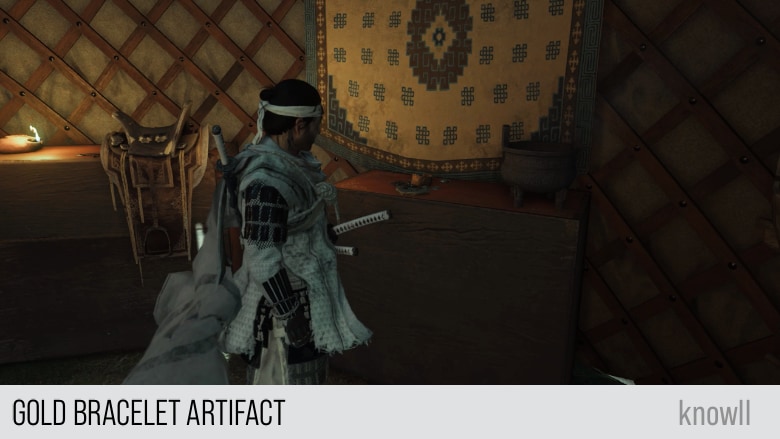 Visit our Ghost of Tsushima 100% Walkthrough to get more details.