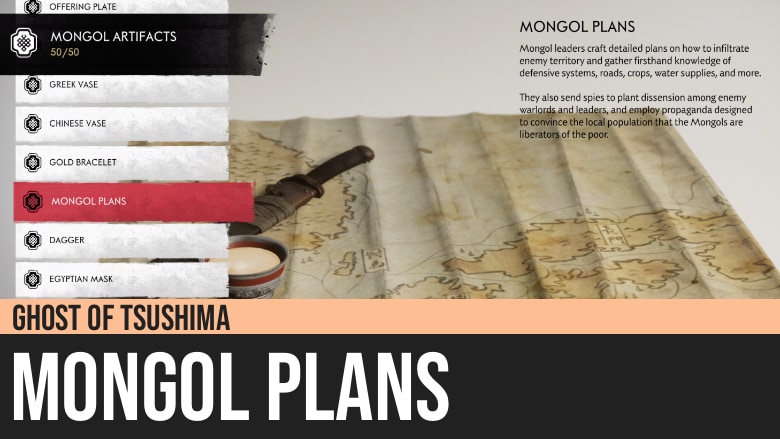 Ghost of Tsushima: Mongol Plans
Ghost of Tsushima's Mongol Plans is a Mongol Artifact that you can find in Rushing Water Crossing. A variety of Mongol Artifacts can be found in enemy forts, encampments, and dwellings across the island.
Mongol leaders craft detailed plans on how to infiltrate enemy territory and gather firsthand knowledge of defensive systems, roads, crops, water supplies, and more.
They also send spies to plant dissension among enemy warlords and leaders and employ propaganda designed to convince the local population that the Mongols are liberators of the poor.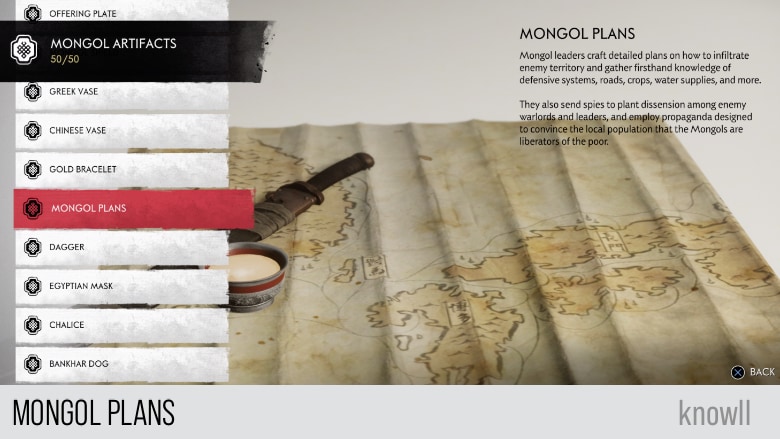 Mongol Plans Map and Location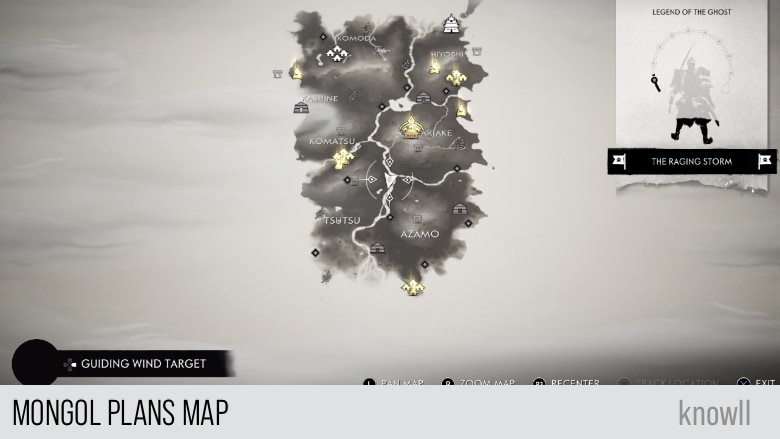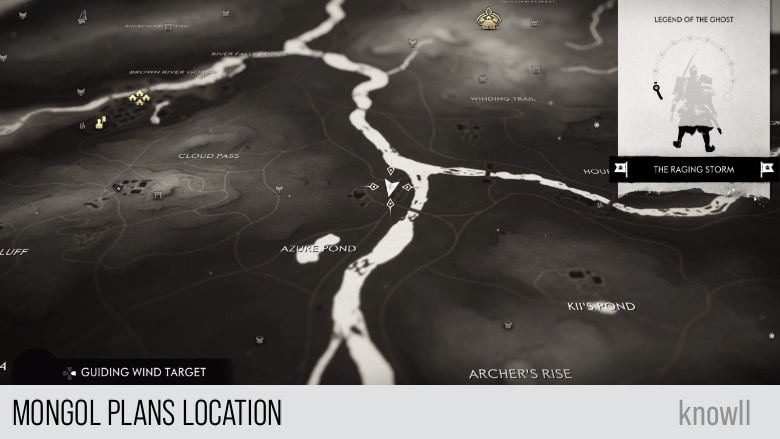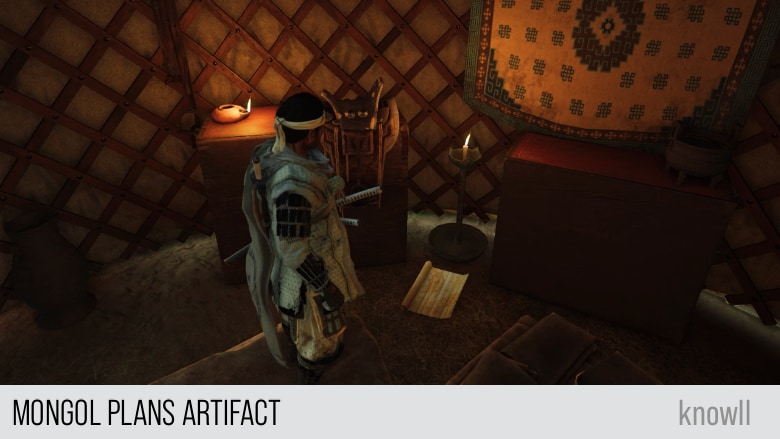 Visit our Ghost of Tsushima 100% Walkthrough to get more details.