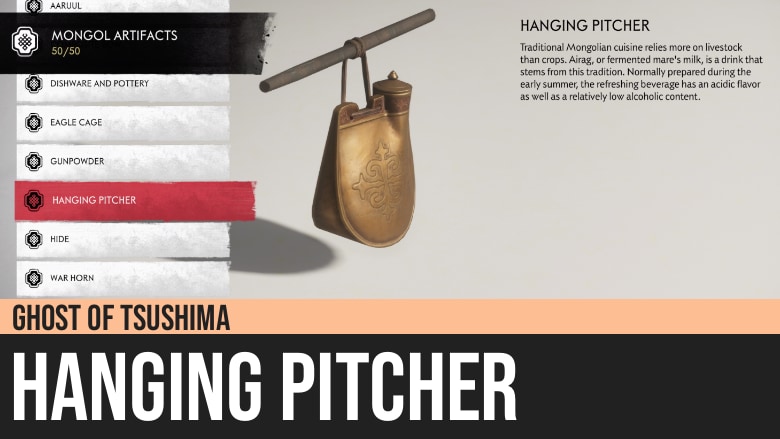 Ghost of Tsushima: Hanging Pitcher
Ghost of Tsushima's Hanging Pitcher is a Mongol Artifact that you can acquire in The Iron Hook quest. A variety of Mongol Artifacts can be found in enemy forts, encampments, and dwellings across the island.
Traditional Mongolian cuisine relies more on livestock than crops. Airag, or fermented mare's milk, is a drink that stems from this tradition. Normally prepared during the early summer, the refreshing beverage has an acidic flavor as well as a relatively low alcoholic content.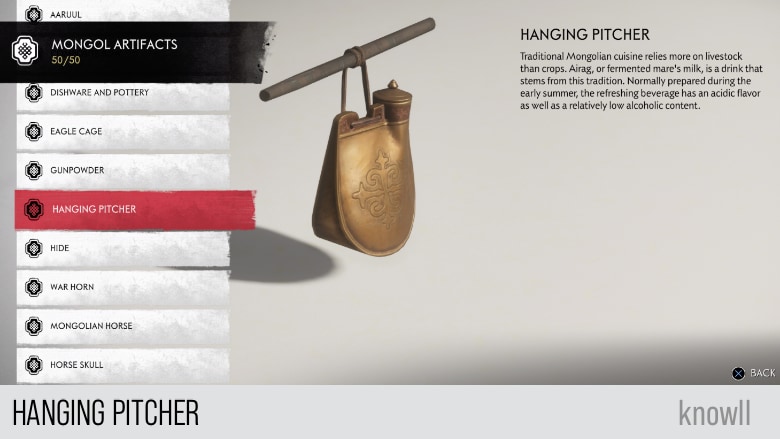 Acquiring the Hanging Pitcher Artifact
During the quest The Iron Hook, Ryuzo will request you to help save his men, the Straw Hats, from captivity.
You will find the artifact in one of the tents in this Mongol Territory.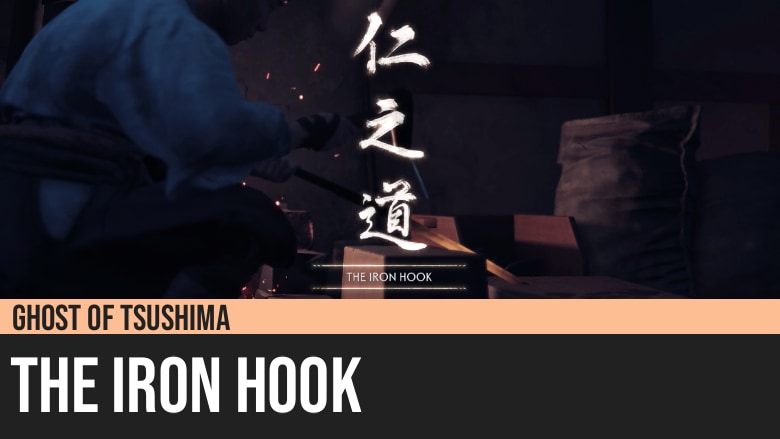 Hanging Pitcher Map and Location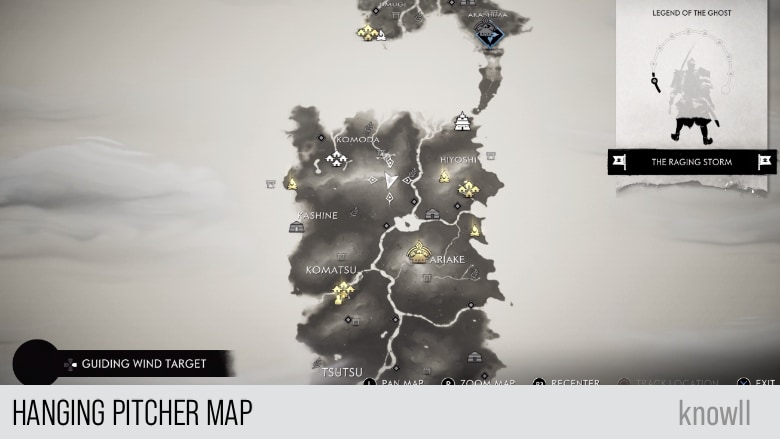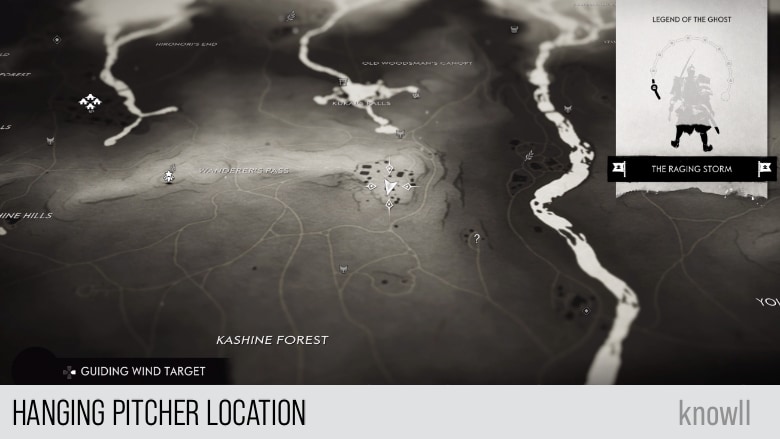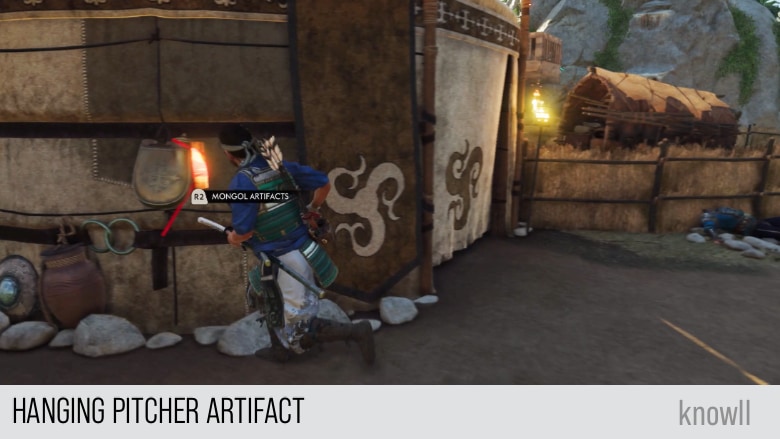 Visit our Ghost of Tsushima 100% Walkthrough to get more details.