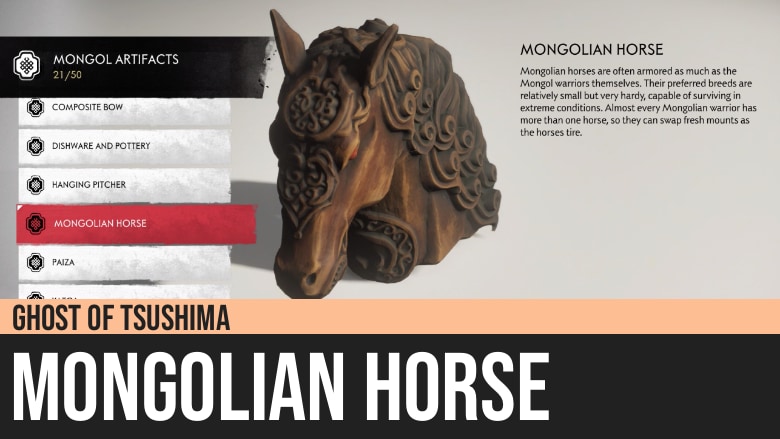 Ghost of Tsushima: Mongolian Horse
Ghost of Tsushima's Mongolian Horse is a Mongol Artifact that you can find in Tangled Crossroads. A variety of Mongol Artifacts can be found in enemy forts, encampments, and dwellings across the island.
Mongolian horses are often armored as much as the Mongol warriors themselves. Their preferred breeds are relatively small but very hardy, capable of surviving in extreme conditions. Almost every Mongolian warrior has more than one horse, so they can swap fresh mounts as the horses tire.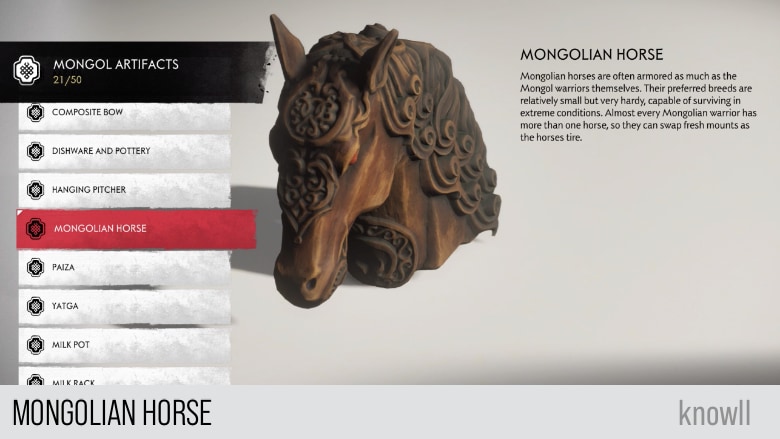 Mongolian Horse Map and Location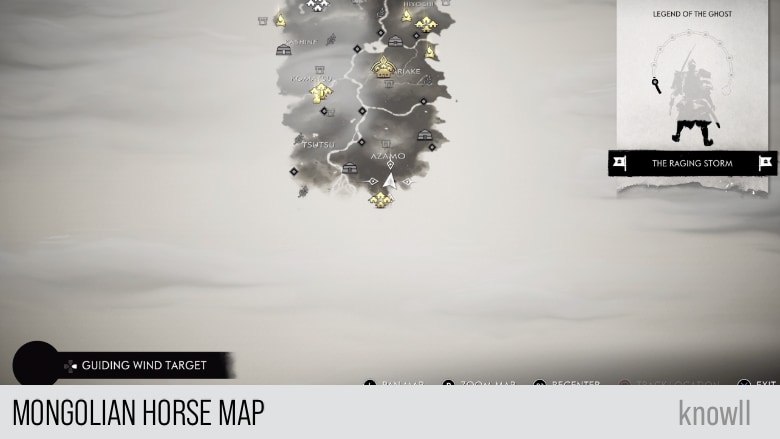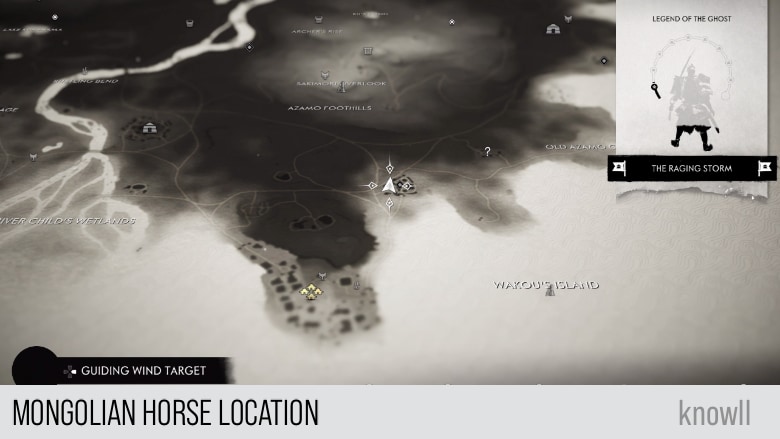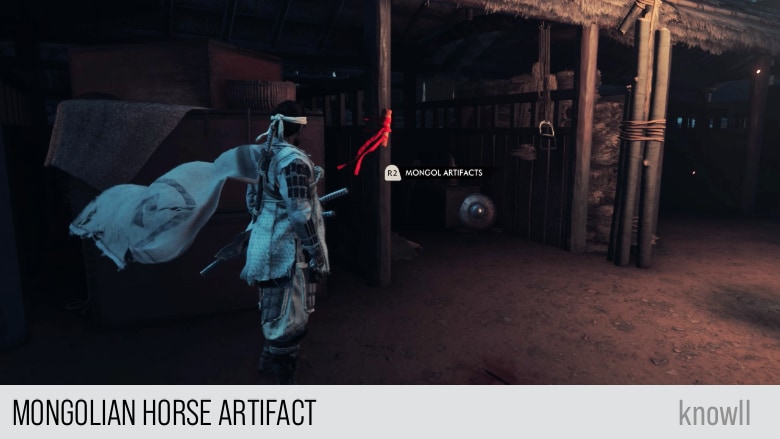 Visit our Ghost of Tsushima 100% Walkthrough to get more details.