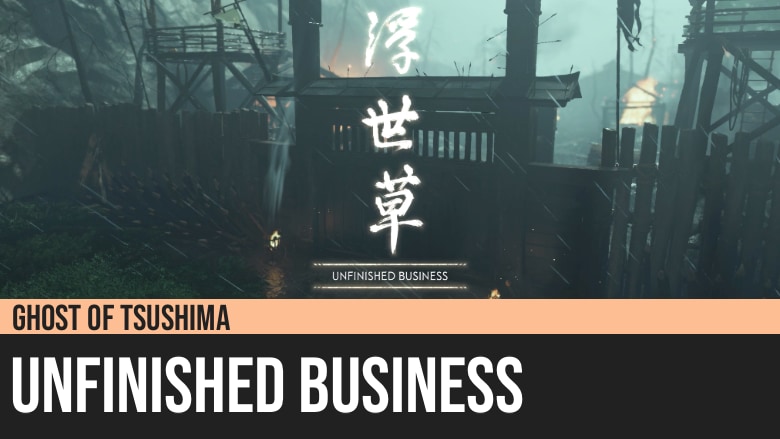 Ghost of Tsushima: Unfinished Business
Ghost of Tsushima's Unfinished Business is a Tale of Tsushima about
a father who seeks help for his family he left behind after the Mongols attacked their home. Jin helps find his wife and son and defeat the Mongols.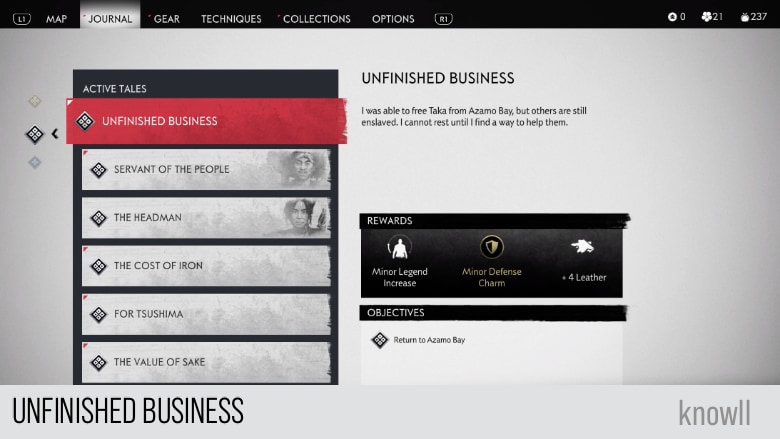 I was able to free Taka from Azamo Bay, but others are still enslaved. I cannot rest until I find a way to help them.
Rewards:
Minor Legend Increase
Minor Defense Charm
+ 4 Leather
Speak with the villagers
While approaching Azamo Bay, you will find villagers sneaking just outside the gates, planning to enter the fortress.
Peasant: There are too many guards. We won't stand a chance.
Peasant: We have to do something.
Once they see you, they will ask for your help.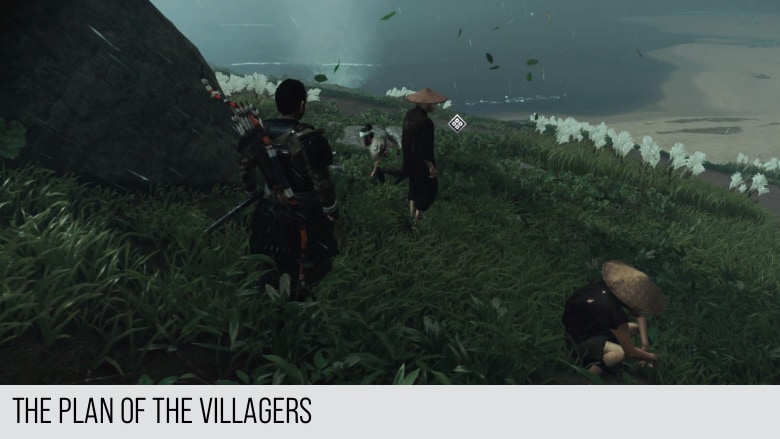 Peasant: My lord... we're going into Azamo Bay! Help us fight!
Jin: You'll endanger everyone inside if you start a fight.
Peasant: The Mongols are starving and beating our elders. Punishing them for a prisoner who escaped.
Jin: Your elders had nothing to do with that. Where are they being held?
Peasant: One's near the shrine. We think the other two are in the houses.
Jin: How were you planning to get in? The gates are sealed shut.
Peasant: There's an opening in the fence by the main gate. We used it as children to sneak out.
Jin: I'll use it to sneak in. Stay out of sight until I've opened all the gates.
Peasant: Thank you, my lord.
Enter Azamo Bay through the Fence Opening
You will find this fence opening just a few steps from the left side of the gate.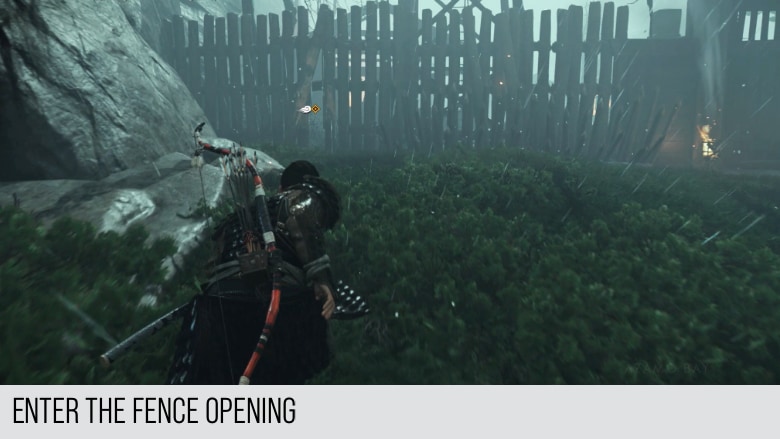 Once you enter the fence, you will have the following quest objectives. This tale has these objectives as Azamo Bay is a Mongol Territory, and all liberation quests have such format.
Free villagers from the cages (0/3)
Kill the Mongol leaders (0/3)
Free the village elders (0/3)
Open the village gates (0/3)
These objectives can be completed in any sequence.
Free Villagers from the Cages
Kill the Mongol Leaders
You will find the first Mongol leader near the same building that Yuna and you used during the first entry to Azamo Bay. That part of the quest is scripted, so it was unmissable. This is that same building.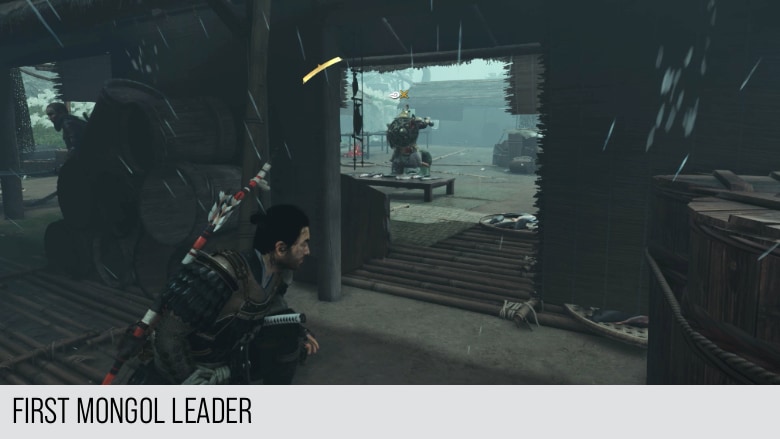 Here is the same building from the earlier quest.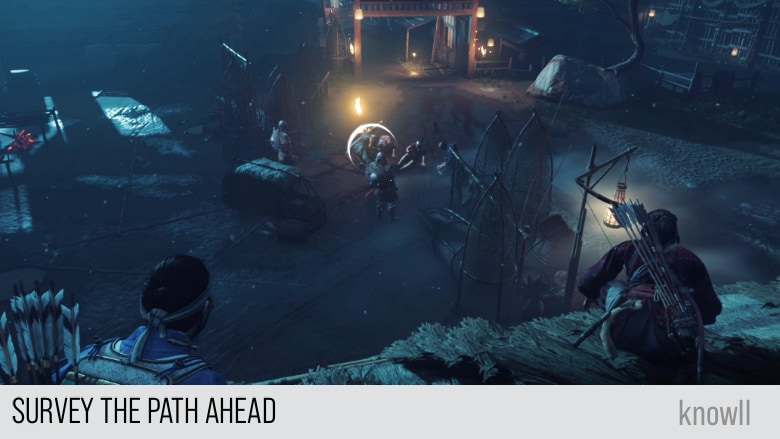 Go ahead and defeat the first Mongol leader.
Free the Village Elders
Open the Village Gates
You will find the first gate just next to the fence you entered at the start of the quest.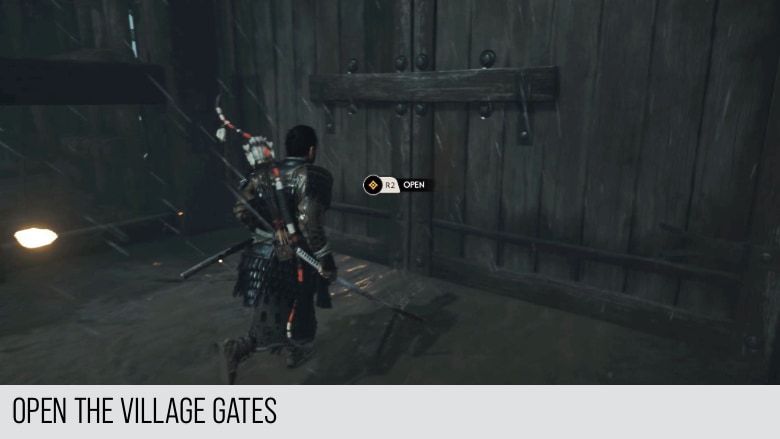 Look for the Mongol Leader
Raise the Village Banners