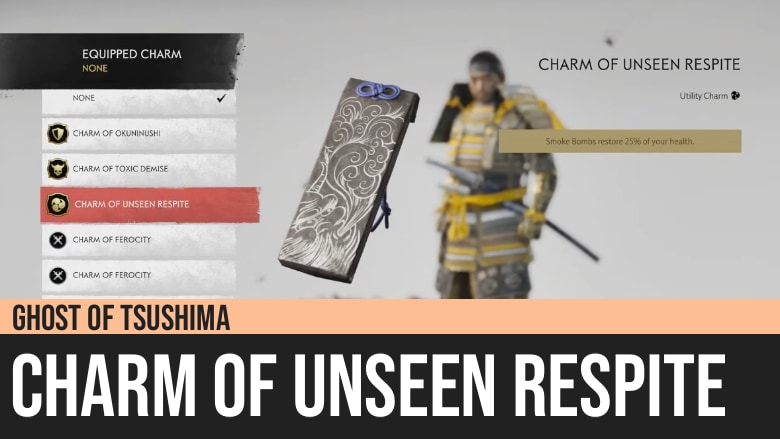 Ghost of Tsushima: Charm of Unseen Respite
Charm of Unseen Respite is an Omamori charm that enables smoke bombs to restore 25% of your health.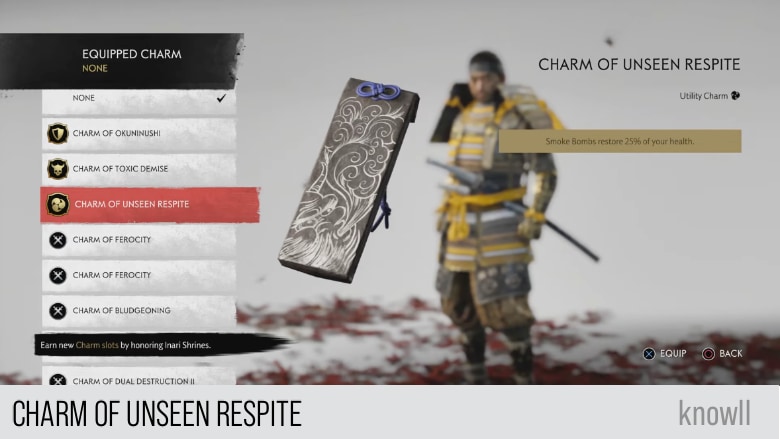 Smoke Bombs
Smoke bombs allow you to confuse an enemy that has seen you from a distance. It open leaves them for an attack.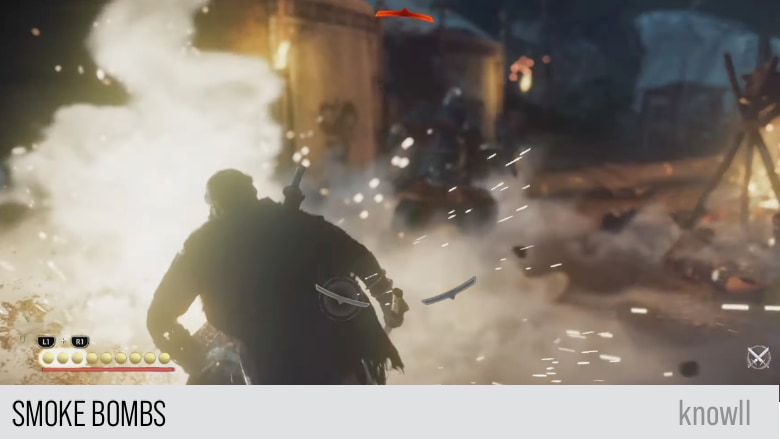 By supporting us on Patreon, you help us in production and content creation.