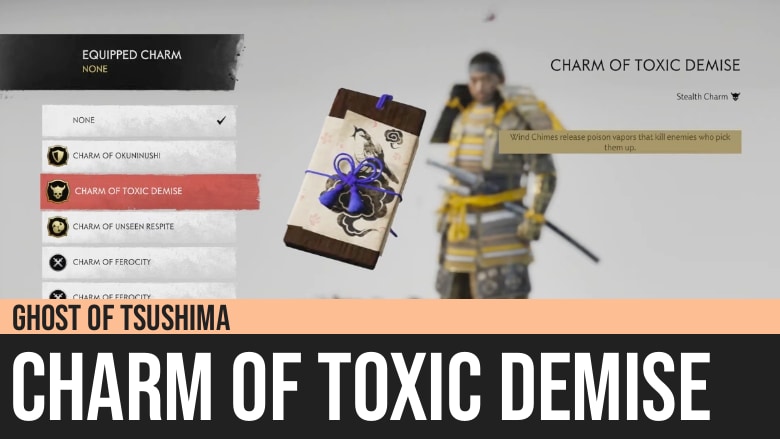 Ghost of Tsushima: Charm of Toxic Demise
Charm of Toxic Demise is an Omamori charm that enables wind chimes to release poison vapors that kill enemies who pick them up.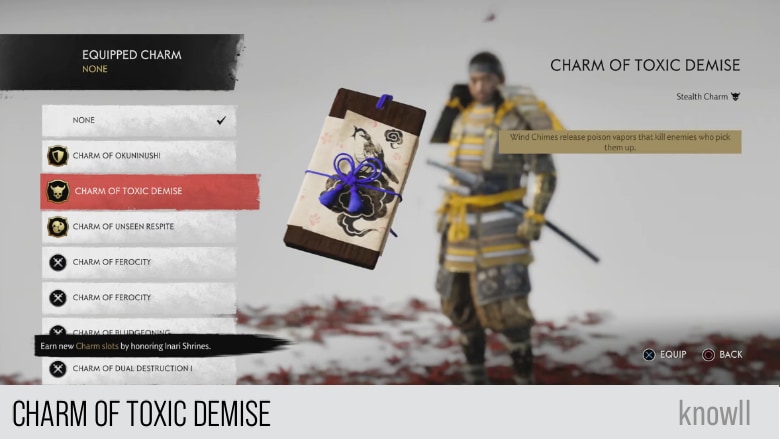 Wind Chimes
Wind Chimes are used for distracting enemies, useful for assassinations.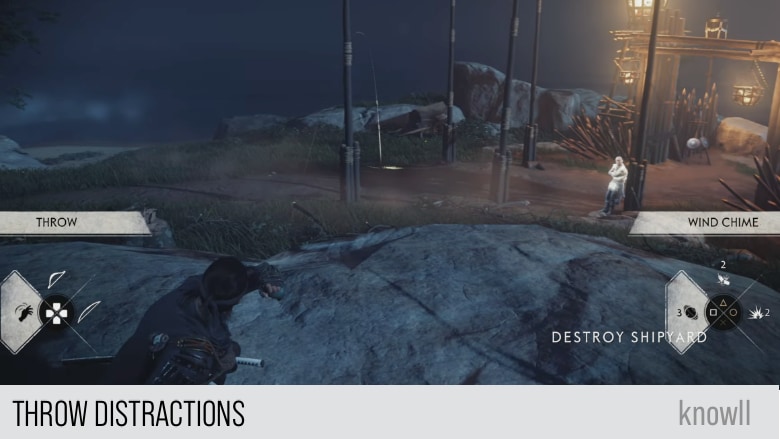 A wind chime will create vibrations in the air that can enable you to sneak into the enemies' backs.