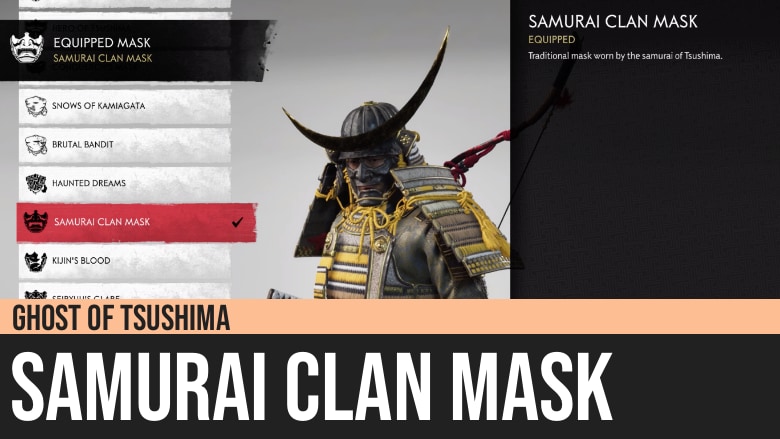 Ghost of Tsushima: Samurai Clan Mask
Ghost of Tsushima's Samurai Clan Mask is a mask described as "Traditional mask worn by the samurai of Tsushima." The mask comes as part of the Samurai Clan Armor set which can be acquired through the quest The Tale of Lady Masako.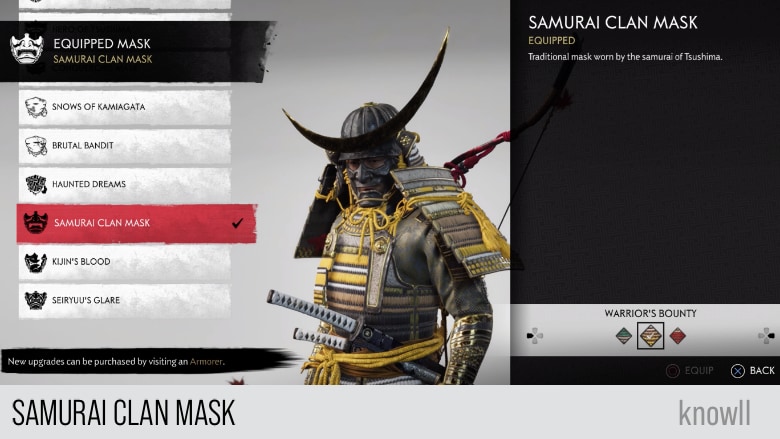 Acquiring Samurai Clan Mask
Samurai Clan Armor I
Though the mask is part of the full armor set, it will not show right away. You need to upgrade the armor twice for you to acquire the mask.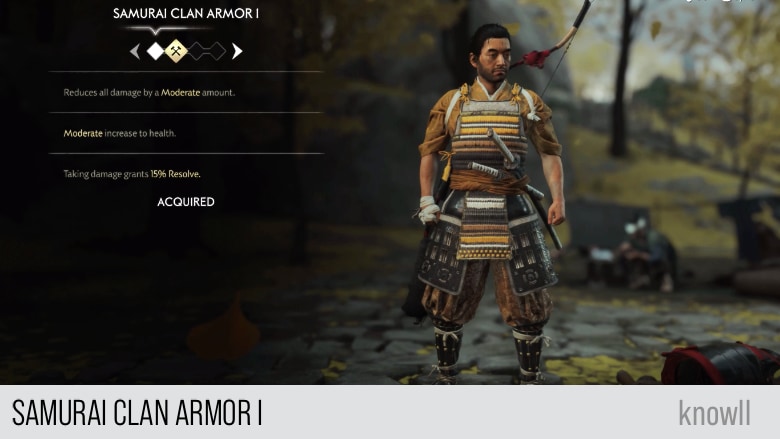 Samurai Clan Armor III
The mask is not part of the Armor I or Armor II versions. You will get it at the Armor III upgrade.
Samurai Clan Armor III upgrade costs:
500 Supplies
20 Linen
10 Leather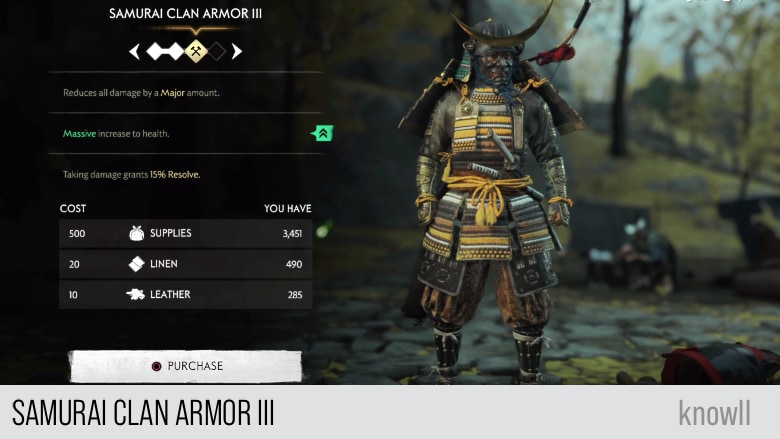 Visit our Ghost of Tsushima 100% Walkthrough to get more details.