Ghost of Tsushima: Father's Flute
Ghost of Tsushima's Father's Flute is a key item in the tale The River Children, wherein Jin helped a woman named Shino search for her father. The flute was one of the properties of the father who has been robbed by bandits.
It has the following content:
A simple handcrafted flute stolen by bandits from Shino's father.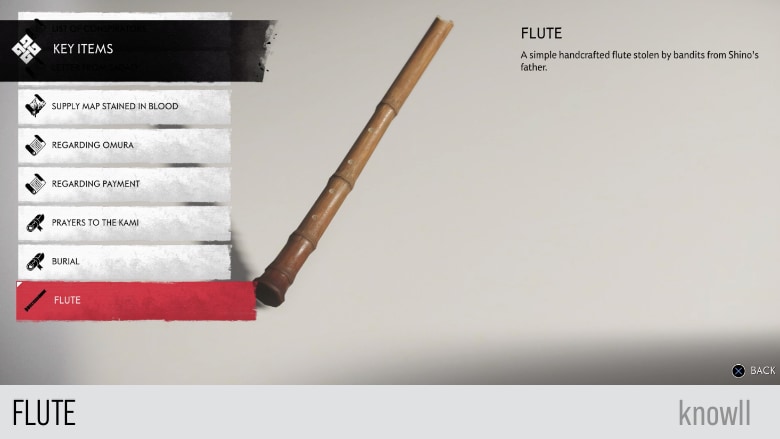 Visit our Ghost of Tsushima 100% Walkthrough to get more details.