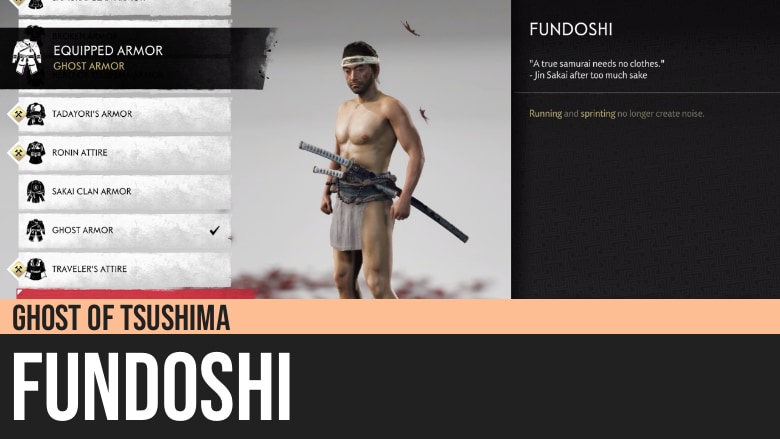 Ghost of Tsushima: Fundoshi
Ghost of Tsushima's Fundoshi is the armor rewarded to players who complete all of the Hot Springs in the game. It gives the bonus in which running and sprinting no longer create noise.
A true samurai needs no clothes - Jin Sakai after too much sake.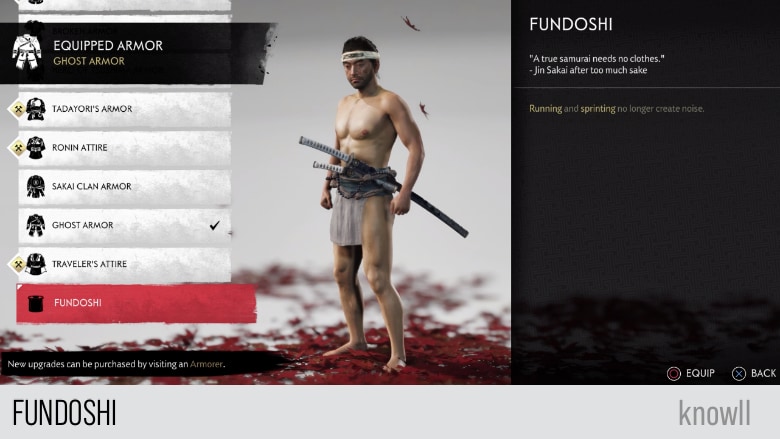 There are 18 discoverable Hot Springs in the game. You can view our Hotsprings Guide to find them all.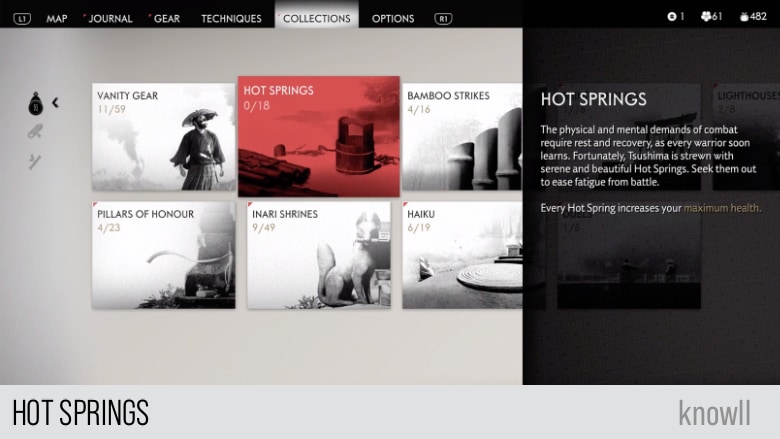 You can access the armor sets via the Outfit menu.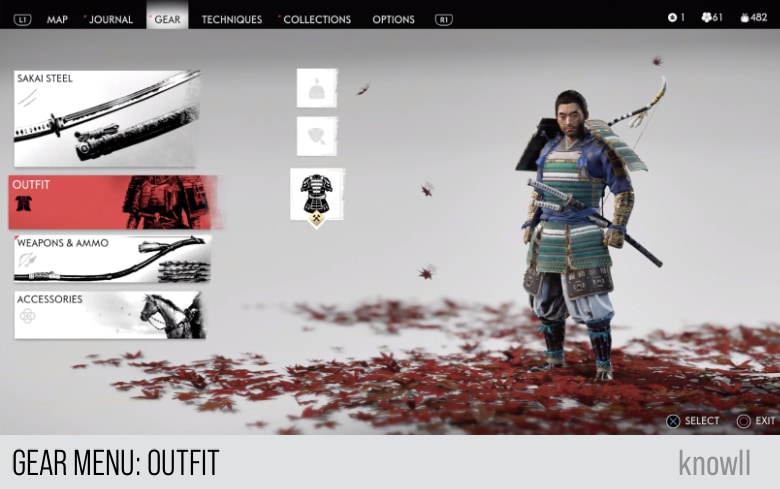 Visit our Ghost of Tsushima 100% Walkthrough to get more details.