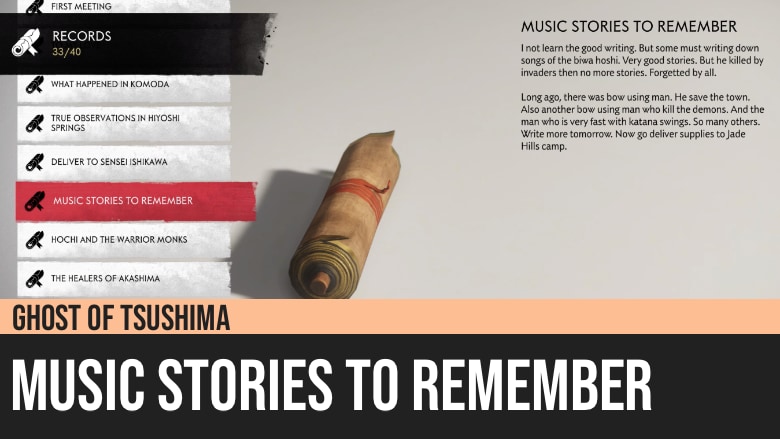 Ghost of Tsushima: Music Stories to Remember
Ghost of Tsushima's Music Stories to Remember is a Record found in Hiyoshi Springs in which a person narrates the stories of all the mythical defenders of the island.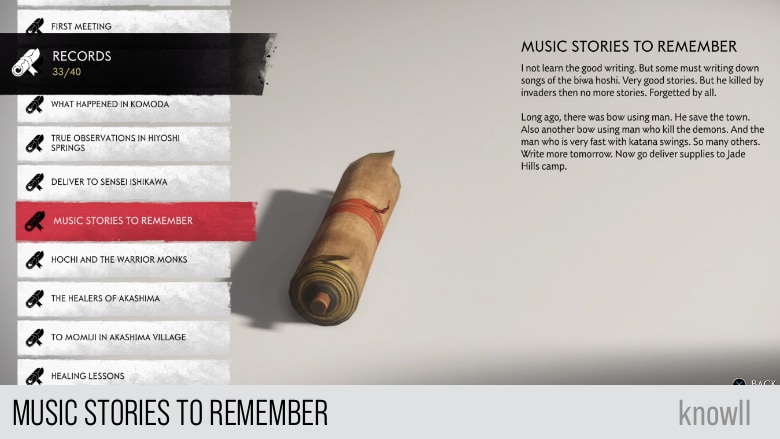 Music Stories to Remember Record Content
I not learn the good writing. But some must writing down songs of the biwa hoshi. Very good stories. But he killed by invaders then no more stories. Forgetted by all.
Long ago, there was bow using man. He save the town. Also another bow using man who kill the demons. And the man who is very fast with katana swings. So many others. Write more tomorrow. Now go deliver supplies to Jade Hills camp.
Music Stories to Remember Map and Location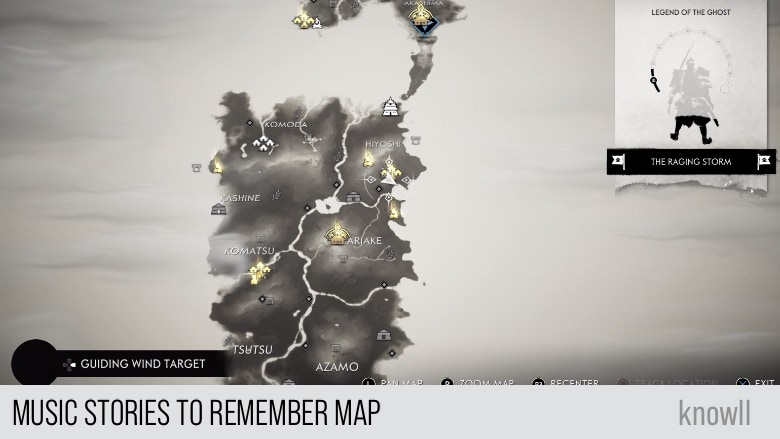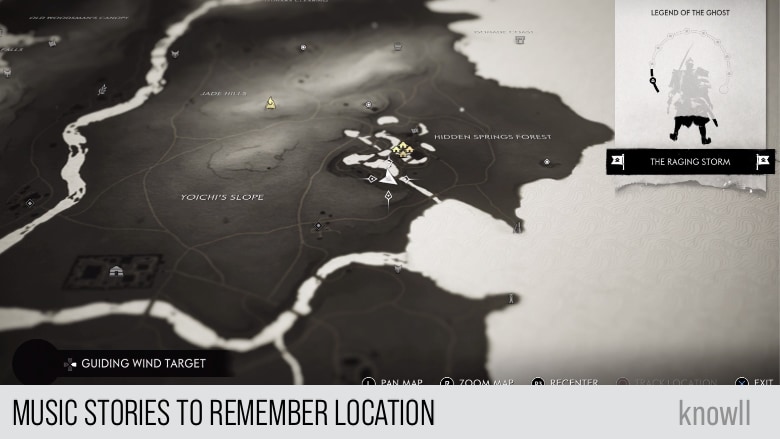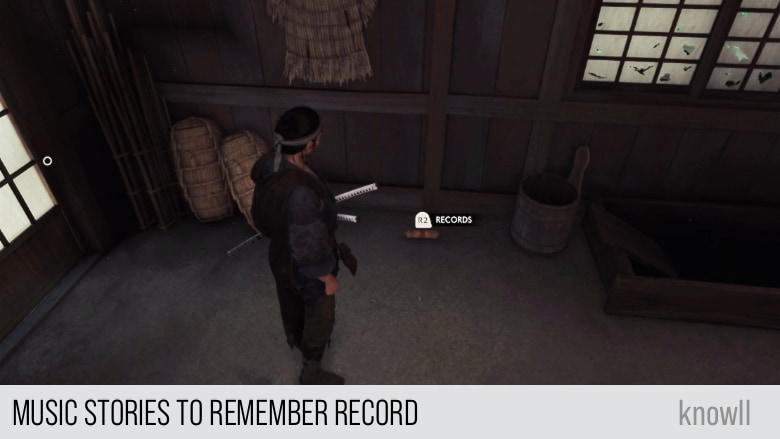 Where is the Building?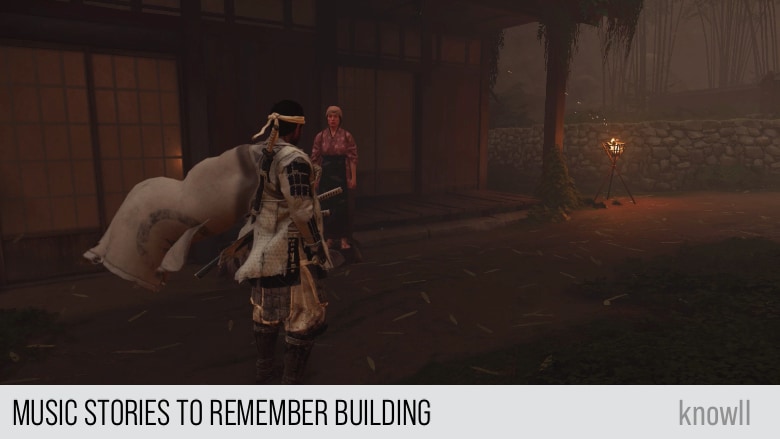 Visit our Ghost of Tsushima 100% Walkthrough to get more details.