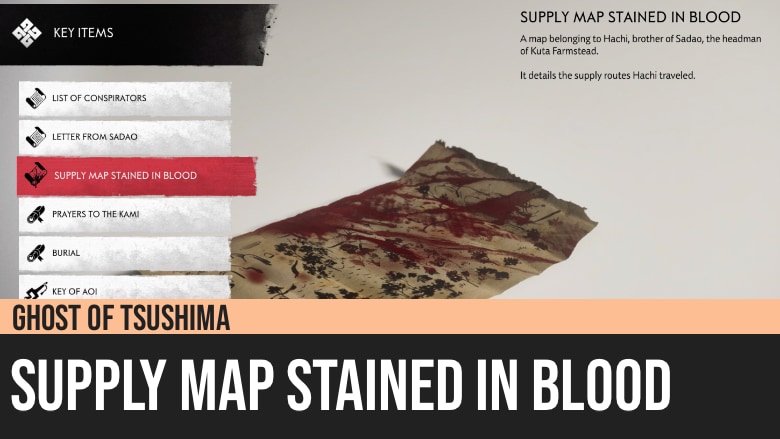 Ghost of Tsushima: Supply Map Stained in Blood
Ghost of Tsushima's Supply Map Stained in Blood is a piece of evidence used for tracking the murderers of Lady Masako's family. It is one of the key items in the game, items of special significance found during your travels in the world of Tsushima.
A map belonging to Hachi, brother of Sadao, the headman of Kuta Farmstead.
It details the supply routes Hachi traveled.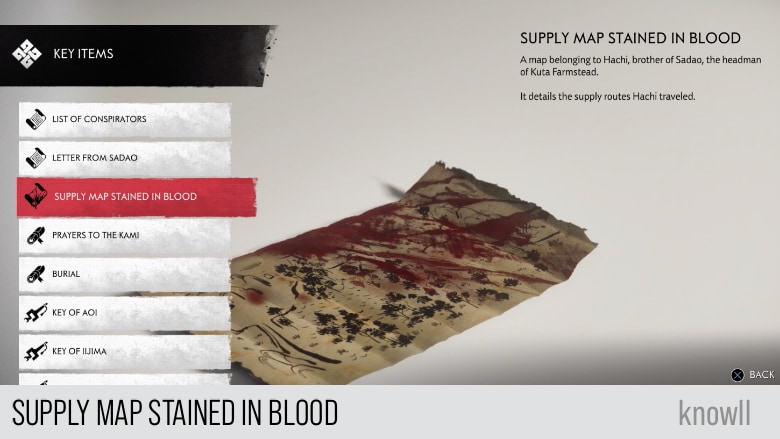 Visit our Ghost of Tsushima 100% Walkthrough to get more details.