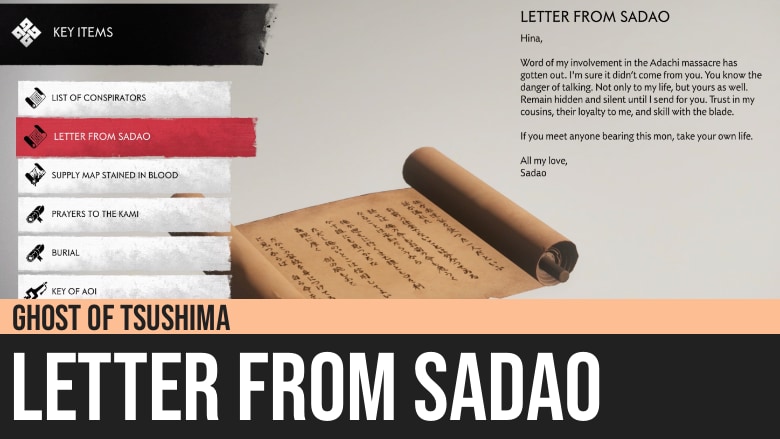 Ghost of Tsushima: Letter from Sadao
Ghost of Tsushima's Letter from Sadao is a piece of evidence used for tracking the murderers of Lady Masako's family. It is one of the key items in the game, items of special significance found during your travels in the world of Tsushima.
It has the following content:
Hina,

Word of my involvement in the Adachi massacre has gotten out. I'm sure it didn't come from you. You know the danger of talking. Not only to my life, but yours as well. Remain hidden and silent until I send for you. Trust in my cousins, their loyalty to me, and skill with the blade.

If you meet anyone bearing this mon, take your own life.

All my love,
Sadao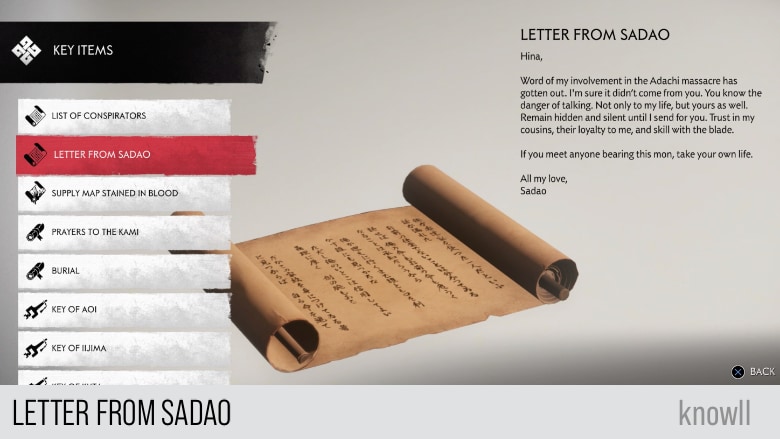 Visit our Ghost of Tsushima 100% Walkthrough to get more details.