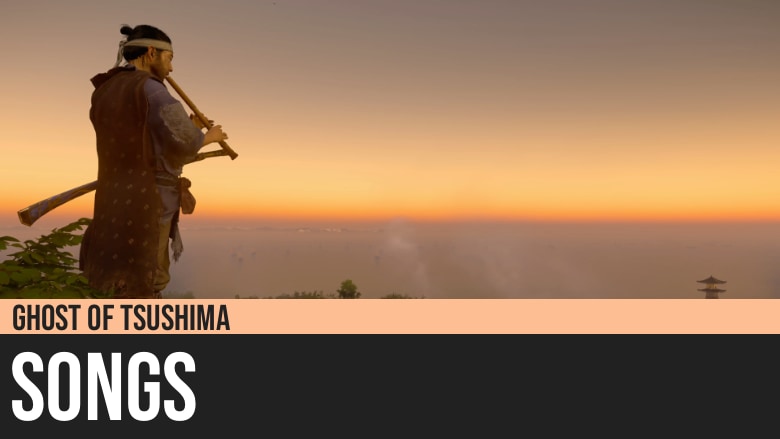 Ghost of Tsushima: Songs
Ghost of Tsushima's Songs are an accessory you can equip to your flute and can be played by swiping left on the touchpad of your controller.
The melodies enable you to change the weather of the game, depending on the song you select.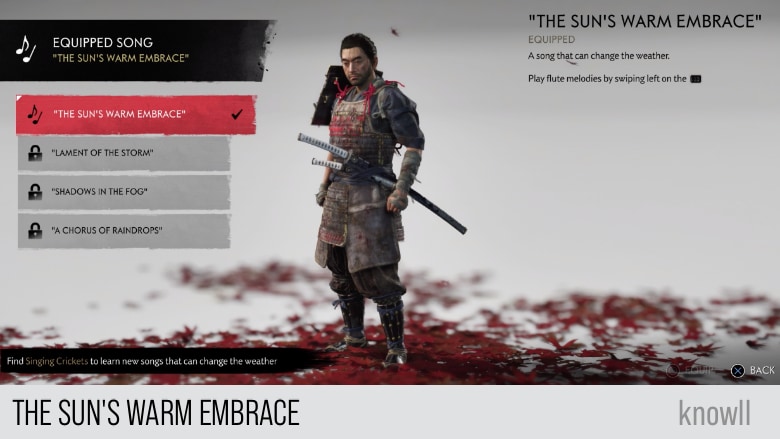 You unlock the songs by collecting Singing Crickets.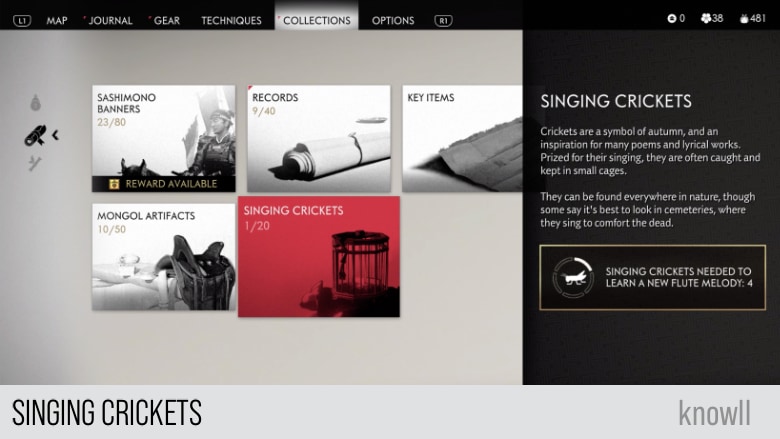 Ghost of Tsushima Songs List
There is a total of 4 songs you can acquire in the game.
Visit our Ghost of Tsushima 100% Walkthrough to get more details.