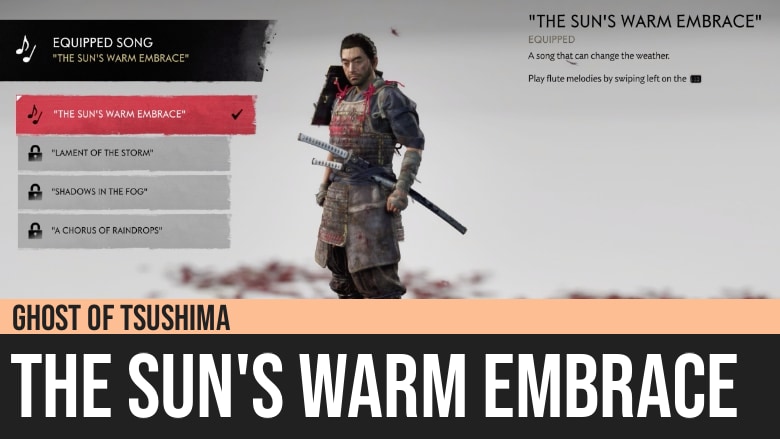 Ghost of Tsushima: The Sun's Warm Embrace
Ghost of Tsushima's The Sun's Warm Embrace is the default song available to Jin for his flute melodies. It is described as a song that can change the weather.
You can play the flute melodies by swiping left on the touchpad.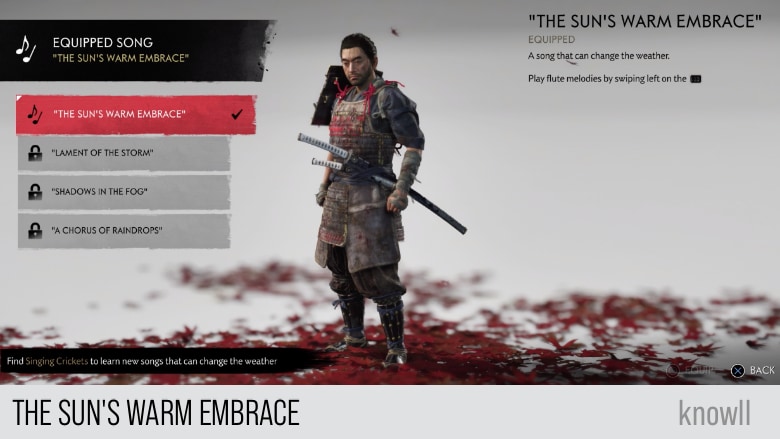 Visit our Ghost of Tsushima 100% Walkthrough to get more details.