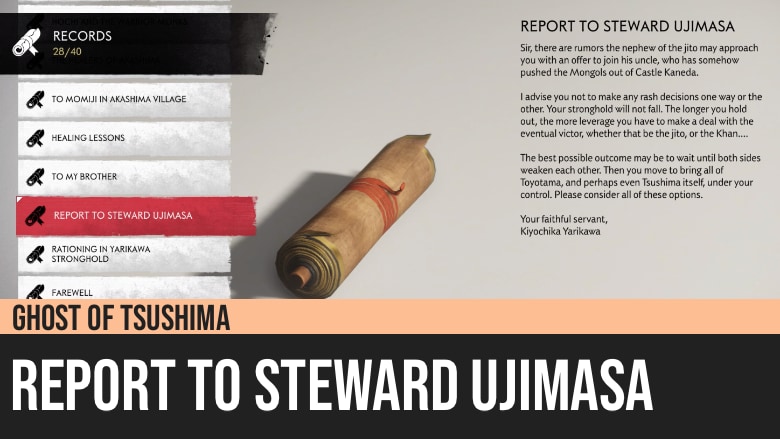 Ghost of Tsushima: Report to Steward Ujimasa
Ghost of Tsushima's Report to Steward Ujimasa is a Record found in Yarikawa Stronghold in which Kiyochika Yarikawa tries to convince Steward Ujimasa to not accept the offer for an alliance of Jin Sakai.
He also advises the steward to stay neutral and wait as long as possible until both parties are weakened and an opportunity opens up for Yarikawa to ascend in power.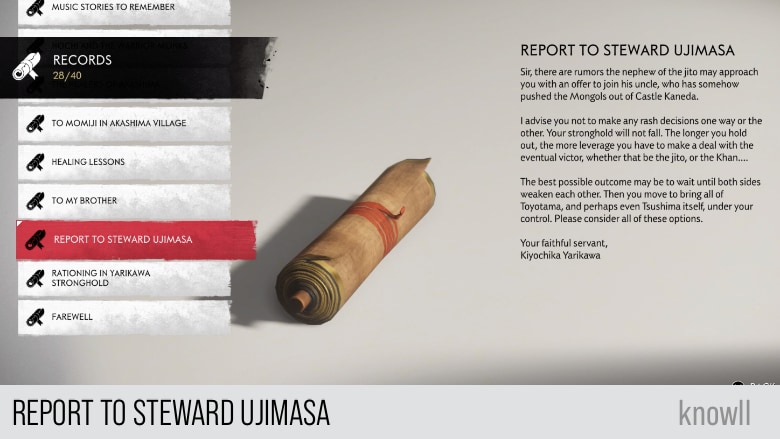 Report to Steward Ujimasa Record Content
Sir, there are rumors the nephew of the jito may approach you with an offer to join his uncle, who has somehow pushed the Mongols out of Castle Kaneda.
I advise you not to make any rash decisions one way or the other. Your stronghold will not fall. The longer you hold out, the more leverage you have to make a deal with the eventual victor, whether that be the jito, or the Khan...
The best possible outcome may be to wait until both sides weaken each other. Then you move to bring all of Toyotama, and perhaps even Tsushima itself, under your control. Please consider all of these options.
Your faithful servant,
Kiyochika Yarikawa
Report to Steward Ujimasa Map and Location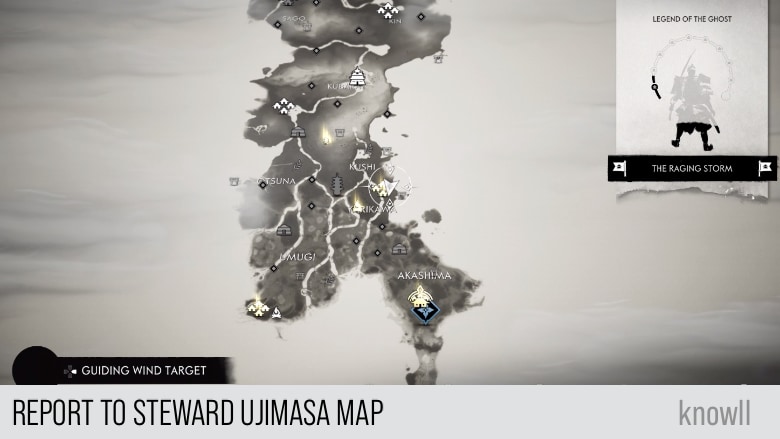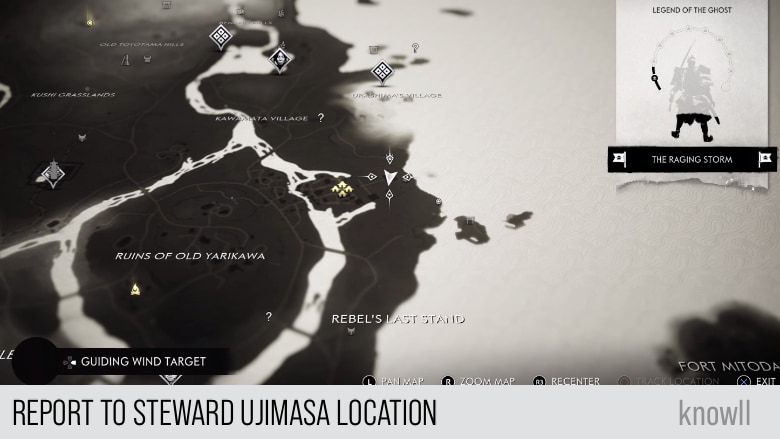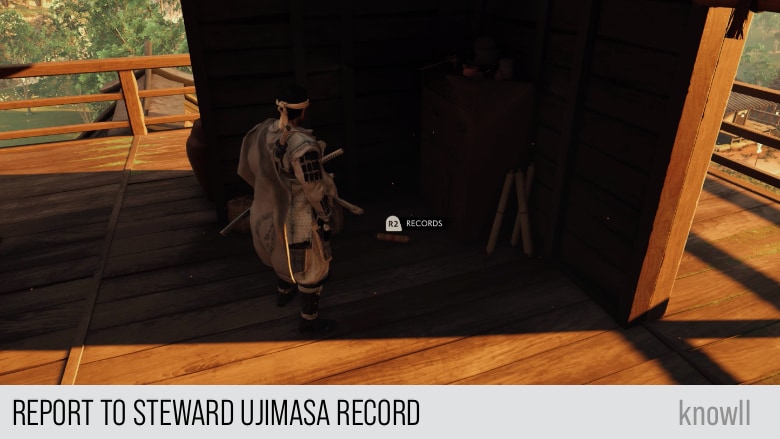 Where is the Building?
This building is easy to find. It is the same building that Jin and Yuna drink sake and talk about themselves just a day before the battle in the gates of Yarikawa.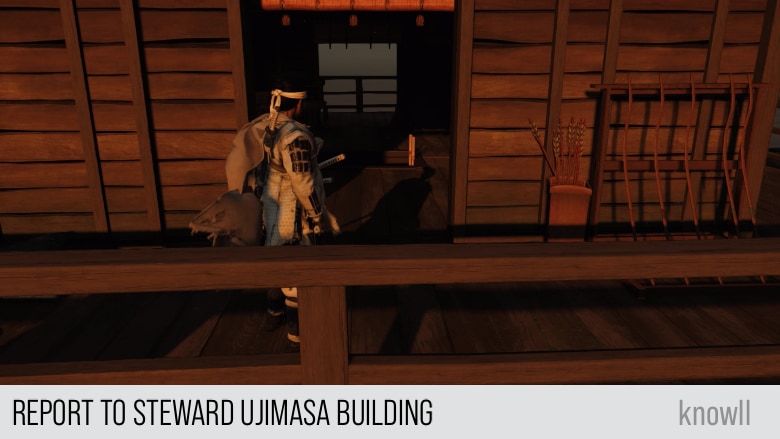 Visit our Ghost of Tsushima 100% Walkthrough to get more details.