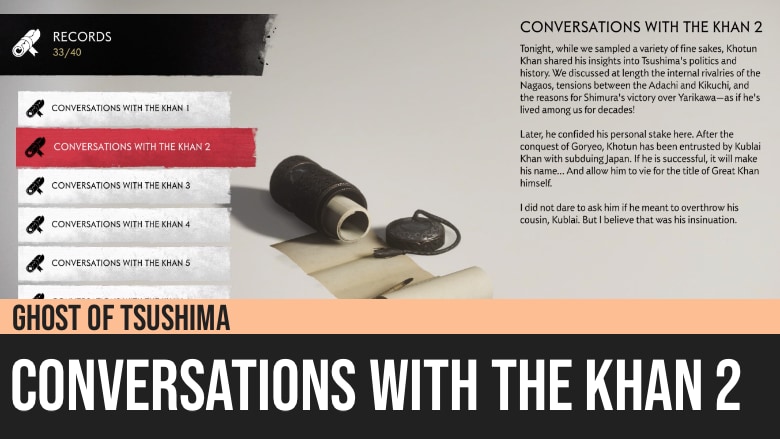 Ghost of Tsushima: Conversations with the Khan 2
Ghost of Tsushima's Conversations with the Khan 2 is a Record found in the Shipyard in Yagata Forest in which a monk shares his admiration for the political acumen and insights of Khotun Khan.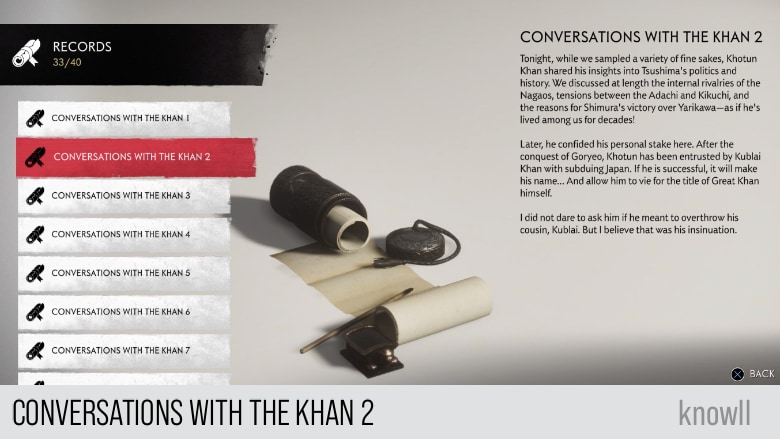 Conversations with the Khan 2 Record Content
Tonight, while we sampled a variety of fine sakes, Khotun Khan shared his insights into Tsushima's politics and history. We discussed at length the internal rivalries of the Nagaos, tensions between the Adachi and Kikuchi, and the reasons for Shimura's victory over Yarikawa - as if he's lived among us for decades!
Later, he confided his personal stake here. After the conquest of Goryeo, Khotun has been entrusted by Kublai Khan with subduing Japan. If he is successful, it will make his name... And allow him to view for the title of Great Khan himself.
I did not dare to ask him if he meant to overthrow his cousin, Kublai. But I believe that was his insinuation.
Conversations with the Khan 2 Map and Location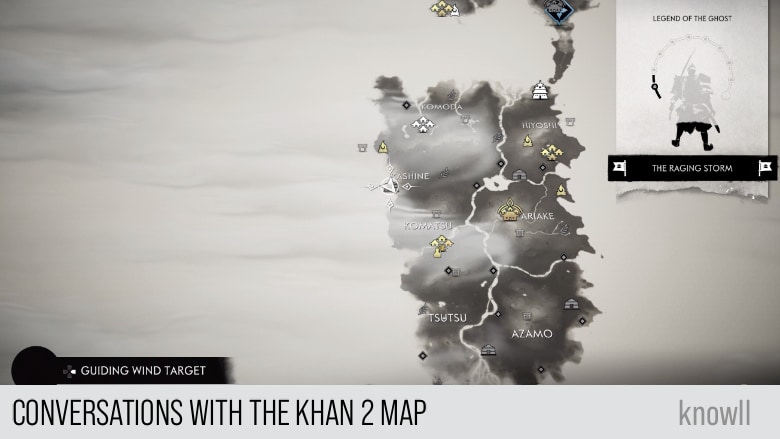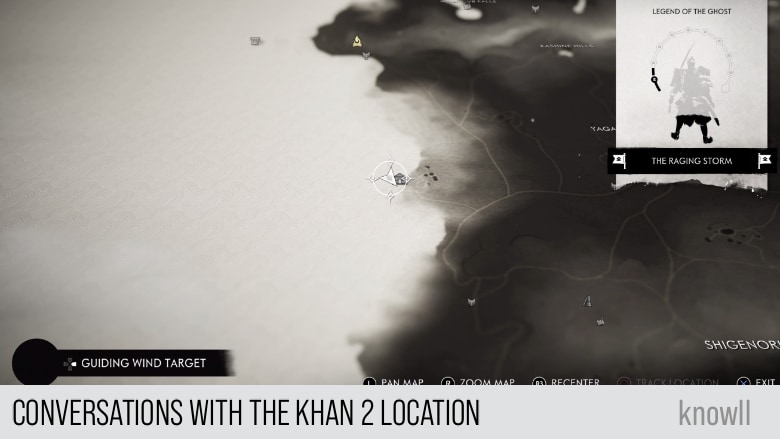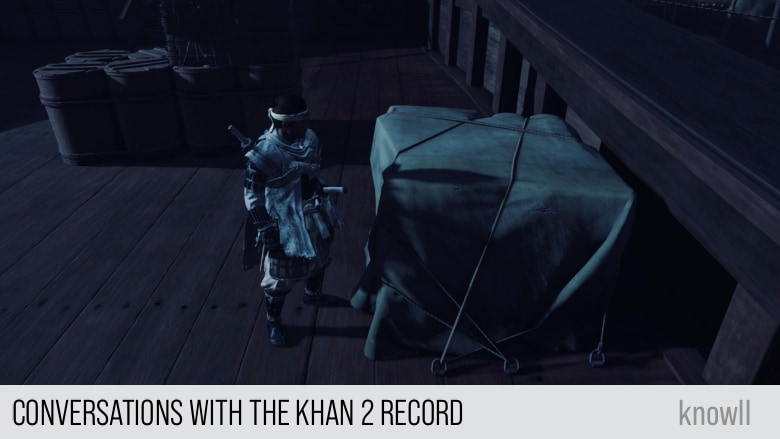 Visit our Ghost of Tsushima 100% Walkthrough to get more details.