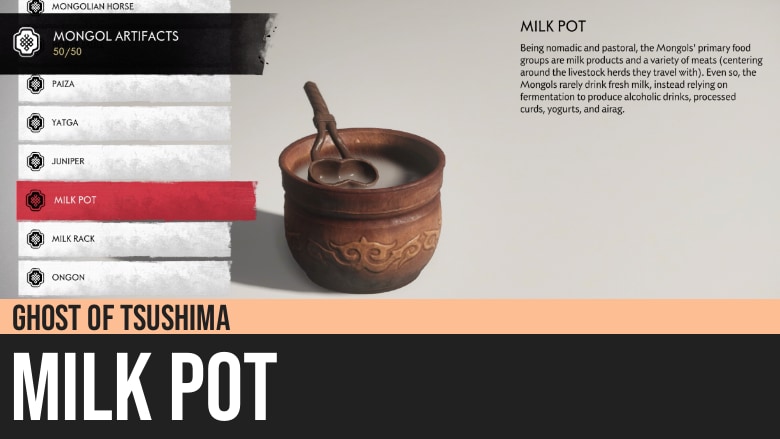 Ghost of Tsushima: Milk Pot
Ghost of Tsushima's Milk Pot is a Mongol Artifact that you can find in an enemy camp near Stonecutters Village. A variety of Mongol Artifacts can be found in enemy forts, encampments, and dwellings across the island.
Being nomadic and pastoral, the Mongols' primary food groups are milk products and a variety of meats (centering around the livestock herds they travel with). Even so, the Mongols rarely drink fresh milk, instead relying on fermentation to produce alcoholic drinks, processed curds, yogurts, and airag.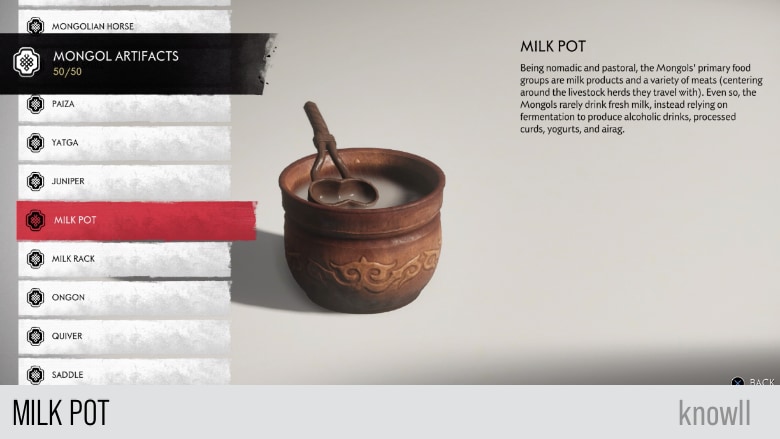 Milk Pot Map and Location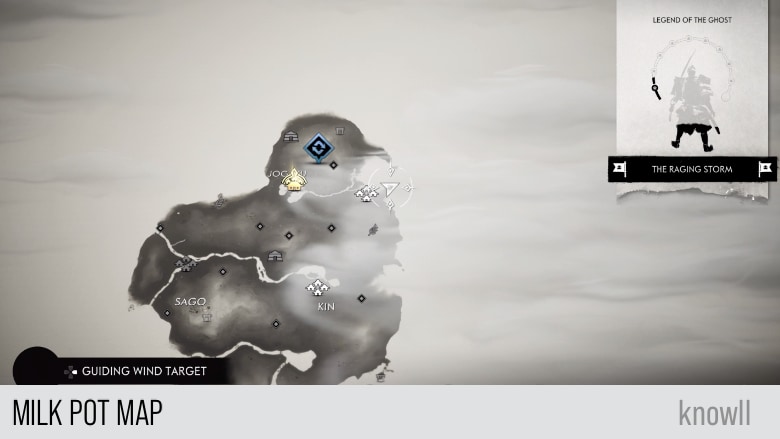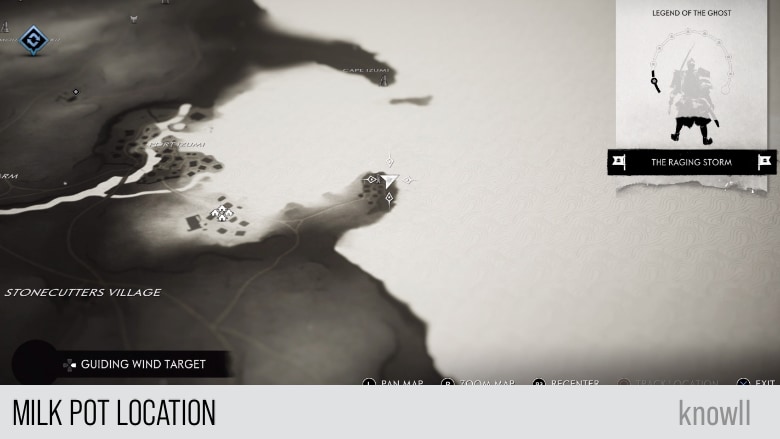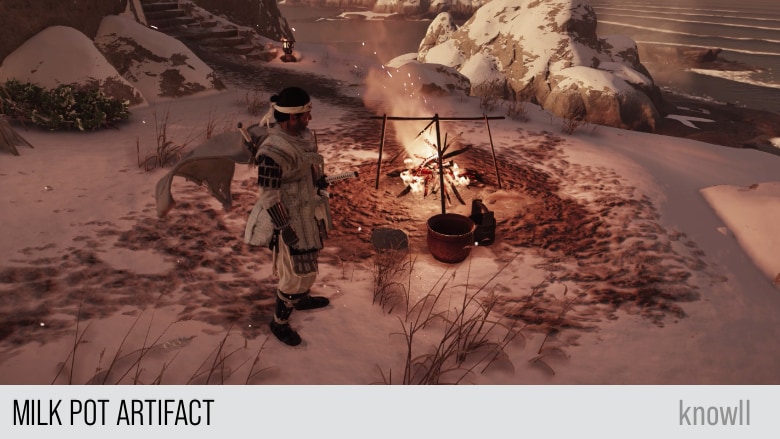 Visit our Ghost of Tsushima 100% Walkthrough to get more details.