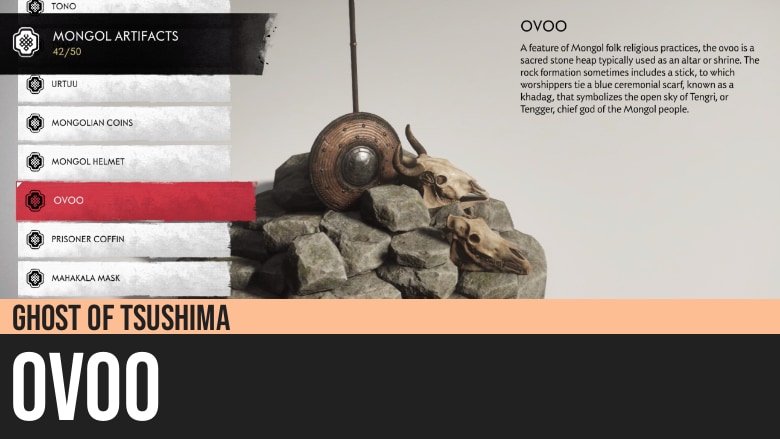 Ghost of Tsushima: Ovoo
Ghost of Tsushima's Ovoo is a Mongol Artifact that you can find in an enemy camp near Twilights Edge Overlook. A variety of Mongol Artifacts can be found in enemy forts, encampments, and dwellings across the island.
A feature of Mongol folk religious practices, the ovoo is a sacred stone heap typically used as an altar or shrine. The rock formation sometimes includes a stick, to which worshippers tie a blue ceremonial scarf, known as a khadag, that symbolizes the open sky of Tengri, or Tengger, chief god of the Mongol people.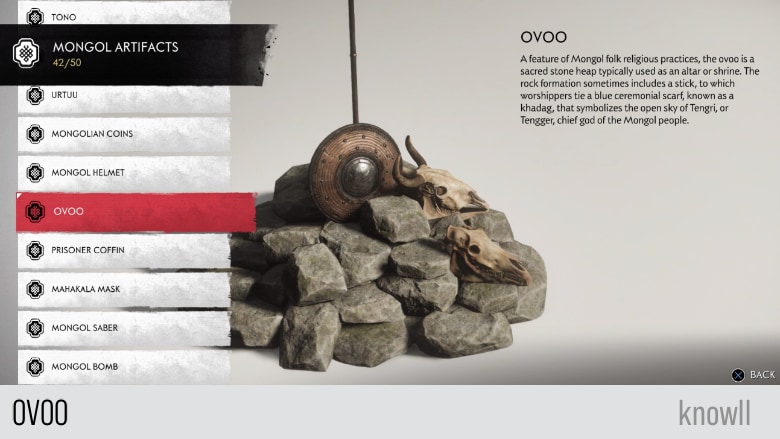 Ovoo Map and Location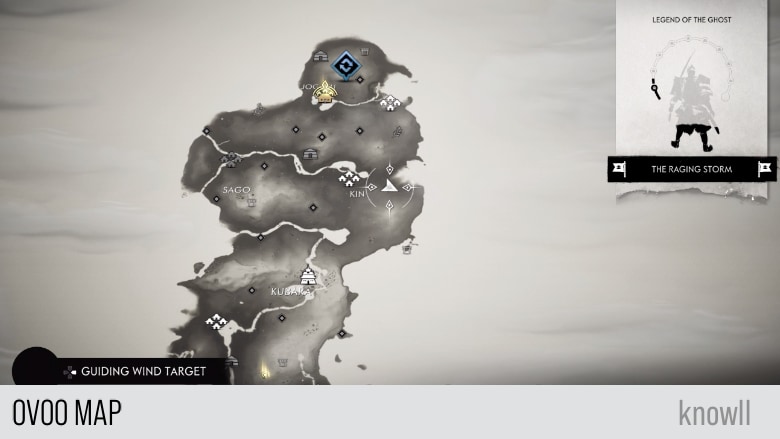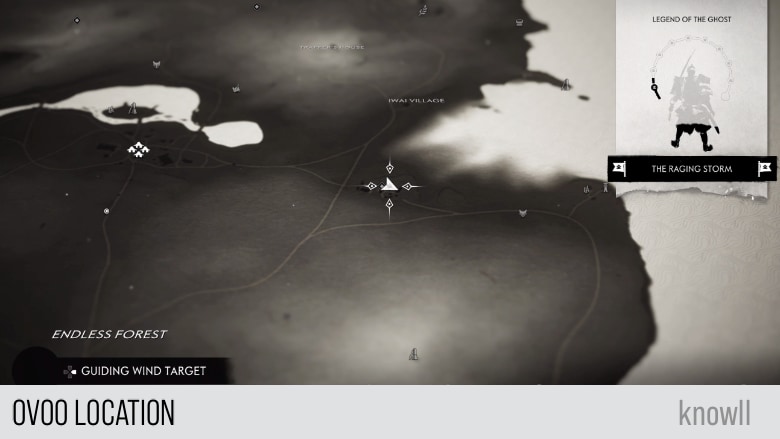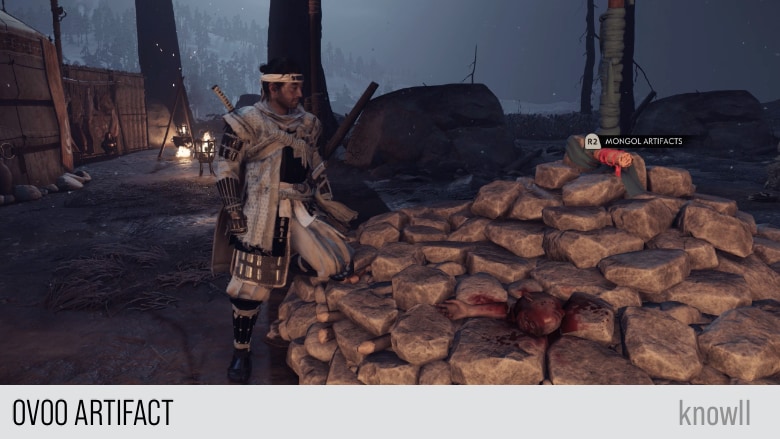 Visit our Ghost of Tsushima 100% Walkthrough to get more details.