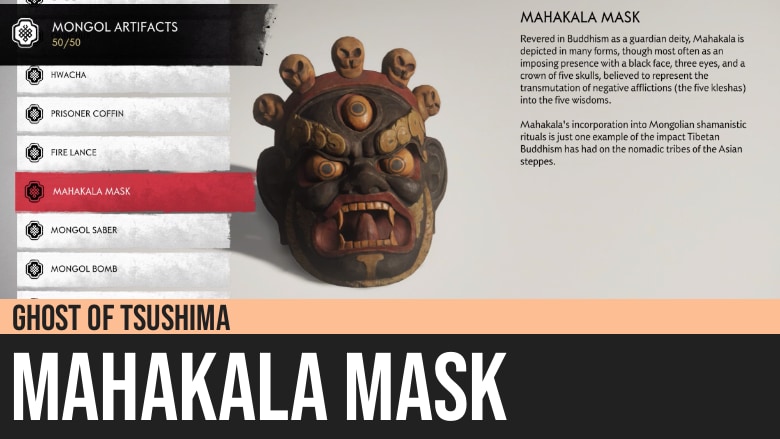 Ghost of Tsushima: Mahakala Mask
Ghost of Tsushima's Mahakala Mask is a Mongol Artifact that you can find in an enemy camp near White Falls Village. A variety of Mongol Artifacts can be found in enemy forts, encampments, and dwellings across the island.
Revered in Buddhism as a guardian deity, Mahakala is depicted in many forms, though most often as an imposing presence with a black face, three eyes, and a crown of five skulls, believed to represent the transmutation of negative afflictions (the five kleshas) into the five wisdoms.
Mahakala's incorporation into Mongolian shamanistic rituals is just one example of the impact Tibetan Buddhism has had on the nomadic tribes of the Asian steppes.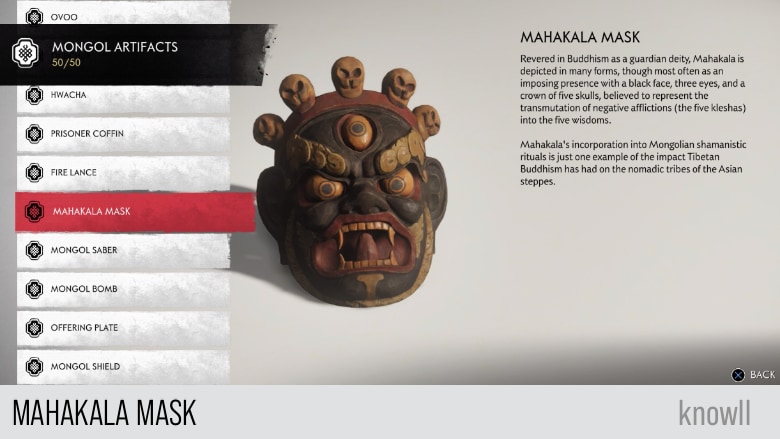 Mahakala Mask Map and Location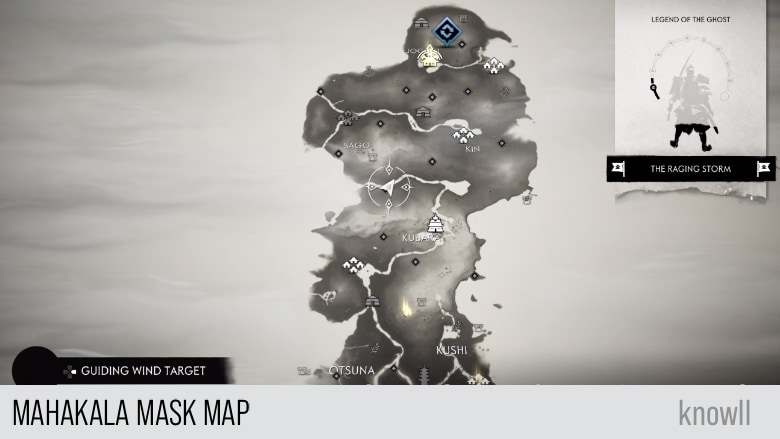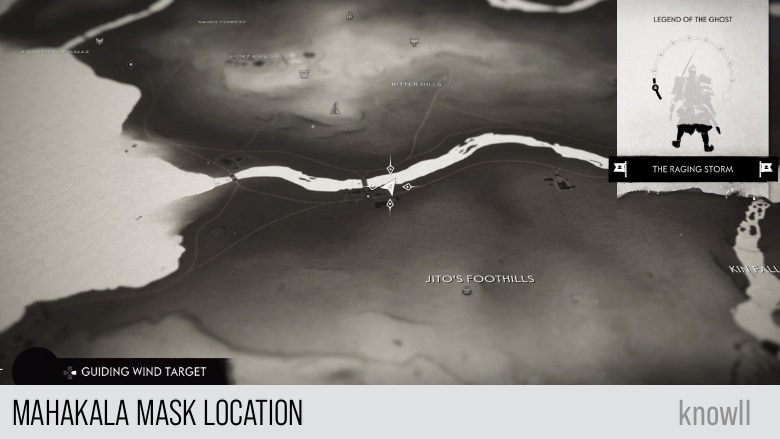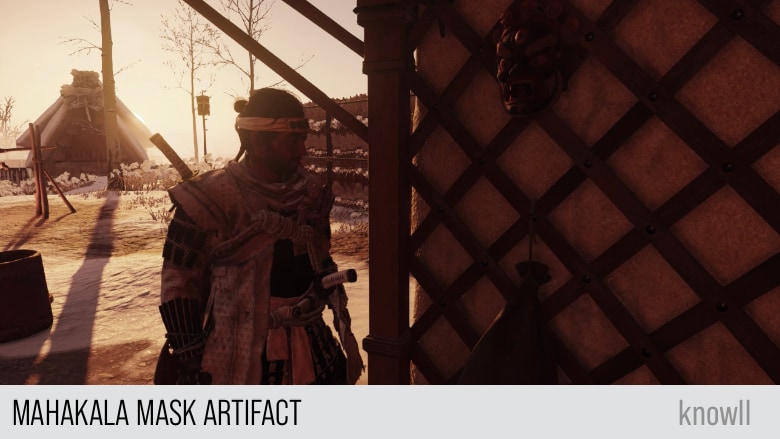 Visit our Ghost of Tsushima 100% Walkthrough to get more details.