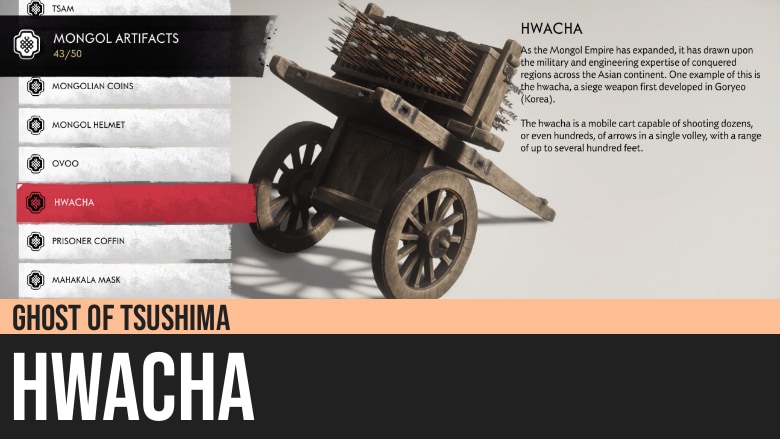 Ghost of Tsushima: Hwacha
Ghost of Tsushima's Hwacha is a Mongol Artifact that you can find in an enemy camp near Shinboku Inn. A variety of Mongol Artifacts can be found in enemy forts, encampments, and dwellings across the island.
As the Mongol Empire has expanded, it has drawn upon the military and engineering expertise of conquered regions across the Asian continent. One example of this is the hwacha, a siege weapon first developed in Goryeo (Korea).
The hwacha is a mobile cart capable of shooting dozes, or even hundreds, of arrows in a single volley, with a range of up to several hundred feet.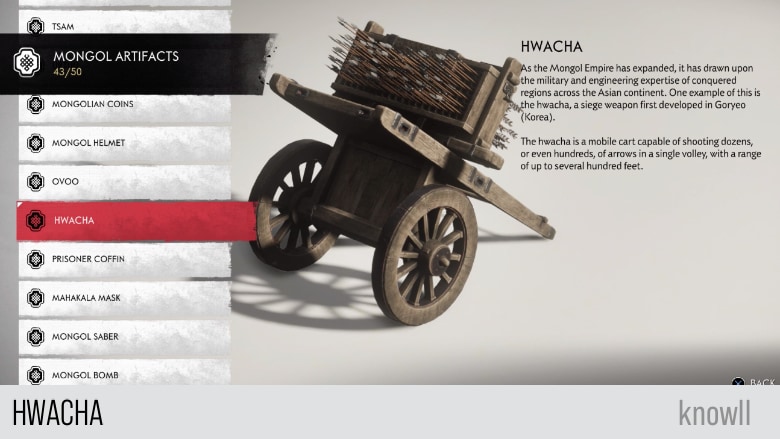 Hwacha Map and Location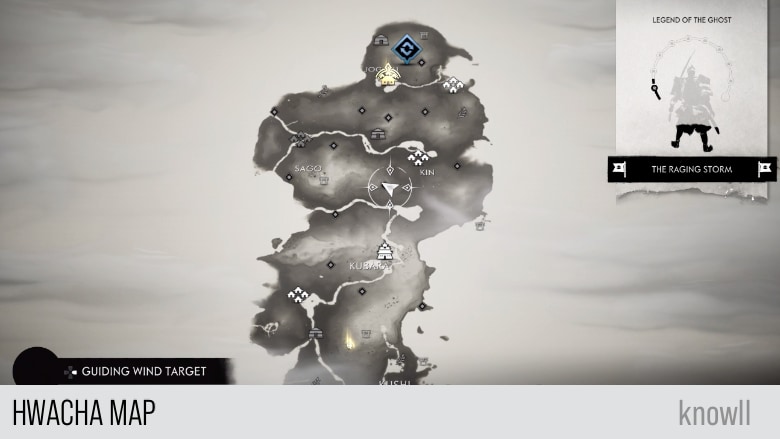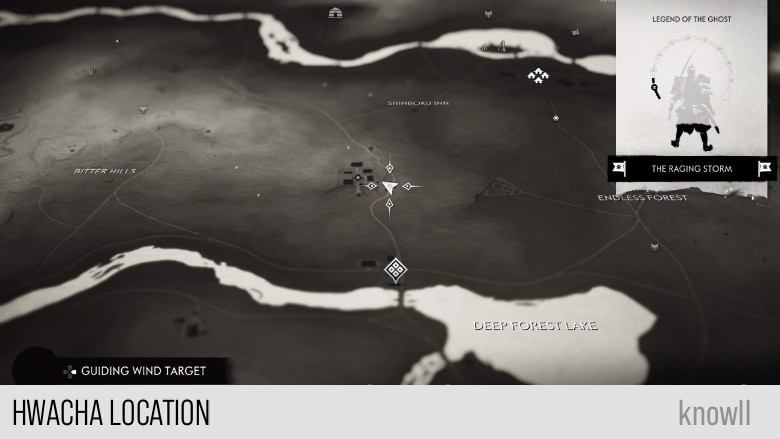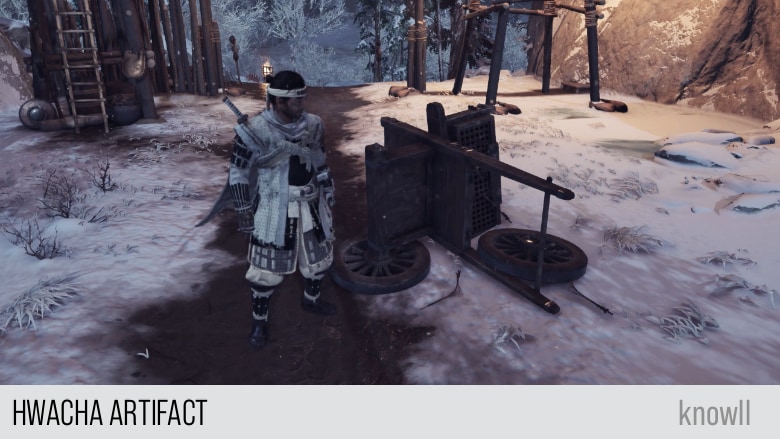 Visit our Ghost of Tsushima 100% Walkthrough to get more details.