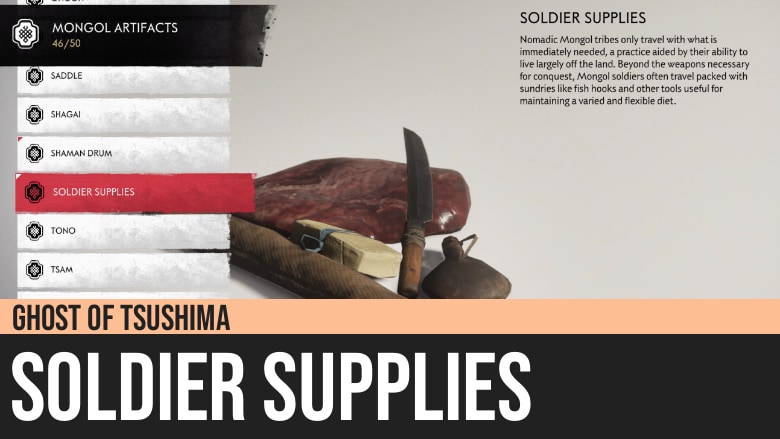 Ghost of Tsushima: Soldier Supplies
Ghost of Tsushima's Soldier Supplies is a Mongol Artifact that you can find in shipyard near Kamiagata Hills. A variety of Mongol Artifacts can be found in enemy forts, encampments, and dwellings across the island.
Nomadic Mongol tribes only travel with what is immediately needed, a practice aided by their ability to live largely off the land. Beyond the weapons necessary for conquest, Mongol soldiers often travel packed with sundries like fish hooks and other tools useful for maintaining a varied and flexible diet.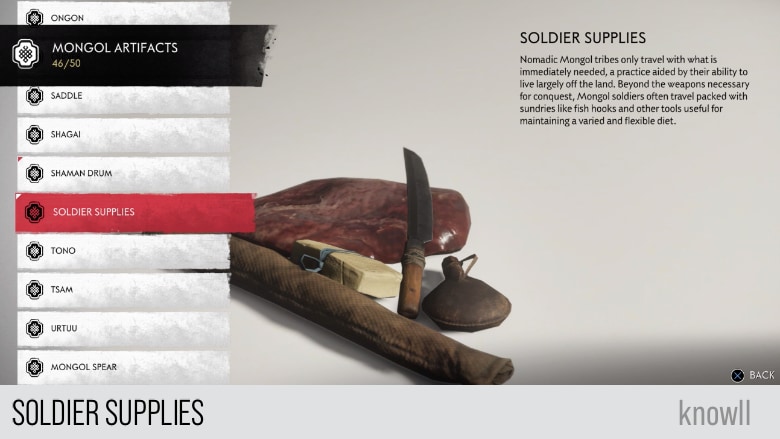 Soldier Supplies Map and Location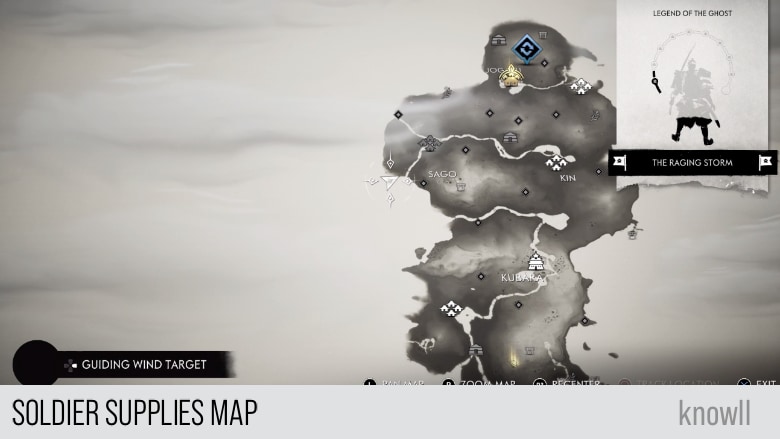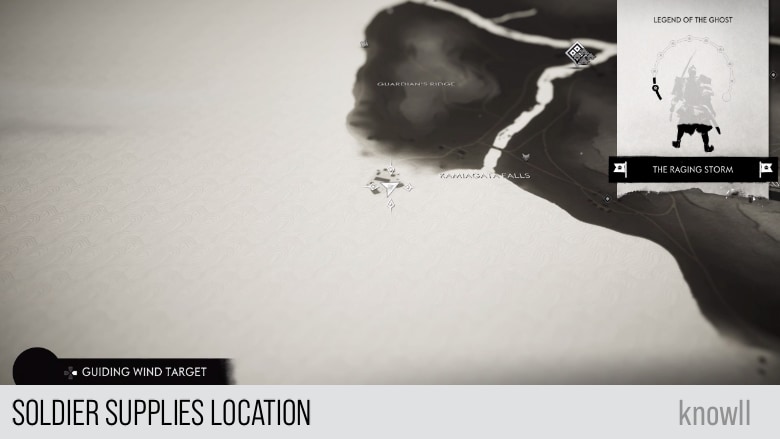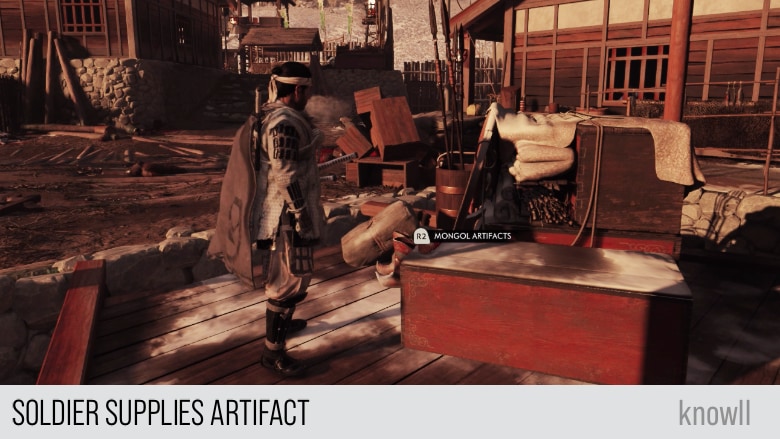 Visit our Ghost of Tsushima 100% Walkthrough to get more details.