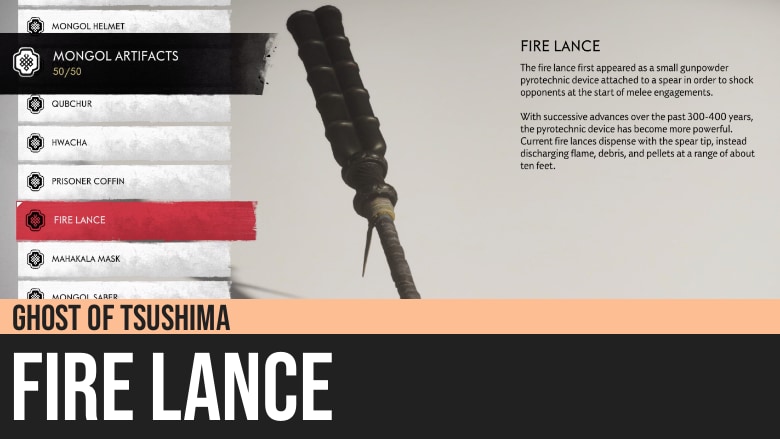 Ghost of Tsushima: Fire Lance
Ghost of Tsushima's Fire Lance is a Mongol Artifact that you can find in an enemy camp near Silk Farm. A variety of Mongol Artifacts can be found in enemy forts, encampments, and dwellings across the island.
The fire lance first appeared as a small gunpowder pyrotechnic device attached to a spear in order to shock at the start of melee engagements.
With successive advances over the past 300-400 years, the pyrotechnic device has become more powerful. Current fire lances dispense with the spear tip, instead discharging flame, debris, and pellets at a range about ten feet.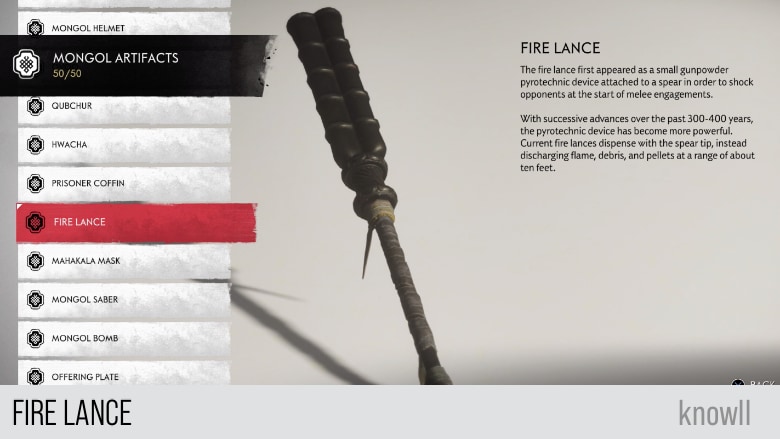 Fire Lance Map and Location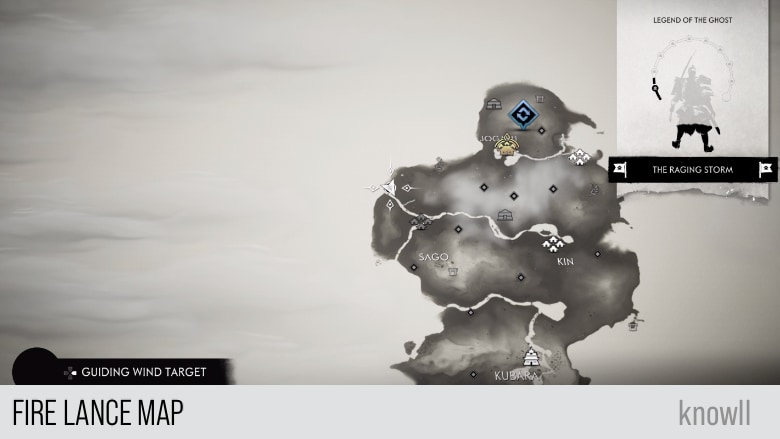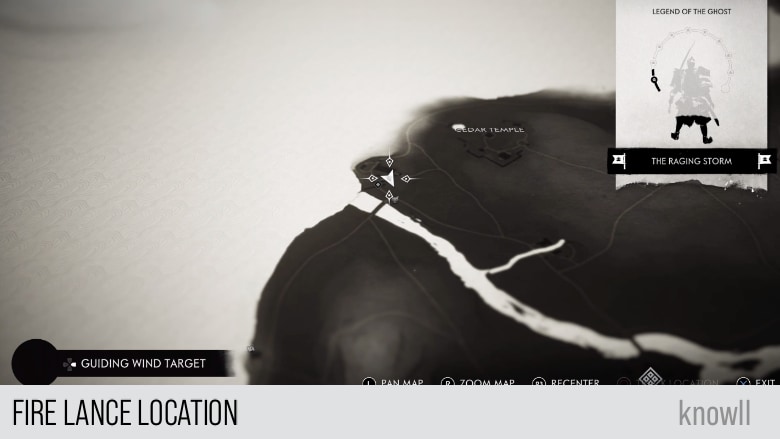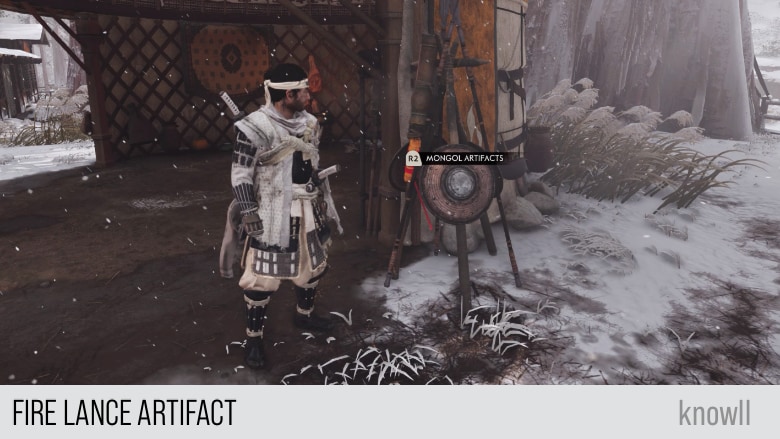 Visit our Ghost of Tsushima 100% Walkthrough to get more details.