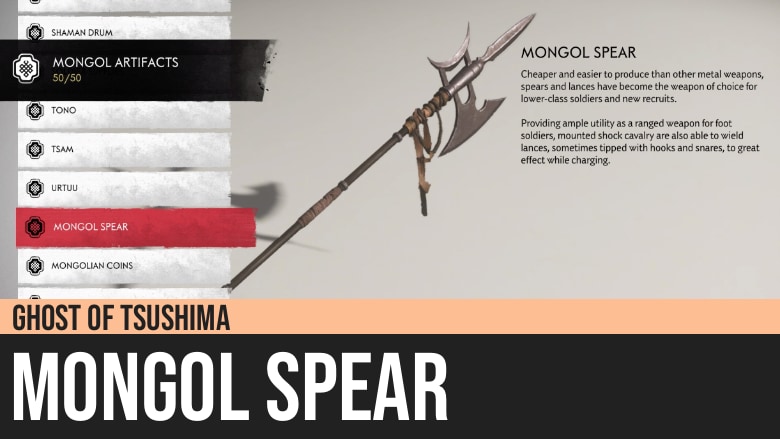 Ghost of Tsushima: Mongol Spear
Ghost of Tsushima's Mongol Spear is a Mongol Artifact that you can find in an enemy camp near Frozen Overlook. A variety of Mongol Artifacts can be found in enemy forts, encampments, and dwellings across the island.
Cheaper and easier to produce than other metal weapons, spears, and lances have become the weapon of choice for lower-class soldiers and new recruits.
Providing ample utility as a ranged weapon for foot soldiers, mounted shock cavalry are also able to wield lances, sometimes tipped with hooks and snares, to great effect while charging.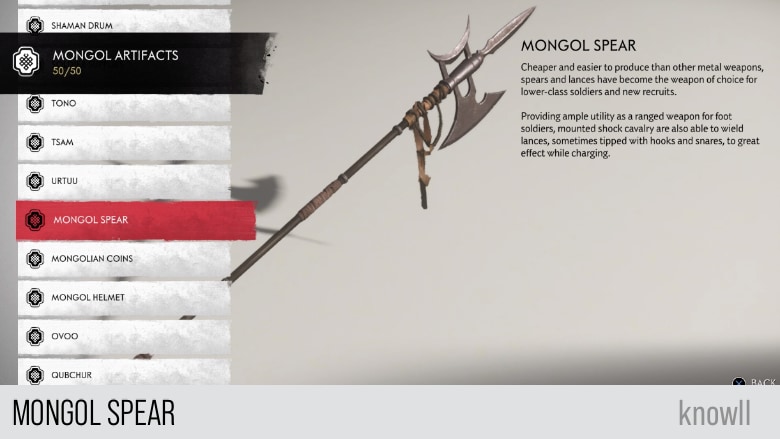 Mongol Spear Map and Location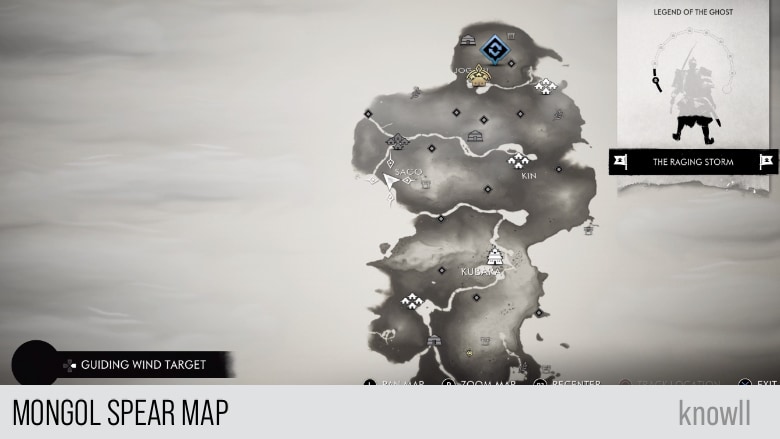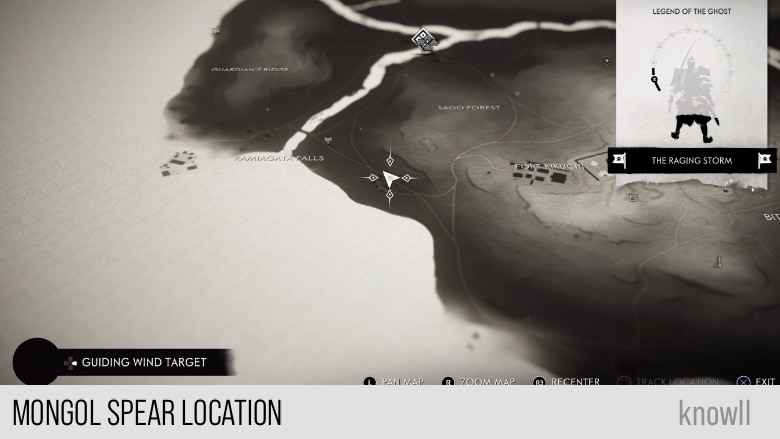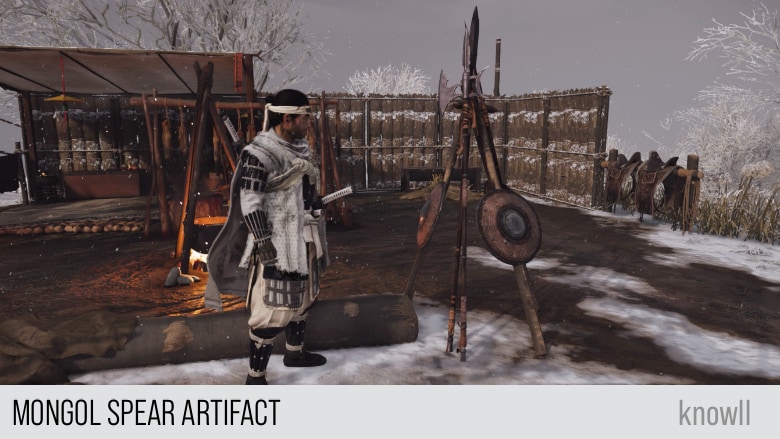 Visit our Ghost of Tsushima 100% Walkthrough to get more details.