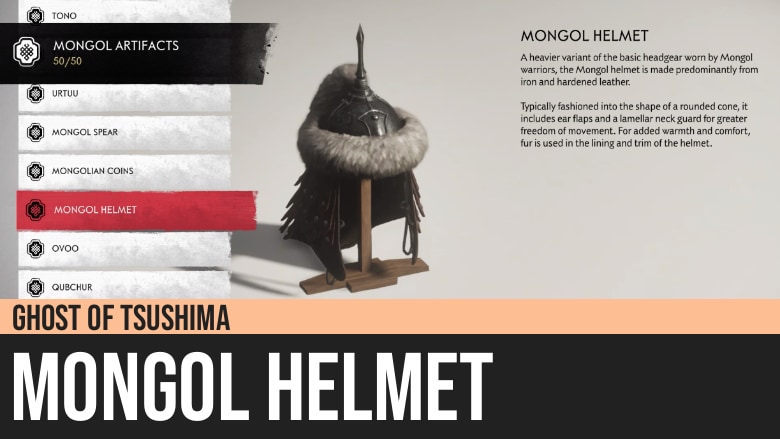 Ghost of Tsushima: Mongol Helmet
Ghost of Tsushima's Mongol Helmet is a Mongol Artifact that you can find in an enemy camp near Frozen Forest Crossroads. A variety of Mongol Artifacts can be found in enemy forts, encampments, and dwellings across the island.
A heavier variant of the basic headgear worn by Mongol warriors, the Mongol helmet is made predominantly from iron and hardened leather.
Typically fashioned into the shape of a rounded code, it includes ear flaps and a lamellar neck guard for greater freedom of movement. For added warmth and comfort, fur is used in the lining and trim of the helmet.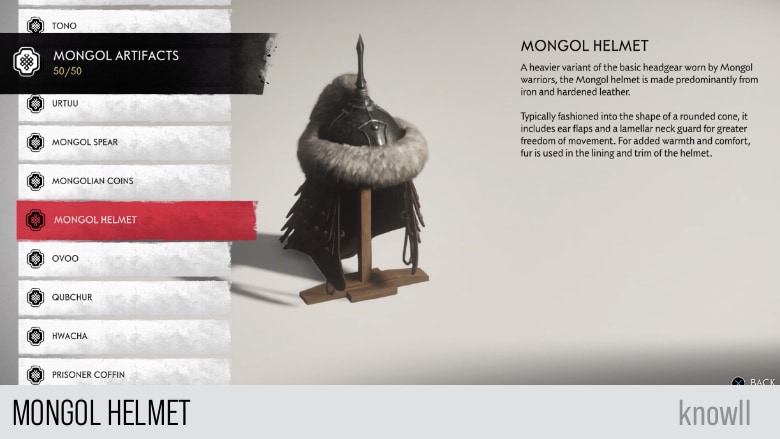 Mongol Helmet Map and Location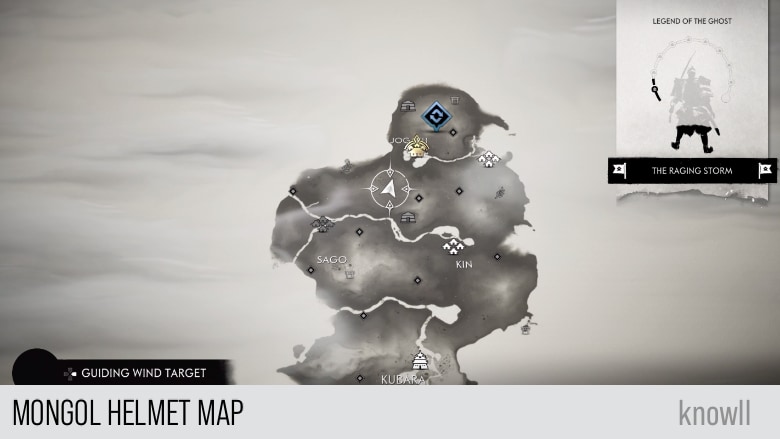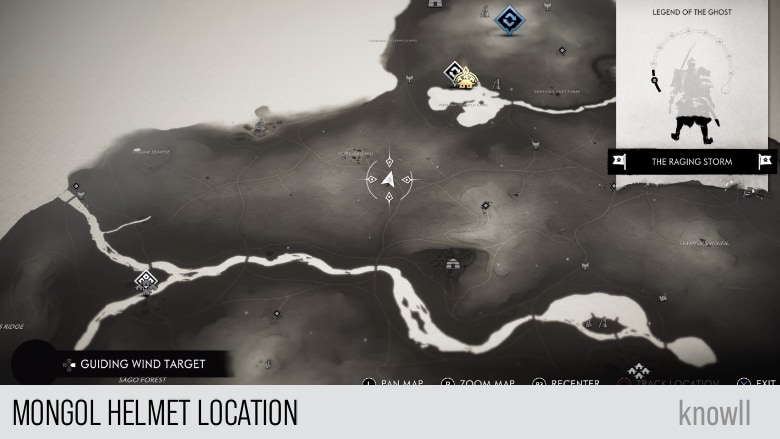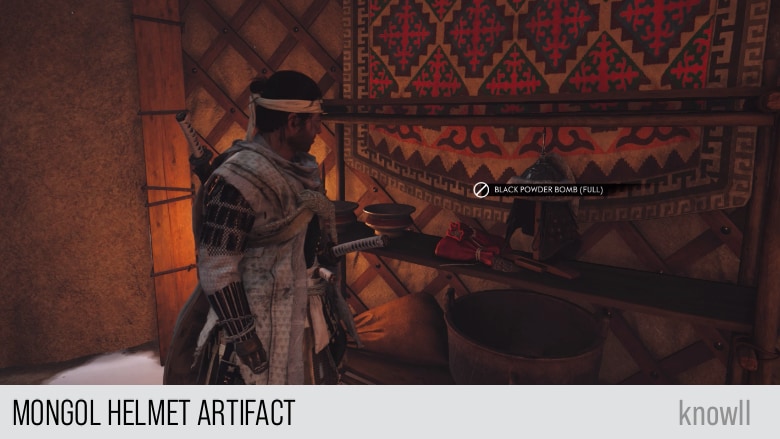 Visit our Ghost of Tsushima 100% Walkthrough to get more details.