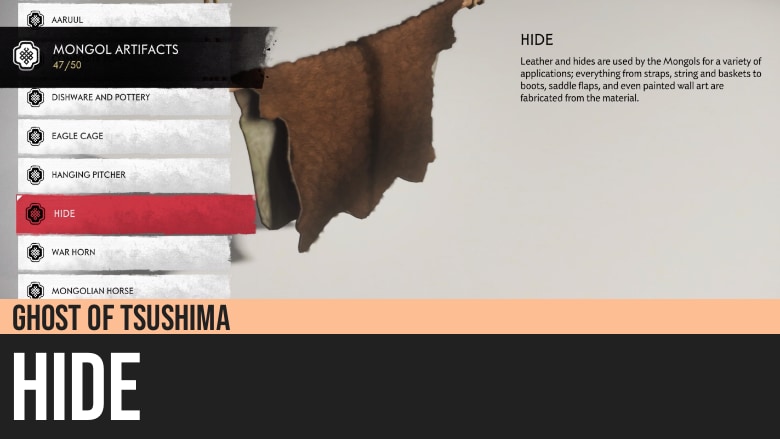 Ghost of Tsushima: Hide
Ghost of Tsushima's Hide is a Mongol Artifact that you can find in an enemy camp near Trapper's House. A variety of Mongol Artifacts can be found in enemy forts, encampments, and dwellings across the island.
Leather and hides are used by the Mongols for a variety of applications; everything from straps, string and baskets to boots, saddle flaps, and even painted wall art are fabricated from the material.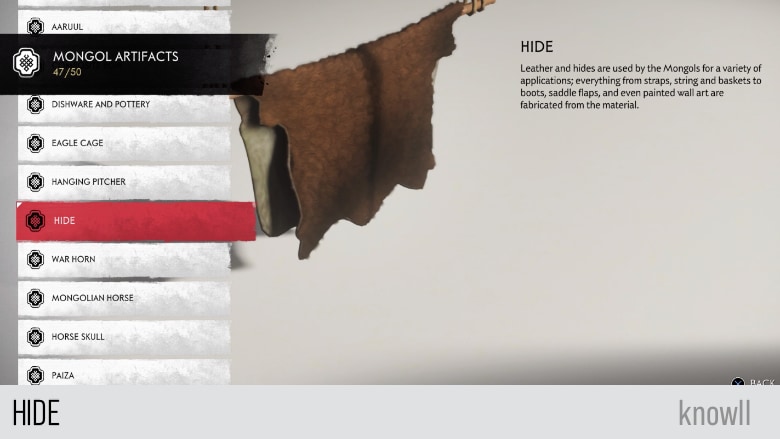 Hide Map and Location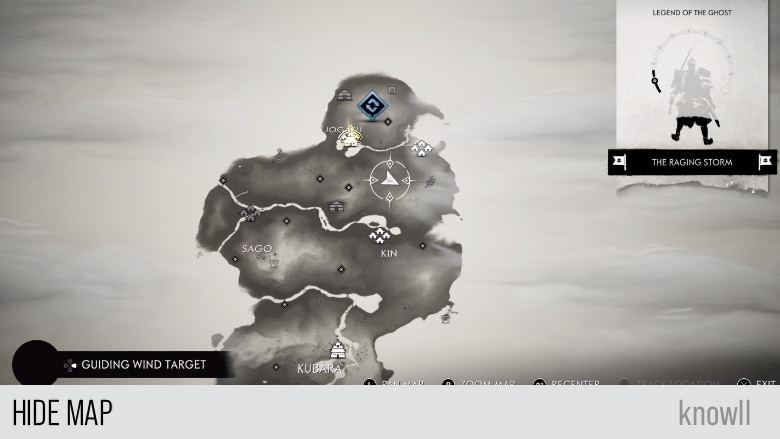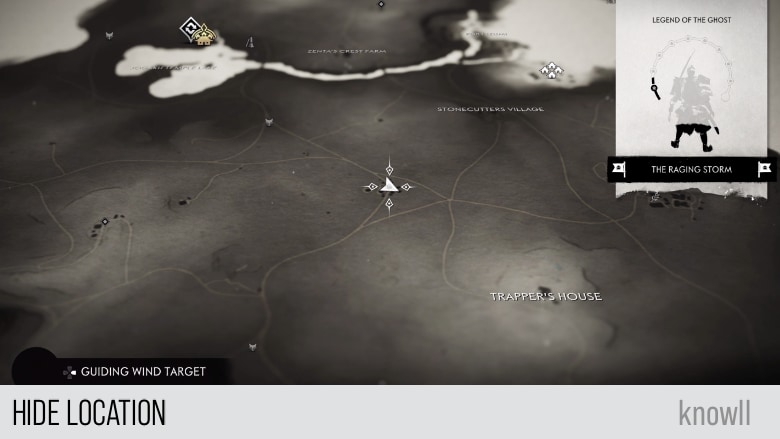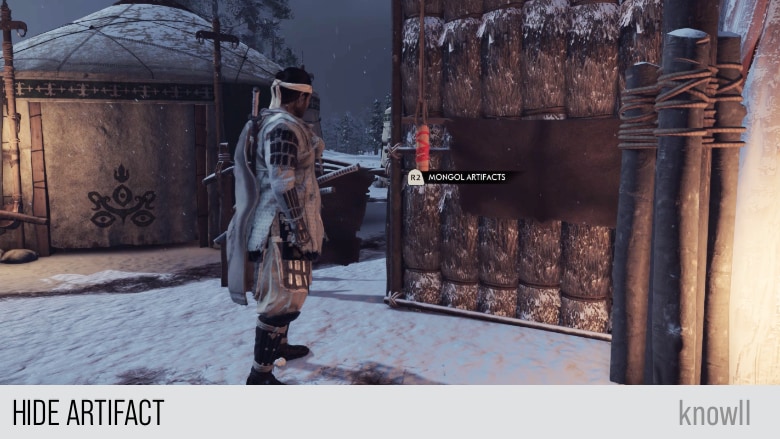 Visit our Ghost of Tsushima 100% Walkthrough to get more details.