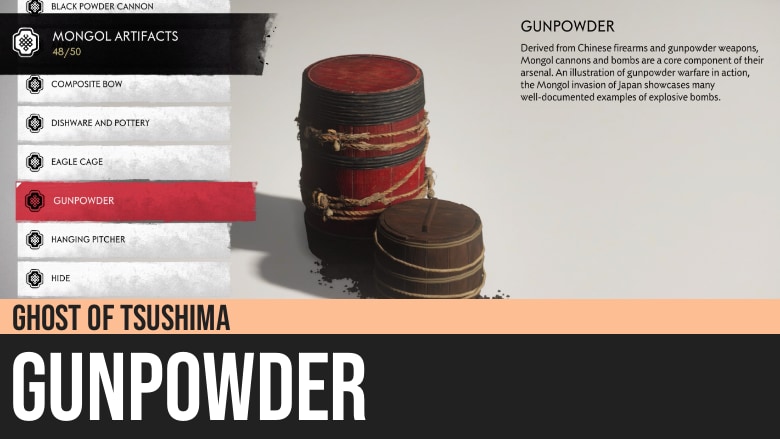 Ghost of Tsushima: Gunpowder
Ghost of Tsushima's Gunpowder is a Mongol Artifact that you can find near Shinboku Inn. A variety of Mongol Artifacts can be found in enemy forts, encampments, and dwellings across the island.
Derived from Chinese firearms and gunpowder weapons, Mongol cannons and bombs are a core component of their arsenal. An illustration of gunpowder warfare in action, the Mongol invasion of Japan showcases many well-documented examples of explosive bombs.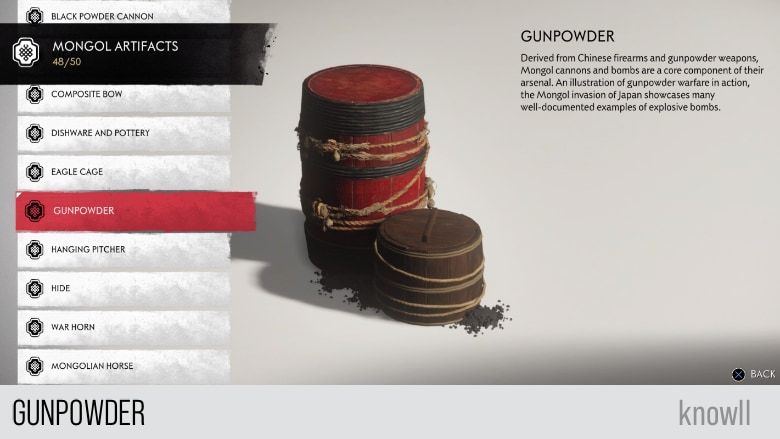 Gunpowder Map and Location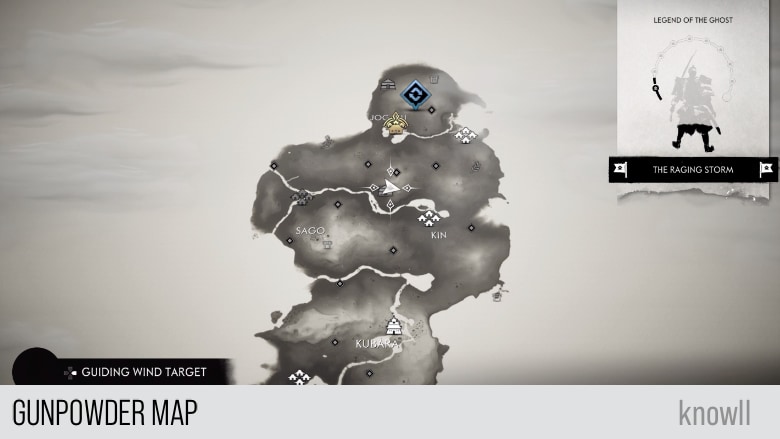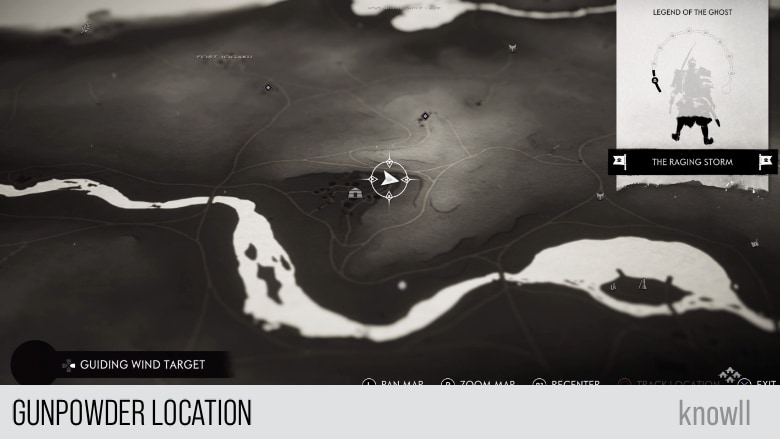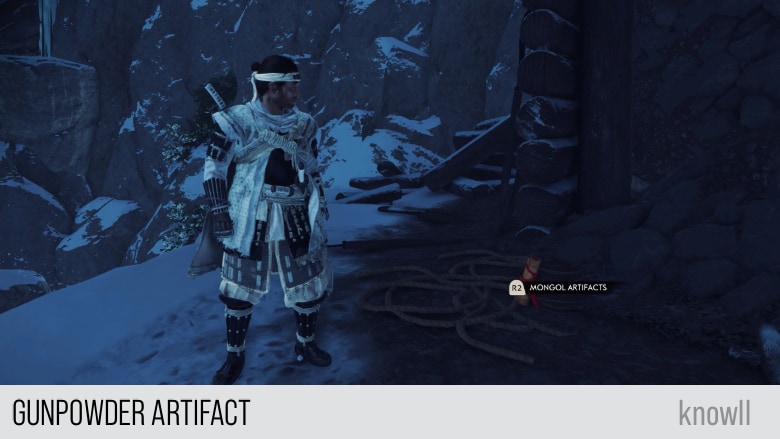 Visit our Ghost of Tsushima 100% Walkthrough to get more details.