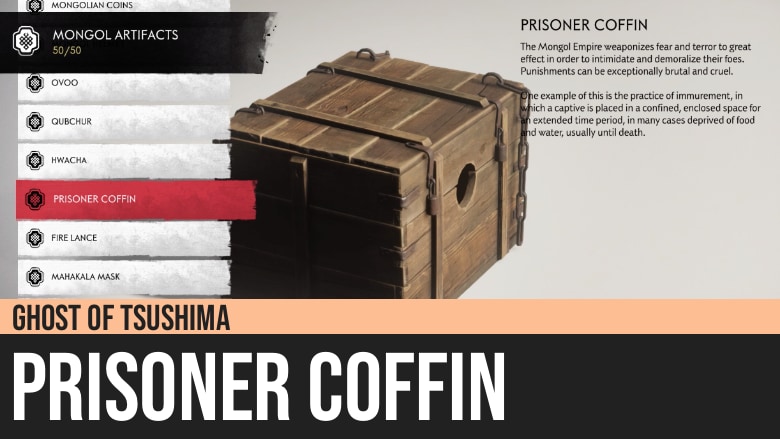 Ghost of Tsushima: Prisoner Coffin
Ghost of Tsushima's Prisoner Coffin is a Mongol Artifact that you can find near Jogaku Temple Lake. A variety of Mongol Artifacts can be found in enemy forts, encampments, and dwellings across the island.
The Mongol Empire weaponized fear and terror to great effect in order to intimidate and demoralize their foes. Punishments can be exceptionally brutal and cruel.
One example of this is the practice of immurement, in which a captive is placed in a confined, enclosed space for an extended time period, in many cases deprived of food and water, usually until death.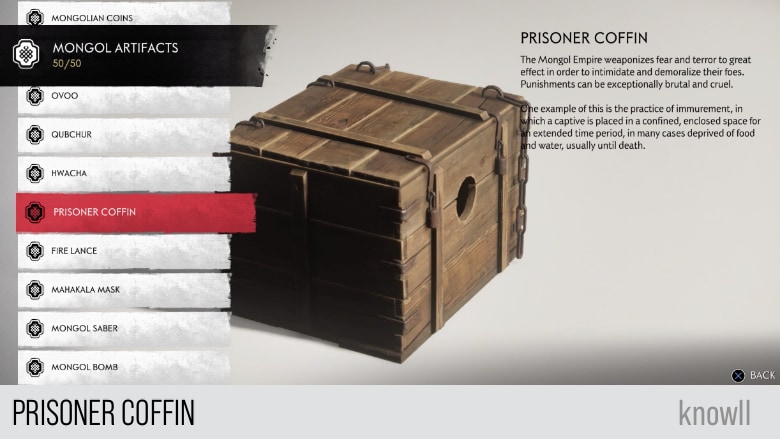 Prisoner Coffin Map and Location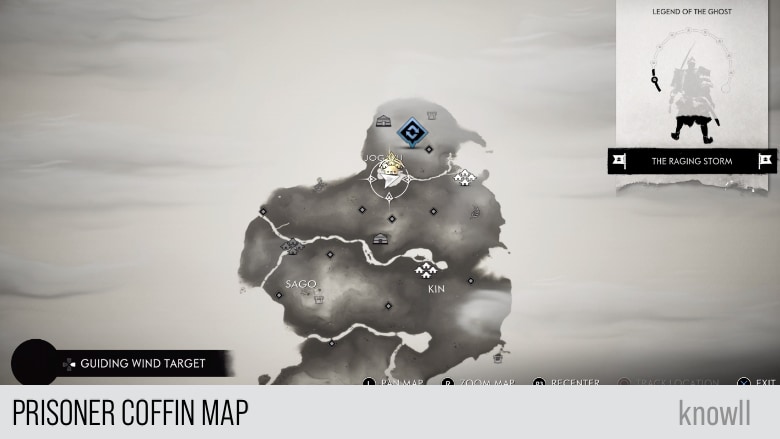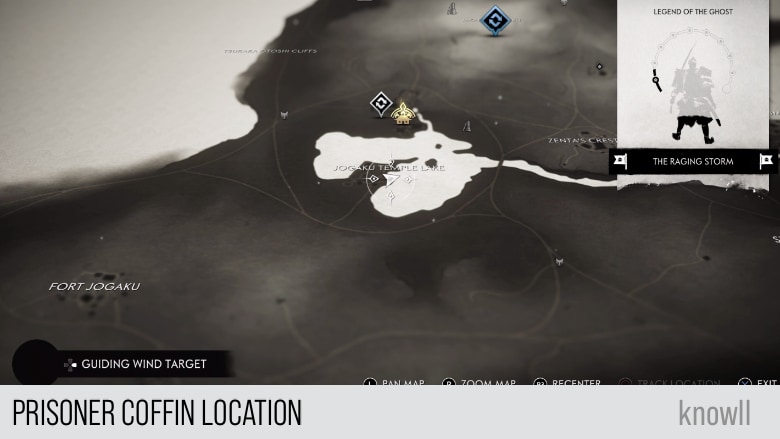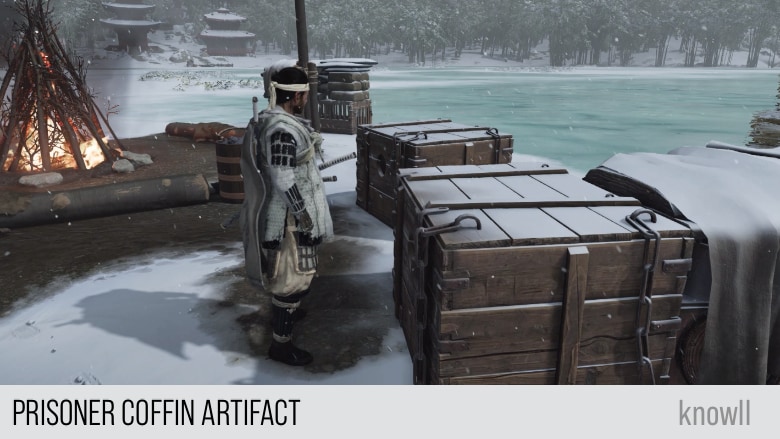 Visit our Ghost of Tsushima 100% Walkthrough to get more details.