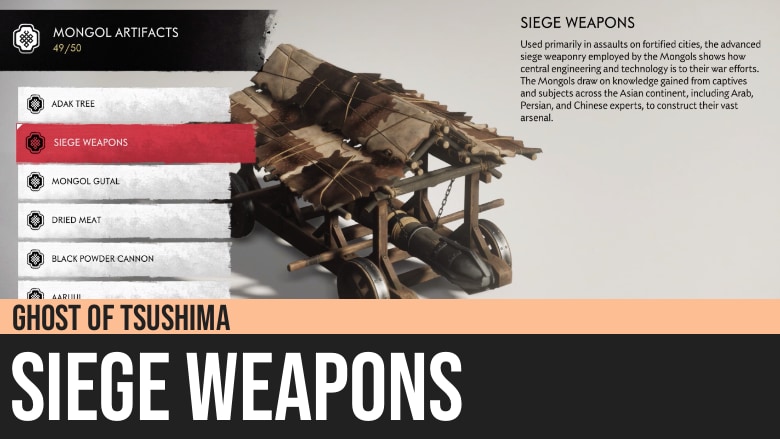 Ghost of Tsushima: Siege Weapons
Ghost of Tsushima's Siege Weapons is a Mongol Artifact that you can find in an enemy camp near Fort Jogaku. A variety of Mongol Artifacts can be found in enemy forts, encampments, and dwellings across the island.
Used primarily in assaults on fortified cities, the advanced siege weaponry employed by the Mongols show how central engineering and technology is to their war efforts. The Mongols draw on knowledge gained from captives and subjects across the Asian continent, including Arab, Persian, and Chinese experts, to construct their vast arsenal.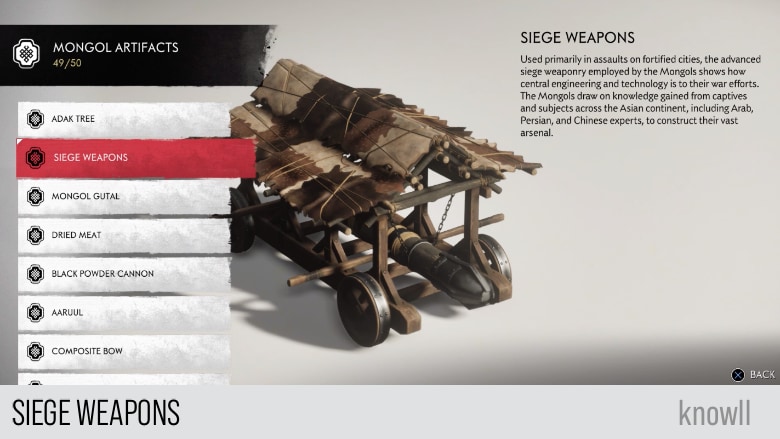 Siege Weapons Map and Location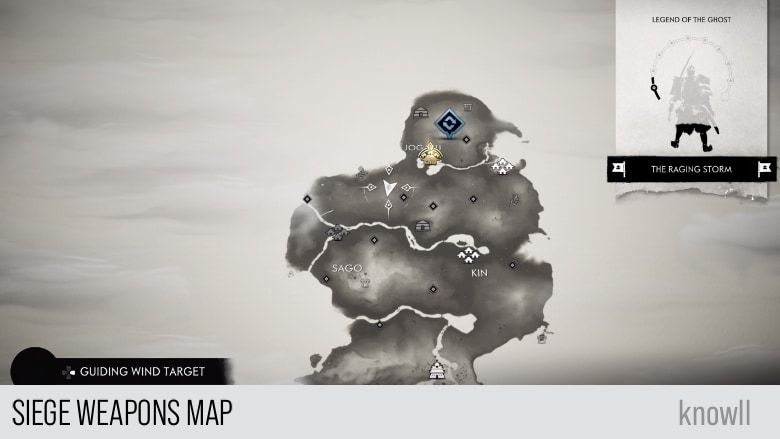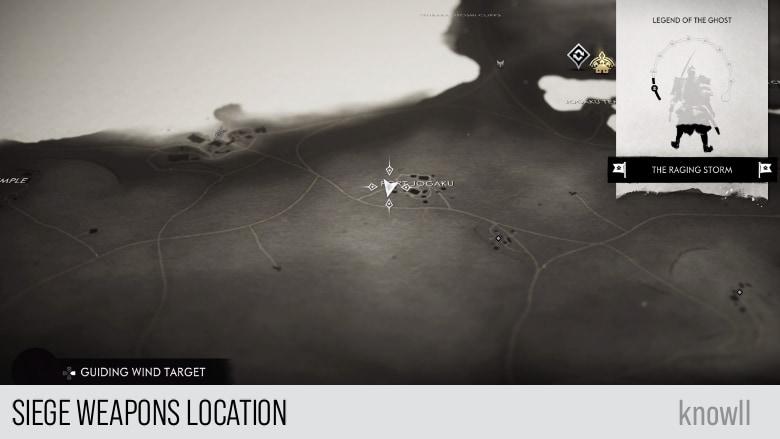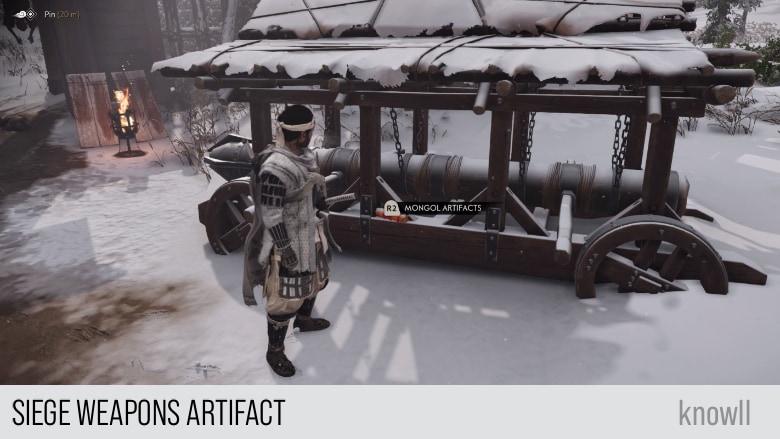 Visit our Ghost of Tsushima 100% Walkthrough to get more details.