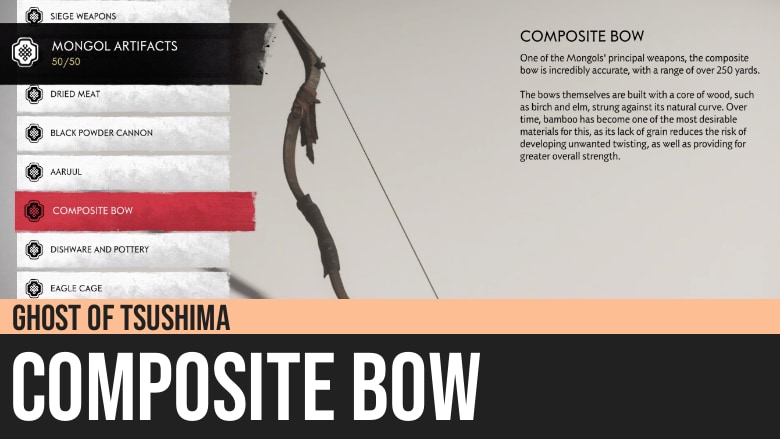 Ghost of Tsushima: Composite Bow
Ghost of Tsushima's Composite Bow is a Mongol Artifact that you can find in an enemy camp near Fort Koyasan. A variety of Mongol Artifacts can be found in enemy forts, encampments, and dwellings across the island.
One of the Mongol's principal weapons, the composite bow is incredibly accurate, with a range of over 250 yards.
The bows themselves are built with a core of wood, such as birch and elm, strung against its natural curve. Over time, bamboo has become one of the most desirable materials for this, as its lack of grain reduces the risk of developing unwanted twisting, as well as providing for greater overall strength.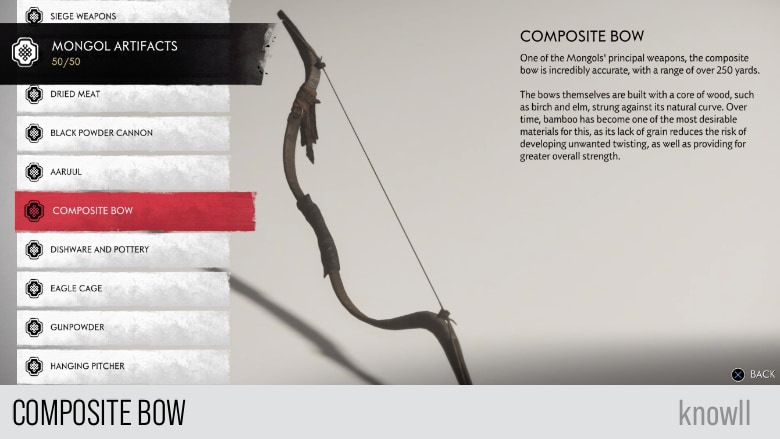 Composite Bow Map and Location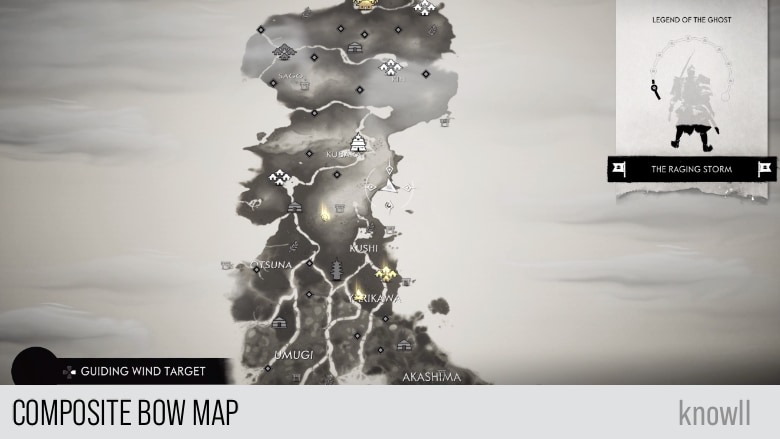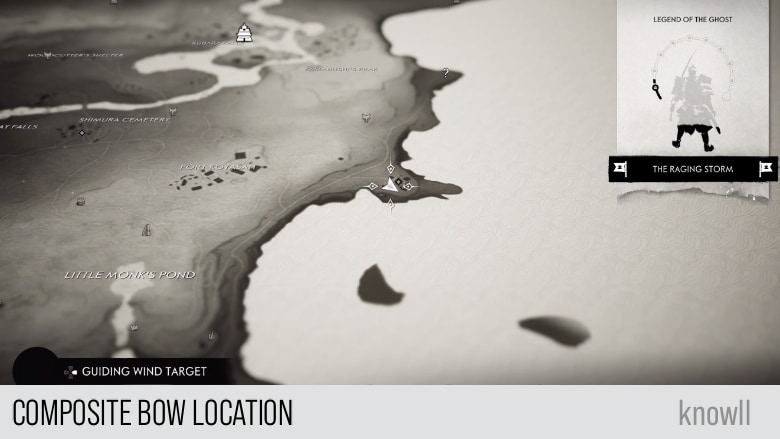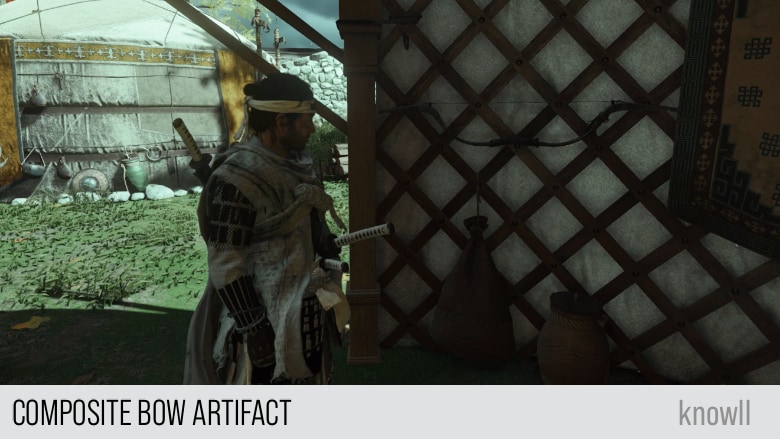 Visit our Ghost of Tsushima 100% Walkthrough to get more details.